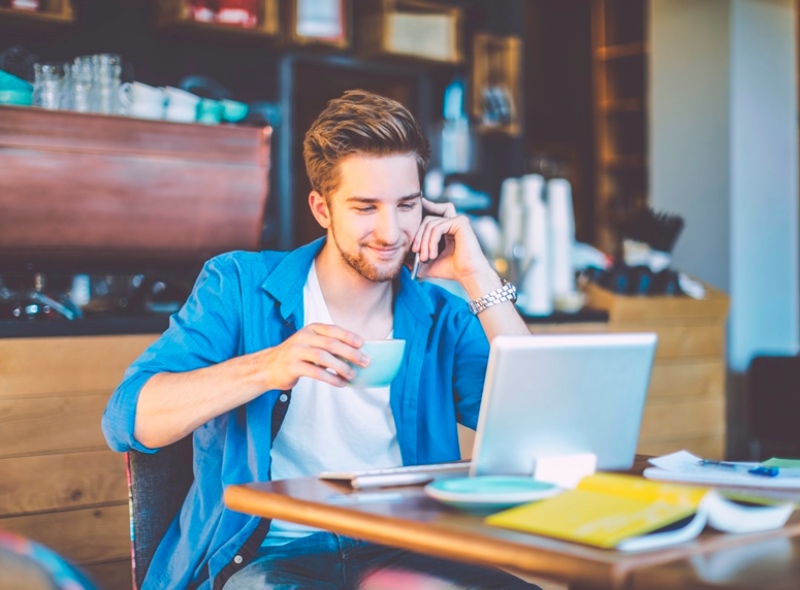 Accentuate the positive. This tried-and-true adage applies to more than just résumés and style advice. It can extend to your financial behaviors, too. With home prices on the rise and fierce competition among homebuyers in many of the hottest metro areas, today's young adults might continue to live up to the label of "Boomerang Generation." The term refers to those who return home to live with mom and dad after college and remain during their early years in the workforce.
But it appears that many Millennials are bucking this trend, particularly those on the higher end of the age spectrum, which is to be expected. Mortgage data tracker Ellie Mae reports that Millennials have recently accounted for more than half of the new-purchase mortgages in metro areas ranging from Appleton, Wisconsin, to Ashland, Ohio.
Even in high-cost areas, young buyers represent a growing segment of the market. In the white-hot real estate market of the San Francisco Bay Area, Millennials have recently accounted for 20 percent of new mortgages, up from 16 percent just a year ago.
If you're a Millennial eager to level up for the first time from renter to homeowner, making the most of your best financial habits – and correcting any weak ones – can increase the odds of closing on your first home a whole lot sooner. Connecting with a loanDepot licensed lending officer can be the first big step in making the dream of homeownership come true.
The technology advantage
As the first generation of digital natives, Millennials have a natural savvy for shopping online and exploring the world through apps. That's definitely a leg up when house hunting. Using an app that alerts you the moment a listing hits the market is an advantage that passive house hunters don't have.
What's more, Millennials the implicit bias against brick-and-mortar banks. Given their tech knowhow, young home-seekers find it natural to work with non-traditional lenders using digital platforms that offer a faster, easier mortgage lending process. Last year, six of the top 10 mortgage lenders were non-traditional lenders, including loanDepot.
Knowledge and foresight pays off
Millennial buyers also know that working toward financial goals today can allow them to reap major rewards later – such as qualifying for the best rates and terms available when it comes to homeownership. Recent survey data indicates that Millennials start to contribute to their workplace retirement plan as early as age 24, on average. That's nearly a full decade earlier than their parents began making contributions. Applying that same focus to the homebuying process can help them make homeownership a reality sooner than later – and even expedite the time it takes to pay off their home loans.
Millennials are also primed to make the sometimes aggressive tradeoffs required to save up for a home when it's one of their goals. About 75 percent of Millennials reported that they save money by cutting flexible expenses such as travel and entertainment, according to the recent findings by T. Rowe Price.
Where younger adults can improve
While Millennials' love of debit cards and aversion to credit cards is a fiscally sound practice, it isn't helping them make a positive impact on their credit scores and credit history – two critical factors in an overall financial picture. According to Bankrate.com, only one third of Millennials have a credit card.
Debit cards are hands-down a terrific way to avoid spending more than one has, but debit transactions aren't helping spenders establish the kind of credit history that demonstrates a responsible approach to monthly credit use. Credit scores are a major factor in obtaining a mortgage, so Millennials who think more critically about homeownership can benefit from being more strategic with credit.
Major confusion about down payment
Many Millennials don't know that they might already qualify for a home loan. In fact, a recent Fannie Mae survey found that 75 percent of Millennials were unaware that they could buy a home with a down payment as low as three percent. That might explain why, according to a recent Millennial Home Mortgage Survey conducted by Drive Research for loanDepot, a significant percentage of Millennials believed the average down payment for a mortgage is 30 percent of a home's value.
That misconception can seem daunting, particularly when they're living in a world with a very high cost of living and may be trying to build an emergency fund or pay down student loans.
Take the guesswork out of your purchase loan options by speaking with a loanDepot licensed lending officer today. And, ensure you're familiar with the first-time homebuyer assistance programs for which you may qualify.
Published Aug. 17, 2017
RELATED TOPICS
Home options for different generations
Manage your wish list to match your budget
New rules make it easier to get FHA condo financing
How to buy a home from a relative without friction