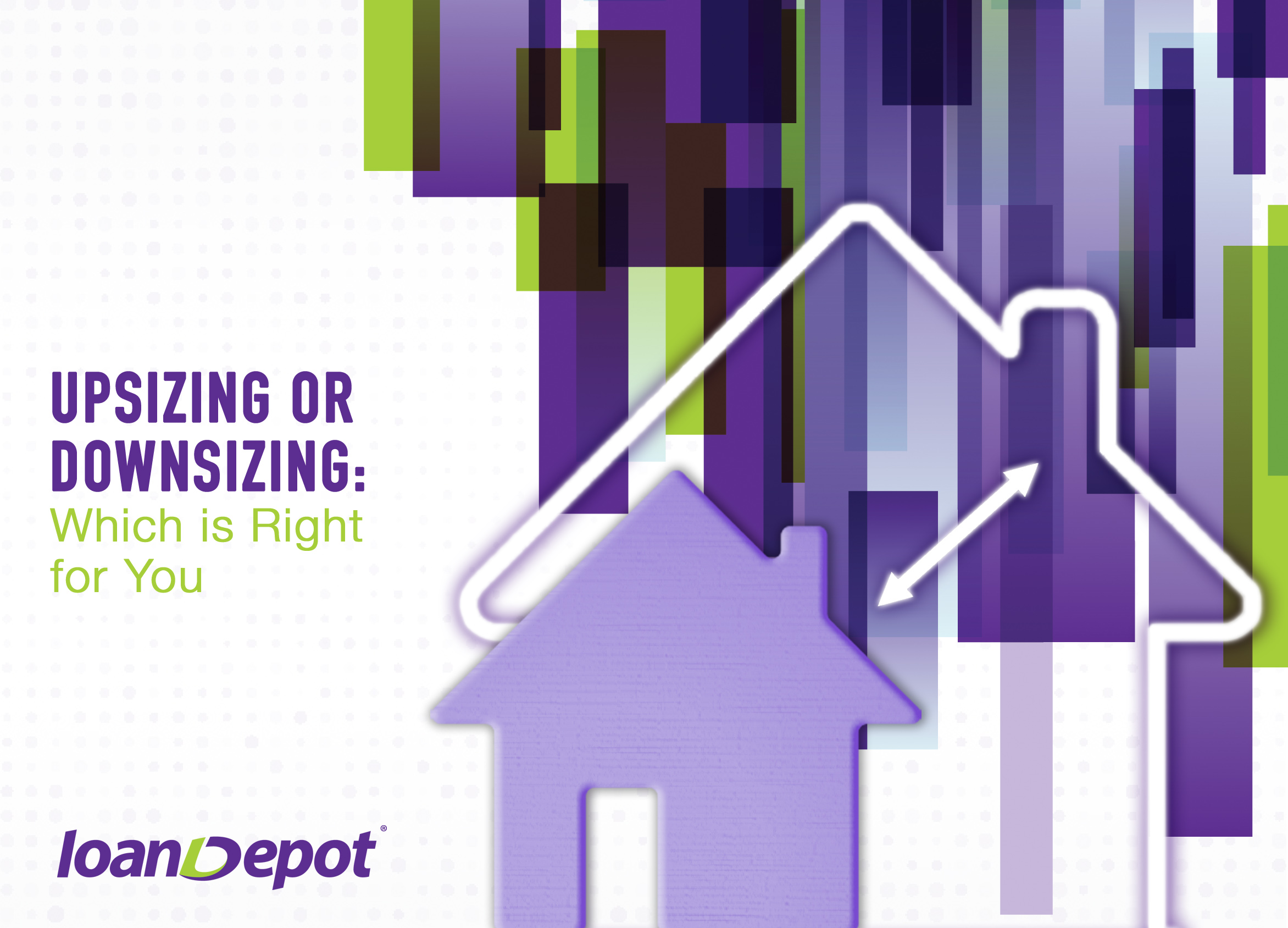 From mini homes to McMansions, today's housing trends are no longer "one size fits all." Life is an ever-evolving journey with many phases and stops along the way. And as our personal needs change, so do our space needs. Are you ready to find the home that's not too big or too small but "just right"? Chances are there is a lending product – whether it's purchase or home equity loan – that will help you achieve your goal.
What is right for you?
Young families are still likely to want some room to grow but they may question the logic of "bigger is better" excesses of the past. More space means there are more rooms to clean, yards to upkeep and utilities to pay. Some studies say Baby Boomers are leaving suburban life behind and opting to spend their retirement years in cities or metropolitan areas to be closer to services, culture and activities they enjoy.
Preparing for change
If you're ready for more space or less, you need to prepare because the transition might not be as easy as you think. Moving is always a lot of work but what if you need to get rid of seven rooms of furniture and family heirlooms? Or what if you want to move into your dream home now but you won't be able to furnish it fully for another few years? Decide on your priorities now and make a plan, even if it's a long-term strategy.
Adapt or start from scratch
Whether you're hoping to go big or go small, the transition with take some preparation. If upsizing, know how big you want to go. Is it more prudent to buy a smaller house and expand via remodel or go big from the beginning? Plan how you will utilize the space. If downsizing, is today's housing market ideal for your move or would it be better to stay put a few years and perhaps make improvements now so you can get the highest price for your house when you do sell. The difference a few years can make might pay for a year of your retirement.
Talk to a professional to explore your options, determine costs of the renovations, along with a real estate analysis incorporating these costs into the selling price of the home. The goal is to pay off the current home's balance with enough remaining cash to deposit against the new home purchase.
Bottom line
Whichever direction you plan to go, you'll need to know what type of financing works best for you. If you're downsizing and selling, make sure you're getting the optimum value for your sale. And above all, make sure you enjoy your new life phase.
For more information on any loanDepot product to fit your needs, speak with a licensed loan officer.
Published August 10, 2018
RELATED TOPICS
Use a personal loan to increase your home's value
Negotiate your renovation to get he most bang for your buck
Plan now for your summer backyard transformation
How often can you refinance your mortgage
Home equity: Get ready for your closed-end second mortgage