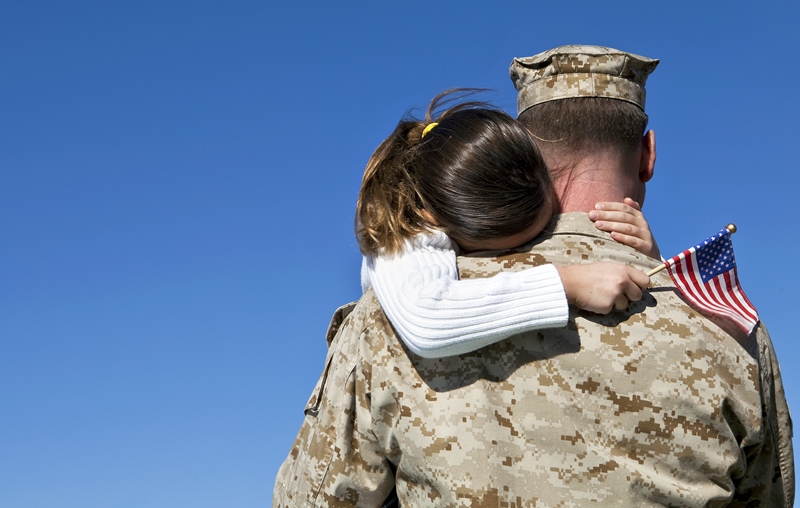 If you're eligible for a VA loan, this type of home mortgage should definitely be on your short list of loans to consider. That's because the VA loan, backed by the U.S. Department of Veterans of Affairs, offers the most attractive package of benefits of just about any home loan available today.

The VA loan is among the best and is designed to benefit a select few: borrowers who are eligible veterans or active-duty U.S. military servicepersons or have served the U.S. in certain other specific capacities.

The benefits include:

Zero down payment. With a VA loan, you can finance the entire purchase price or the full value of the home, whichever is less – up to 100 percent – of your new home. No downpayment is required.

No mortgage insurance. The U.S. government guarantees a portion of every VA loan, and you don't need to pay for private mortgage insurance even without a down payment. That saves you money each month.

No prepayment penalty. You can pay off or refinance a VA loan without any penalty. That means you won't have to pay out of pocket if you decide to sell your home or refinance your loan before the end of the term.

Affordability. The VA limits the fees that can be charged in closing costs that can save you money when you buy a home or if you refinance your existing home loan, the rules allow the costs to be financed into the loan. They also allow the seller of the home you want to buy to pay some of your closing costs.
Energy-efficient mortgages. The VA also offers loans that allow financing the cost of making energy-efficient improvements to your home up to $6,000.

Funding Fee. A fee might not sound like a benefit, but the VA funding fee helps the VA offer all the benefits of the VA loan program. The fee can be financed into the loan, so you will not have to pay it upfront in cash. And certain veterans are exempt from paying the funding fee, including veterans who are receiving or are entitled to receive VA compensation for service-connected disabilities and surviving spouses of veterans who died in service.

Choice of loan. The VA backs both purchase-home and refinance mortgages, so you can use a VA loan for either purpose. If you refinance with a VA loan, you might be able to take out cash from your equity to make home improvements or for other purposes.

Choice of home. A VA loan can apply to the purchase or refinance of a single family house or condo, multi-family home up to four units, or a manufactured home offering you the flexibility to choose the right home footprint for you.
Choice of lender. Rather than originate home loans directly, the VA allows qualified lenders to offer these loans. That means you can apply for a VA loan through any VA-approved lender that you choose.
Choice of loan style. Some VA loans have a fixed interest rate, which means your monthly payment will never change. Other VA loans have a variable or adjustable rate that is typically lower than a fixed rate to start, though the rate could rise and increase your payment later. To see an estimate of what your loan payment might be you can use our free VA calculator.
Ready to get started? Call a loanDepot Licensed Lending Officer today at (888) 983-3240 to get started.



RELATED TOPICS
'Streamline' VA-to-VA refinance loan (IRRRL)
Loan program for veterans, active military
Are you eligible to get a VA loan?
The VA home loan 'entitlement' explained