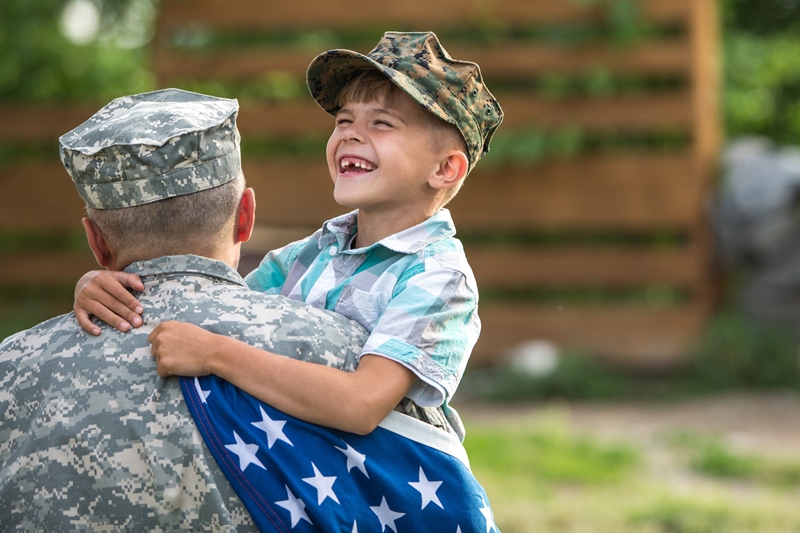 Homebuyers who need a mortgage and homeowners who want to refinance an existing loan have many options from which to choose. Among them are conventional loans and VA loans.
VA loans, which the U.S. Department of Veterans Affairs (VA), are available only to U.S. military servicepeople, veterans, some surviving military spouses and others who have served their country in specific ways.
Conventional loans are open to virtually all qualified borrowers. This category includes both conforming loans, which meet Fannie Mae or Freddie Mac guidelines, and non-conforming loans, which don't. Fannie and Freddie are government-controlled entities that purchase mortgages from lenders, package them into securities and sell them to investors.
Here's a look at how some aspects of these two types of loans stack up:
DOWN PAYMENT
Conventional loans that conform to Fannie Mae or Freddie Mac guidelines require a down payment of at least 3 percent for well-qualified borrowers (as of January 2015).
VA loans have no down payment requirement, so homebuyers can finance up to 100 percent of the purchase price of their home. Homeowners can refinance up to 100 percent of their home's value, or in some cases even higher.
MORTGAGE INSURANCE
Conventional loans with a down payment of less than 20 percent require mortgage insurance that the borrower must purchase, usually in the form of monthly premiums. Mortgage insurance protects the lender in case a borrower defaults on the loan.
VA loans do not require mortgage insurance. The VA does however charge a funding fee based on the borrower's type of U.S. service, loan amount, type of loan and down payment, among other factors. The fee can be financed into the loan and in some cases can be waived, for additional details visit our VA Loan calculator.
LOAN AMOUNT LIMITS
Conventional loans that conform to Fannie Mae or Freddie Mac guidelines are limited to a maximum loan amount (up to $625,500 for a single family residence) that depends on where the home is located. Some non-conforming conventional loans known as jumbo loans have no loan limit.
VA loans don't have a set cap on the loan amount. The maximum depends on the lender's guidelines, borrower's down payment and home's location. Allowable loan amounts generally are higher in places where housing is more costly.
SO, VA LOAN OR CONVENTIONAL?
Borrowers who are VA-eligible should consider both VA and conventional financing and compare the two. Borrowers who aren't VA-eligible can do well with a conventional loan that's selected to meet their needs.
RELATED TOPICS
VA loans are better than conventional loans
The benefits of choosing a VA home loan
VA loan benefit 'entitlement' explained
VA loans: Mortgage program for veterans, active military
'Streamline' VA-to-VA refinance (IRRRL);