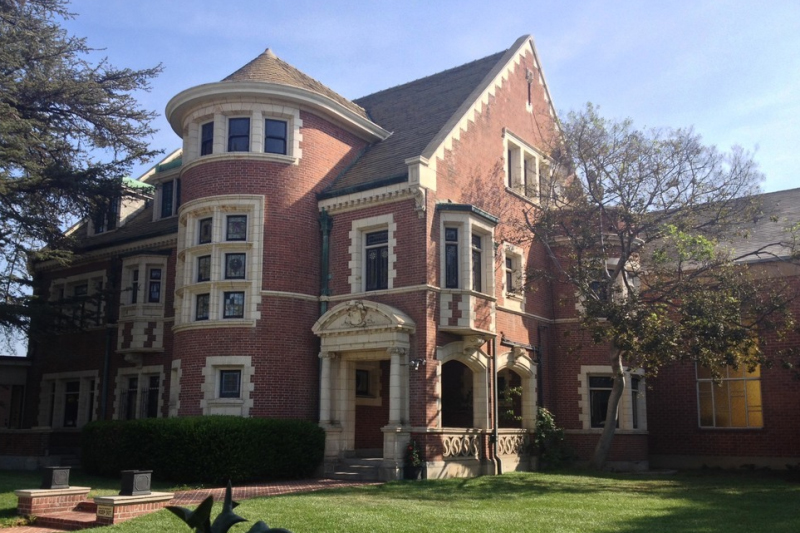 After spending several seasons immersed in the fictitious lives of your favorite TV characters, their homes can become almost as familiar as your own. Whether you're into watching intense dramas, such as "Breaking Bad" or sitcom reruns such as "The Brady Bunch," you've probably grown accustomed to the idyllic surroundings. Which begs the question: How much would it really cost to live in a TV home?
These memorable settings might even lend some inspiration for your next home purchase. A loanDepot licensed lending officer can help you achieve those dreams. Call today for more information.
All mortgage estimates were calculated using rates at the time of writing and a 20-percent down payment for a 30-year fixed-rate mortgage.
The Murder House in 'American Horror Story'
Every good scary story needs a set capable of making your skin crawl (photo above). For the FX series "American Horror Story," headed toward its seventh season, the Alfred Rosenheim Mansion in Los Angeles could do exactly that. Known as the Murder House, the sprawling home was built in 1902 and has been used in various movies and TV shows, including "Dexter" and "Buffy the Vampire Slayer." The home sold in 2015 for $3.2 million and is listed as a vacation rental on Airbnb.
Mortgage Payment: $11,823.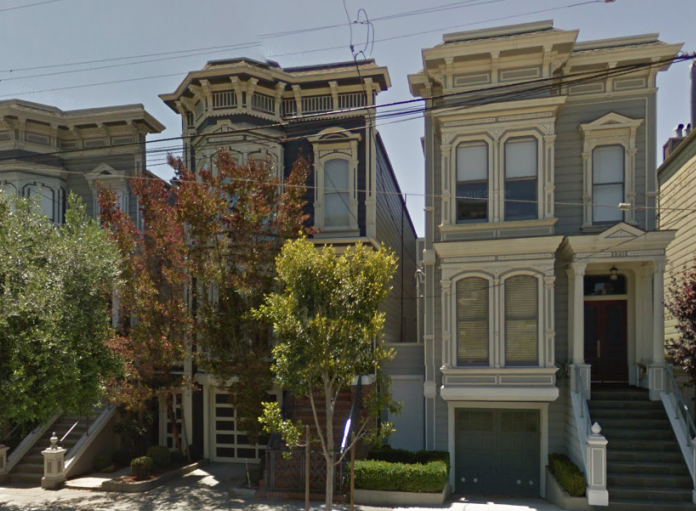 The San Francisco Victorian in 'Full House'
The opening credits for this sitcom, which ran eight seasons through 1995, wouldn't be the same without the clip of the famous "painted ladies" houses on Steiner Street in San Francisco. But the show used another Victorian home – at 1709 Broderick – as the stand-in for its exteriors. That house sold for $4.15 million in 2016. Estimates put the cost of the home at around $441,000 when the show started filming in 1987[1]. That is some appreciation in 30 years.
Mortgage payment in 1987: $1,911.

Mortgage payment in 2016: $15,235.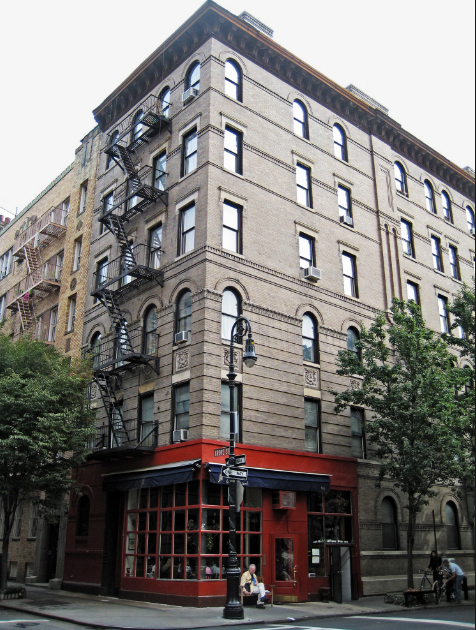 The iconic Greenwich Village apartment in 'Friends'
TV land simply wouldn't have been the same without the brightly decorated and surprisingly spacious apartment in this smash-hit sitcom that ran 10 seasons through 2004. According to the New York Post, the average two-bedroom apartment in Greenwich Village would be around $4,500[2] a month. Given the interior and exterior square footage, it's possible this would be priced even higher.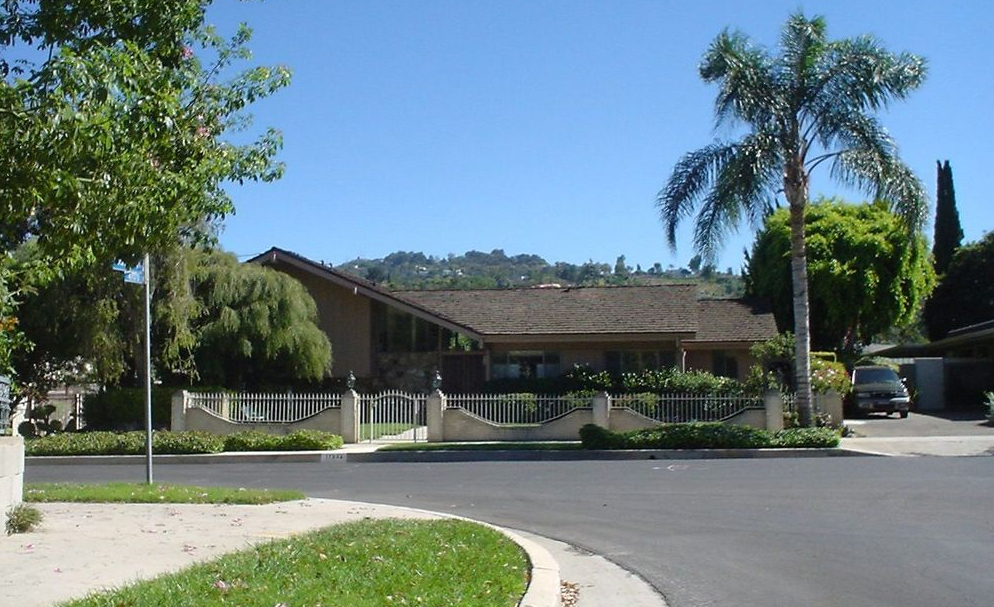 The North Hollywood home from 'The Brady Bunch'

The size of the Brady home in this sitcom that lasted five seasons through 1974 is even more surprising than its worth. Amazingly, the California home chosen for the house's exteriors for a family of eight, plus a housekeeper, has only two bedrooms. So even if the Bradys could easily afford $61,000 for the home (the amount it sold for during the show in 1973[3]), they would certainly have a space issue on their hands.

Fast-forward, and this home is worth around $1.2 million[4]. Incidentally, the second floor in the establishing shots is a bit of TV magic. The real house is a single-story ranch home.

Mortgage Payment in 1973: $547.

Mortgage Payment today: $4,638.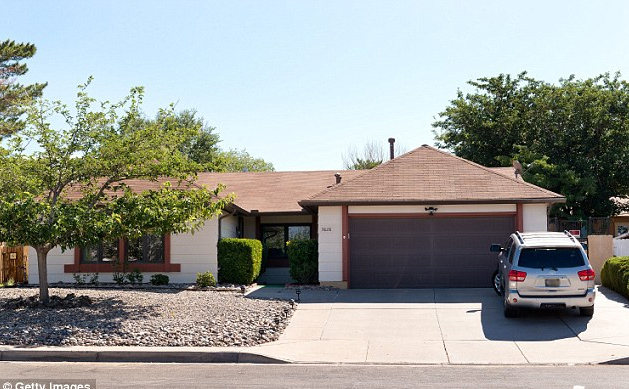 The outdated Albuquerque abode in 'Breaking Bad'

If you've ever watched the AMC breakout hit "Breaking Bad," an award-winning drama that ran five seasons through 2013, you probably noticed how many updates Walter White's home could use. But considering his front as a high school teacher, it makes sense. This New Mexico home rings in at an affordable $174,513[5].

Mortgage Payment: $954.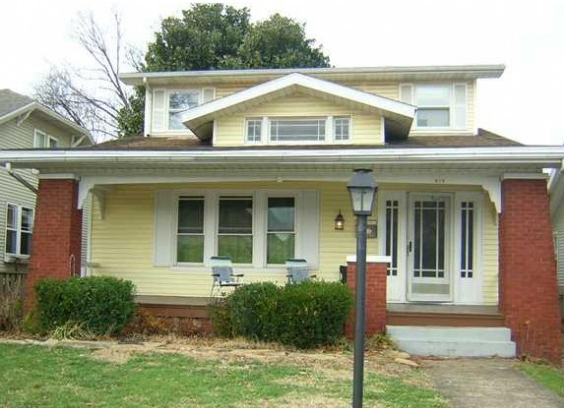 The Midwestern single-family home in 'Roseanne'


While Roseanne and her ornery clan supposedly lived in the fictional town of Lanford, Illinois during the sitcom's nine-year run through 1997, the home that provided the exterior shots was actually in Indiana. With four bedrooms and a price of only $112,672, this is one example of a home where show producers managed to match the home to what the fictitious family might be able to afford.

Mortgage Payment: $732.

Whether you want the New York high-rise life or something low-key in the Midwest, a loanDepot officer is here to help. Speak to a licensed loan officer about your home purchase and start exploring your options today.



---