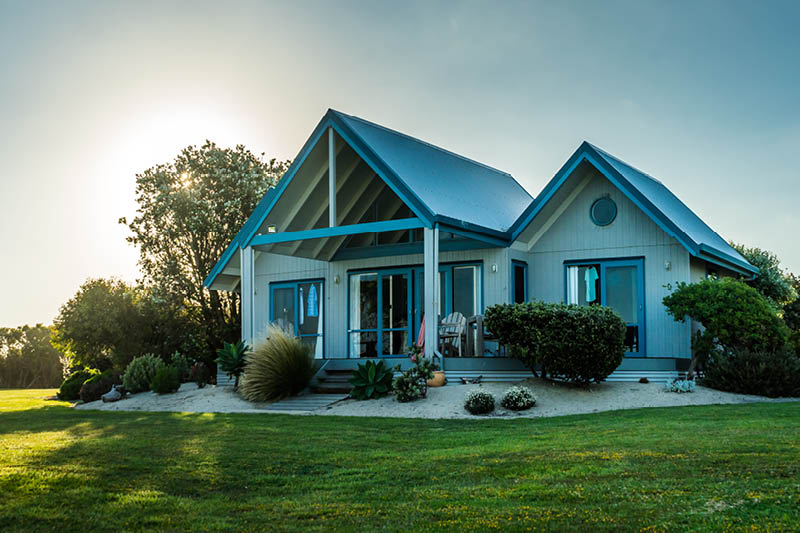 Congratulations! You're buying a new home. There's much to be done: you put down the deposit, open escrow, schedule the appraisal and home inspection ... Once everything has been approved, you get excited as there is much to be done.
Time to go shopping right?
Wrong.
No matter how solid the deal seems, your house isn't yours until you get the keys (or the code to the smart-locks these days). Right up until that moment, your ability to qualify for the loan is under the microscope of your lender and a final credit report will be pulled before the deal is closed. It's critically important that you don't do something that can hurt your debt-to-income (DTI) ratio or your credit score during the time you've opened escrow and your closing and funding date.
The tendency to start spending before your home closes is not rare. In fact, according to a 2016 TransUnion study, consumers applying for a mortgage are three times as likely to open new credit cards and take out auto loans. Moreover, credit spending for those would-be mortgage borrowers actually rises in the months prior to closing on the loan.
Don't be a statistic. Your Licensed Lending Officer at loanDepot will always make sure you are armed with the knowledge you need to make sure nothing jeopardizes your loan.
In the meantime, make sure you don't make these common credit mistakes that can undermine your smooth closing:
Watch those zero-balance credit cards
While it's a good idea to keep a zero balance on your credit cards, but just because you haven't charged anything in recent months, and even paid the cards off, doesn't mean some things won't creep onto your account. Keep an eye on accounts even if they have a zero balance. You might have forgotten an annual fee or a recurring charge that bills just once a year. If not paid, you will incur late fees and it could ding your credit, especially if it goes 60 to 90 days without a payment.
Don't change jobs – or let your lender know if you do
You'd be surprised how many people do this. Even if your great new job pays the same, or a lot more, the lender has to verify employment. If they call and hear, "that person no longer works here," it will only delay your closing. It's best to wait to take that great new job offer after your house closes, if possible. If you or a co-borrower must make an employment change, tell your lender as soon as you know about it. Remember, you need two years of steady employment, but it doesn't have to be at the same place. However, your lender needs to know where to call to confirm your employment.
Don't buy or lease a new car
You've got a move coming up and your tiny subcompact just isn't going to cut it in the back and forth to the home-improvement store. It makes sense to get a bigger car, right? Maybe, but not before you close. Even if you're making car payments now, swapping out a new car for the same monthly payment, or lower, can still affect your credit. The dealer will still pull a hard credit check to make sure you can afford the current payment. Chances are, what you'll owe on the new car will be more than what you owed on your old. This will affect your DTI and your credit score. Bottom line, wait till you have the keys to the house before you get the keys to the new car.
Don't buy new furniture on store credit
Since you're moving into a new house, you probably need (or want) new furniture or appliances. You might be tempted before you settle to open up a store credit account and charge a bunch of items with the promise of no payments for a year. Don't. First of all, just opening an account and checking your credit will affect your FICO score. And even if you're doing no interest, no payments for a year, it still shows up as part of your DTI. If this figure is already close, that new debt could prevent you from qualifying. Wait until you have the keys in your hand and the loan is funded before opening up new credit lines.
Don't run up credit cards with cash advances:
In the same vein, don't run up your credit cards buying new things for the home. While you might be tempted to do so, wait. Moreover, don't be tempted to use the cash advance option on your credit cards to add more cash to your down payment or lower your closing costs. For one, credit card cash advances have some of the highest interest rates, and of course, you'll only be adding to your credit card balances and running down your available credit, which will impact your FICO scores. Better to use loans or withdrawals from your 401k, your IRA, or get a temporary loan from a family member, but vow to pay it right back.
Remember, whatever the source of the funds, the lender needs to know where it's from, and typically has to be in your account for at least 60 days, so plan ahead.
Discuss any issue or obligation with your lender and he or she can let you know if it's a problem. You may have enough wiggle room to get that great refrigerator on sale, but best to double check.
The loanDepot Licensed Lending Officer handling your purchase can answer any and all of your questions, so make sure to ask before making an error.
Published August 10, 2018
RELATED TOPICS
Eco-chic get the newest green home features
Maximize your home's appraisal
Spend tax money on your home now for greater returns in the future
Fixer-up! Get your home ready to sell this spring