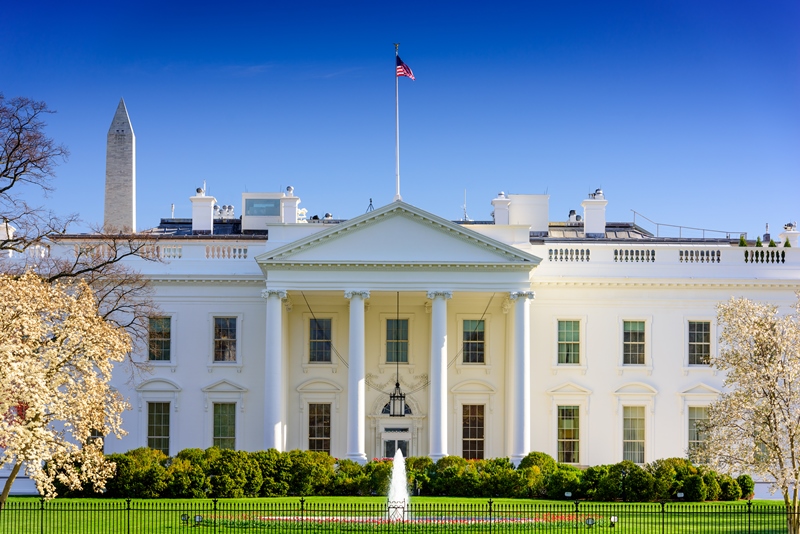 The change in power in Washington, D.C. could mean a shift in housing policy, affecting your plans of buying or selling a home, refinancing or taking out a home equity loan in the next few years.
Here is a look at possible directions since Donald Trump was sworn in, becoming the first incoming Republican president since 1953 to enjoy a GOP majority in the House and Senate.
If you're considering a home purchase or refinance, a loanDepot licensed loan officer is available to help you learn about your options.
Interest rates will likely continue to rise
Pressure to raise interest rates has been increasing since before the 2016 campaign. As far back as December 2015, the Federal Reserve raised the benchmark rate by a quarter-percentage point to a range of 0.25 percent to 0.5 percent. Now that inflation is starting to rise, the Fed increased the benchmark rate again by 0.25 percent, to a range of 0.50% to 0.75%, in early December 2016. The Trump effect may have accelerated the increase in rates. Many economists expect the GOP to act quickly to enact a major infrastructure construction program that will stimulate the economy, adding pressure to raise rates in 2017.
Regulations could be scaled back
The Republicans have pledged to dismantle the Dodd-Frank Act that instituted many of the regulatory changes following the Great Recession of 2008-09. Caught in the undertow might be the Consumer Finance Protection Bureau, part of Dodd-Frank. Republicans have long desired more influence in the direction and focus of the bureau, which has been independently led and funded. This independence may be targeted under the new administration and could lead to a reduction in regulatory oversight in the financial service industry.
One of the CFPB regulations targeted might be the "know before you owe" forms it created in 2015.
Such changes were unpopular with many lenders and closing service providers such as title companies because of the short time frames and new paperwork required.
In general, the regulatory burden on lenders increased significantly following the housing crisis that started in 2007 and ebbed in 2009. A reduction of regulations could mean more innovation and a wider range of choice in home loan options.
Tax cuts could bulge homebuyers' wallets
Proposed tax changes will simplify the filing system and reduce rates for millions of taxpayers. If Congress backs the Trump plan, brackets for joint filers will be reduced from five to three:
Taxpayers earning less than $75,000: 12% rate.
Taxpayers earning more than $75,000 but less than $225,000: 25% rate.
Taxpayers earning more than $225,000: 33% rate.
If you are considering buying a home now, speak to a loanDepot licensed loan officer to discuss our home loan options.
Published Jan. 9, 2017
RELATED TOPICS
Find the ideal home for your current life stage
Town homes on the rise in property-purchase arena
Final stages of the lending process
Start 2017 on track by paying down high-interest debt
8 things to know about a home before buying