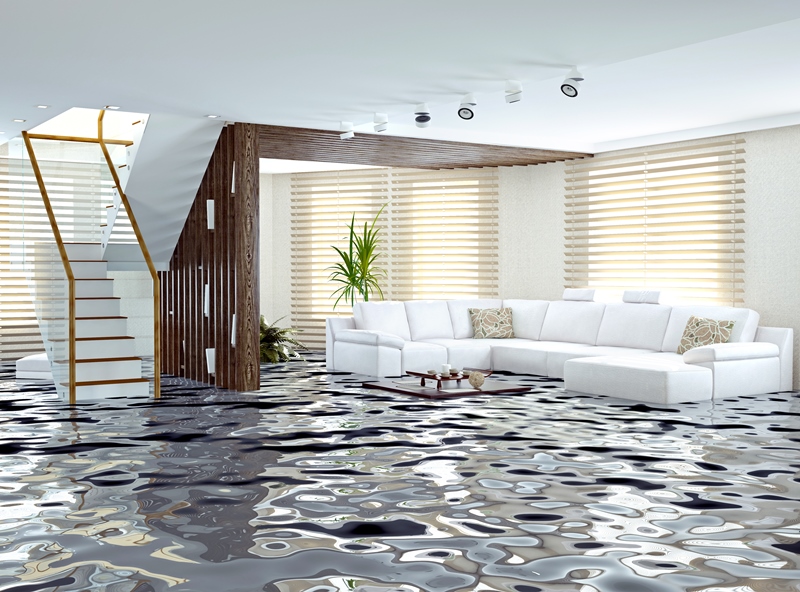 More often than not, homeowners insurance is considered a high expense. And many homeowners opt to purchase the minimum policy required in their area or state. But, those living in an "at risk" location for flooding – and even those not in high-risk areas – but still close to a body of water – should learn the ins and outs of flood insurance to ensure they're adequately protected. The fact is, very few of us are immune to the risk of flooding.
Recent devastation from Hurricanes Harvey and Irma have contributed to total economic losses amounting to between $150 and $200 billion at the time of this publication, according to estimates from Moody's Analytics. Unfortunately, this wakeup call arrived too late for many. Eighty percent of Harvey victims did not have flood insurance, despite living 80' above sea level and close to the coast.
The time to reflect and protect is now, as 2017's weather is still showing its fury. If you're in the process of purchasing a home or contemplating buying, be sure to discuss the risks of the region in which you're buying with a loanDepot Licensed Lending Officer. Call today for more information.
What is flood insurance?
If you live within splashing distance of the beach – or if climate change has changed the impact Mother Nature has upon your region – you might want to take a good hard look at how your insurance policy handles flood and water damage. Typically, homeowners' insurance does not cover damage to a home caused by flooding. For this, you'll need to purchase a separate policy. Remember, no area is truly immune to flooding; as many have learned who have migrated inland from the coasts, they are still at risk.
The National Flood Insurance Program, which is part of the Federal Emergency Management Agency (FEMA), underwrites flood insurance policies, which typically cost about $450 a year. Homeowners can also purchase a flood insurance policy through a private insurer.
Know what's covered
Federal flood insurance covers essential systems in the home, including electrical, plumbing, furnaces, water heaters and so on, as well as major appliances, carpeting and window treatments. The program will cover damaged cabinets, foundation walls and staircases. Personal property that's not stored in the basement and valuables up to $2,500 in value will also be covered. Some things that are not covered include furniture, carpeting and basement-stored personal property. Coverage is capped at $250,000 per building – and $100,000 for contents – but policies with lower limits are also available.
Understand your risk
The federal agency's "flood maps" divide communities into "risk" categories. Keep in mind, however, that even if you're not in a high-risk flood zone, about a quarter of all flood claims come from homes in moderate risk zones. If you live close to a major body of water, it's smart to get a flood insurance policy. Renters should also consider purchasing flood insurance to cover their personal property, aiming for a suggested $10,000 to $50,000 worth of coverage.
Know the limitations
If a major storm is coming, buying flood insurance from the National Flood Insurance Program at the last minute won't protect you, as it typically a 30-day waiting period to be activated. However, you might be able to buy flood insurance through a private insurer after a few days wait.
Indeed, flood insurance is becoming increasingly more popular among homeowners as hurricanes and storms become more and more prevalent. In the face of natural disasters, shielding your home from the storm should always be of the utmost concern; keeping your financial house in order is also important to your budget.
What type of insurance you need – and how much coverage you should purchase – are just a couple of the decisions you weigh when purchasing a home. Usually, buyers are a little shell-shocked with the expenses for which they are committing. And, the tendency to go with the basics is understandable.
Discussing the realistic options with your Licensed Lending Officer may put your mind at ease. Call now for more information.
Published Sept. 21, 2017
RELATED TOPICS
Pre-fabulous – the latest in manufactured and modular homes
Unique homes with unusual beginnings
Marble vs. quartz and other new construction trends
The unfinished chronicles: get those projects done