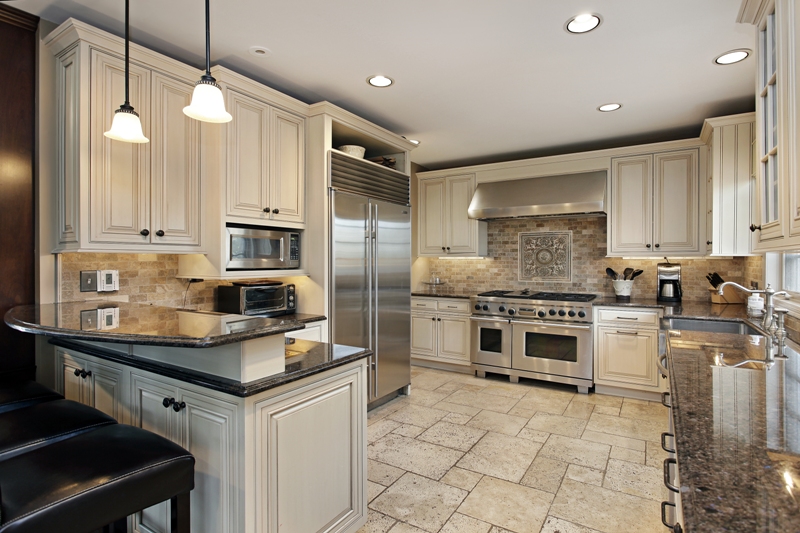 A kitchen remodel is one of the most popular home improvement projects that offers some of the highest returns on investment. Many homeowners dream of the perfect kitchen, but kitchen remodels often carry a hefty price tag depending on size and quality of materials and appliances.
The national average cost of a high-end kitchen remodel is nearly $54,000, according to Remodeling Magazine. Here, we focus on how to renovate your kitchen into your dream space for $36,000 or less. It's possible if you follow these tips and do some of the work yourself. And a loanDepot home equity loan or a 203k renovation loan can make that dream a reality. Call today for more information.
Semi-custom cabinets ($10,000): An investment in custom cabinetry will set your new kitchen apart from others, but it can also be one of the costliest parts of any kitchen renovation. However, less expensive one-size-fits-all stock cabinets often look cheap and unfinished, and take away from the 'wow' factor you hope to achieve. Semi-custom cabinets, which run from $300 to $650 per linear foot, are the best of both worlds – offering the perfect balance of cost and personalization. You can choose colors or finishes, different door and hardware types, or even a range of materials. You'll need to wait a little longer than you would for stock cabinets, but the wait is worth it.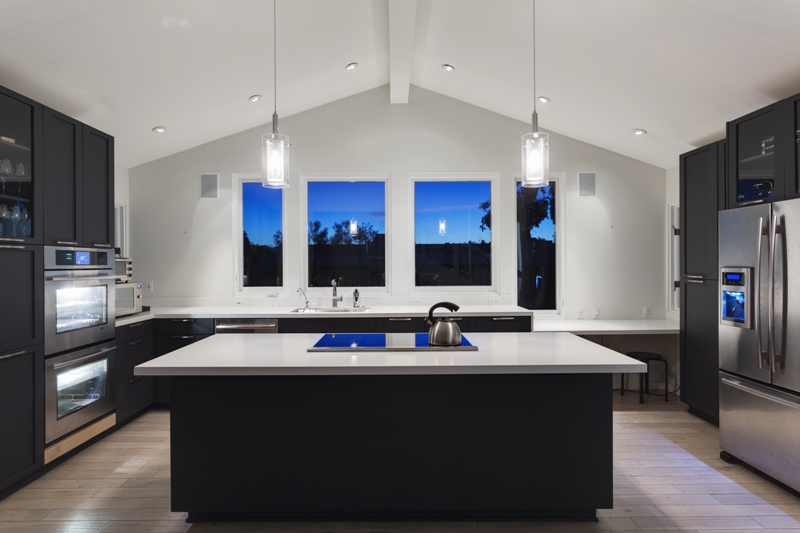 Appliances ($10,000): Appliances are an easy way to blow your budget if you're not careful. Monstrously expensive high-end brands like Subzero or Viking can easy push your kitchen renovation budget past its limits while standard or low-end brands won't give you that upgraded feel you're shooting for. Instead, go with the relatively new affordable luxury segment like Bosch, Jenn-Air, GE Cafe and Electrolux. Refrigerators are the toughest to compare as each configuration like top mounts, bottom mounts, French door, counter depth, professional counter depth and integrated have a different price and pricing structure. The $10,000 budget includes $2,000 for a refrigerator, $700 for a dishwasher, $3,600 for a gas range and oven, $700 for a built-in microwave, $1,000 for the kitchen sink and another $1,500 for garbage disposal, trash compactor and other miscellaneous appliances.
Hire an architect ($3,000): This may be the best $3,000 you spend on your entire kitchen remodel because it could open your eyes to the many possibilities that exists. Sure, you've been watching HGTV for years and know exactly what you want out of your next kitchen, but bringing in a professional to draw up blueprints will make sure everything goes as planned.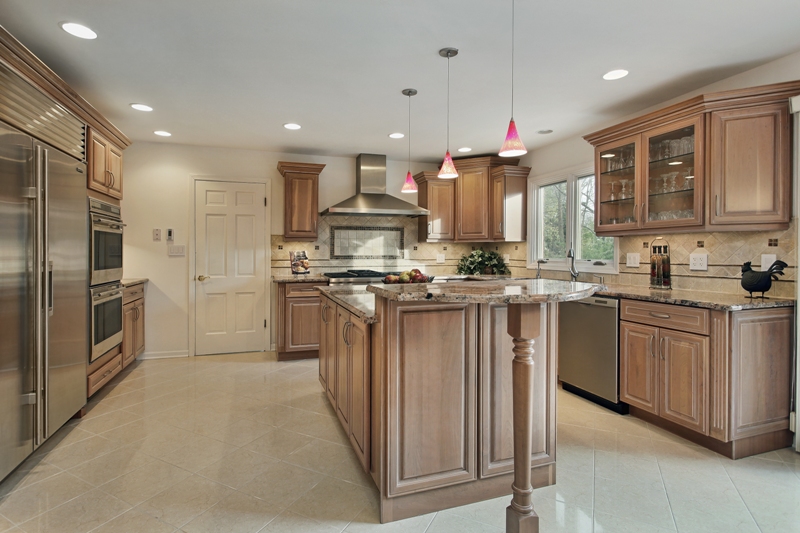 Counter tops and backsplash ($7,500): If you're going to splurge on your kitchen remodel, countertops are good place to start. With various types of custom stone to choose from, including granite and quartz, spending a little extra here will pay off in folds in the long run. Granite can run anywhere from $45 to $200 a square foot while quartz runs about $100 a square foot. One way to cut down on a granite countertop's price is to opt for a thinner slab – use a 3/4-inch-thick stone instead of the typical 1-1/4 inches. Another way to get the beautiful look of granite at a fraction of the cost is to use granite tiles instead of slabs. The backsplash is one of the best ways to add character and infuse your personality into your kitchen, so have a little fun here and plan to spend between $1,000 and $1,500 on it.
Remove or modify a wall ($1,500): Tearing down a wall or two to open up your kitchen into other living areas is a great way to achieve an open concept plan. This can cost anywhere from $1,000 to $3,000 depending on whether or not any of the walls are load-bearing. Another more affordable option is to keep the wall but cut an opening to give the appearance of being more spacious.
Flooring ($2,500): When it comes to kitchen flooring, your options are plenty – from granite to marble tiles to hardwood or laminate. Travertine has long been a popular option for higher-end jobs but can be fragile and break easily when items are dropped on it. Instead, go with an attractive but durable option that stays in budget.
Finishing touches ($2,500): Deciding the finishes for your kitchen can be tough, but the finishing touches can make or break any remodel, especially a kitchen. Getting details like paint and crown molding right can make the difference between your kitchen looking like an amateur job or looking like it cost twice as much as it did.
Hope these tips spurred your creativity and gave you insight on how to achieve the kitchen of your dreams. Call now for more information.
RELATED TOPICS

4 makeover ideas for your college student's old bedroom

5 smart investments for parents of college-aged students

How to get the most ROI for your home-improvement dollars

Appraisal tips when selling a home

How to save money without sacrificing your lifestyle