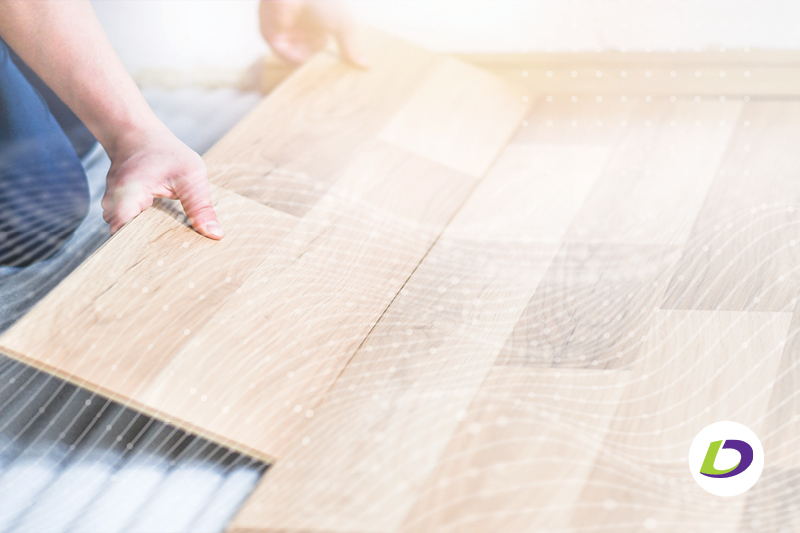 A home renovation or remodel is a big project. If you don't plan carefully, there can be pitfalls and unexpected expenses. However, with a little pre-project preparation and diligence, you can minimize unforeseen issues that can result in time or cost overruns and lay a solid foundation to ensure a successful renovation.
If you need the financing to get the project started, speak to a loanDepot licensed loan officer today.
1. Identify your sub-projects.
If your renovation is very large and complicated, you'll want to hire a general contractor to oversee the entire project and hire subcontractors. However, if your renovation is a more manageable size and complexity, you can hire skilled contractors for each individual project component. Do you need an architect, electrician, plumber, painter, carpenter, roofer, landscaper, or flooring crew? Make a list.
2. Get multiple bids.
Once you've identified the contractors or trades you need to hire, get referrals from other homeowners and get multiple bids for each sub-project. The more research you do and more bids you get, the better you'll be able to choose the right contractors for your needs. Keep in mind that the lowest bids might not save you money if the work isn't done properly, completed on time or up to code. One way to find competent contractors is to ask contractors of a different skill who they like to work with and recommend.
3. Prepare a budget and get financing
Review all of the bids, paying close attention to what's included and not included in all of them. Look to see whether each bid is a fixed price, an estimate, or what's known as a 'not to exceed' quote. With fixed prices, you shouldn't have to pay more unless the parameters of the job change. With estimates, your final costs might be higher or lower. With not-to-exceed quotes, you shouldn't pay more than those amounts.
Make sure you have a reserve in your budget for unanticipated problems like dry rot, plumbing leaks or wood-destroying insect infestations inside your home's walls.
Once you set your budget, you'll need financing if you don't plan to use savings or investment funds. A loanDepot fixed-rate home equity loan with long-term repayment terms is a great option.
4. Pull permits. Building permits are like permission slips from your local government building department to make major modifications to your home. Whether you'll need permits for your project depends on local ordinances and your project's size, scope and cost.
Most contractors will obtain necessary permits for you. You'll typically have to pay a fee for a building permit.
If you do major renovations without permits, you could be forced to bring the work up to code or remove it entirely later on. You could also have difficulty selling your home if you've made renovations without permits.
If your home is subject to a homeowners' association, find out whether you need to notify the association about your project and whether you'll need its approvals for the changes you want to make.
When you're ready to finance your project, speak with a loanDepot licensed loan officer about a home equity loan. Call now for more information.
RELATED TOPICS
The $36,000 dream kitchen
5 great uses for a home equity loan
Important questions to ask your mortgage lender
4 makeover ideas for your college student's old room
10 great renovation projects for $10,000 or less