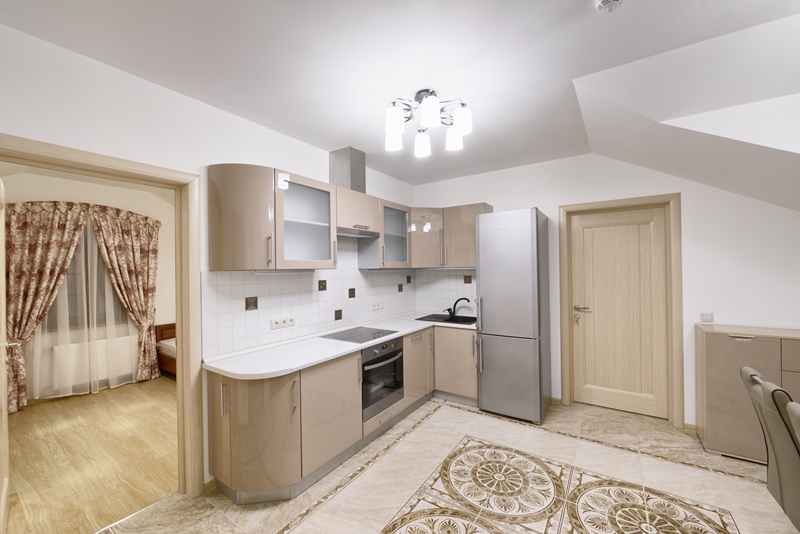 Mother's Day is a time we celebrate and appreciate our moms. But this year, maybe it would be wise to give her future care and living situation some serious consideration? A home equity loan from loanDepot can provide an ideal solution. Call today for more information.
As our parents age, their housing requirements become increasingly important. Getting a head start on the future needs our parents will have can prevent a lot of hurt feelings and rash financial decisions. And with the changing dynamics of families, this situation isn't likely to be just for one or both parents, but step-parents, in-laws and older siblings or other relatives.
Taking a clear look first at the financial resources available for all involved will help prevent future problems and expensive mistakes. If this situation is years off for your family, that's great, but it's always advisable to have a plan in case living situations change faster than you expect. Some full-service senior facilities cost upwards of $6,000 a month, (if meal plans and medication management are included), so not planning ahead can result in major expenses later.
Of course, every family is different, so don't settle for a one-size-fits-all approach, especially if you are planning ahead. Read on for the next steps that can help you decided for your own family:
1. Have 'the talk'
As a report from PBS NewsHour said, it's vital to include your aging parent in conversations about their future, especially housing. Talk to them openly and honestly about their living needs now and into the future, including the pros and cons of various options. It's a good idea to assess savings, retirement accounts and home equity options for all involved so you know what financial resources you are dealing with. If a full-service senior living community isn't feasible with the budgets involved, you'll need to start brainstorming other creative solutions to keep your parent comfortably housed.
2. Consider a room addition
One solution is to use a home equity loan for an "in-law suite." For family members receptive to this arrangement, it can work out very well, particularly if there is mutual privacy built in as part of the agreement. An addition complete with bathroom and kitchenette can be great for aging parents who are still independent but want to be close to family. It can give also you peace of mind to know your parent is safe and close but you all still have your space. The renovation will add value to your home and could be a valuable rental option later.
3. Senior community options
You can also use a home equity loan to help subsidize the cost of a senior living community. If your parent is still independent, look into subsidized housing options with a budget-friendly solution that keeps Mom or Dad in safe surroundings where they have lots of options for activity and interaction among their peers. If care needs become greater down the line, you should discuss your options with a professional senior adviser.
No matter what your budget and your parents' housing needs, the most important thing is clear communication, and careful financial preparation. Savvy planning today can result in serious savings over (hopefully) many happy, active years. A loanDepot home equity loan can help. Call now for more information.
Published May 2, 2016
RELATED TOPICS
Revisiting ROI - Which home improvements add the most value
Make money by renting a room without a long-term commitment
7 quick decorating ideas to beautify your home
Attic insulation to xeriscape - 10 money-saving home improvements
Cool home upgrades for a long, hot summer