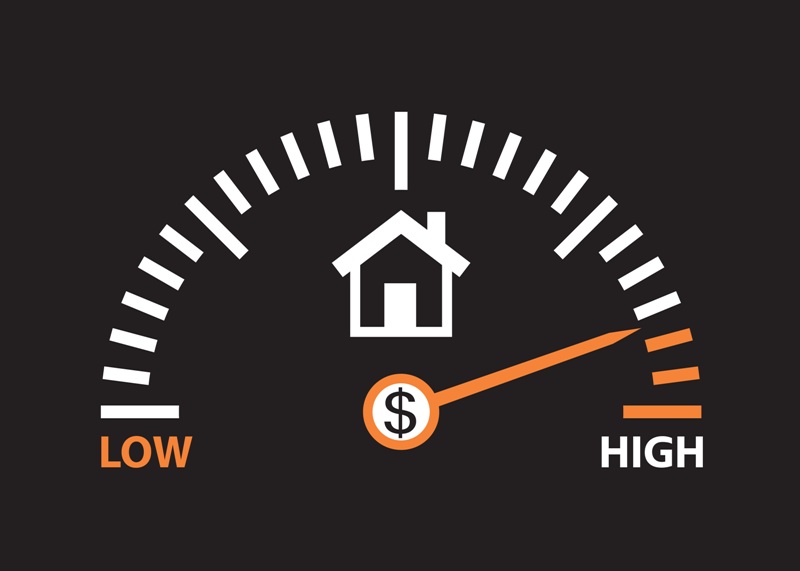 Resolutions. They come in many forms: Work out. Eat healthy. Stop overspending. Get bills and paperwork in order. Save for vacation, taxes, college… Or, for your home, perhaps it's make minor repairs before they turn into major issues?
If you've seen our "5 tips for getting credit lean in 2016," you know there are a few different options for consolidating high-interest debt in order to get your 'financial house in order' for the coming year.
Now that the housing market and home prices have been on a steady climb for several years, using your home's equity is an option more readily available than in years past.

In fact, according to CoreLogic's most recent quarterly report, 256,000 U.S. properties regained equity in the third quarter of 2015. This brings the total number of mortgaged homes with positive equity to 46.3 million, or 92 percent of all homes with an outstanding mortgage.
Nationwide, borrower equity increased by $741 billion year over year in the third quarter of 2015.
Homes with negative equity (those considered 'upside-down' or 'underwater') were similar to Q2 numbers: 4.1 million or 8.1 percent of homes carrying a mortgage. This is a Q3 year-over-year decrease of 20.7 percent from same quarter last year.
Because of the rise in home values and thus, the building of equity, millions are putting this money to work for them by accessing low-interest home equity loans.
Rates are still extremely low, especially in comparison to store credit cards (an average of 23.72 percent in December 2014) or credit card accounts that have had a late payment, which can result in significant interest rate increases.
Home equity loans are a savvy way to consolidate debt on high-interest credit card accounts that can be charging three times as much interest.
"Homeowner equity is the largest source of wealth for many Americans," said Anand Nallathambi, president and CEO of CoreLogic. "The rise in home prices, expected to be at least 5 percent in 2016, will continue to build wealth and confidence across America. As this process continues, it will provide support for the housing market and the broader economy throughout next year."
For more information, speak with a loanDepot licensed loan officer about a home equity loan today.
RELATED TOPICS
5 great ways to use a home equity loan
Second mortgages: What they are and how they work
10 renovation projects for under $10,000 or less
5 financial mistakes to avoid in your 30s