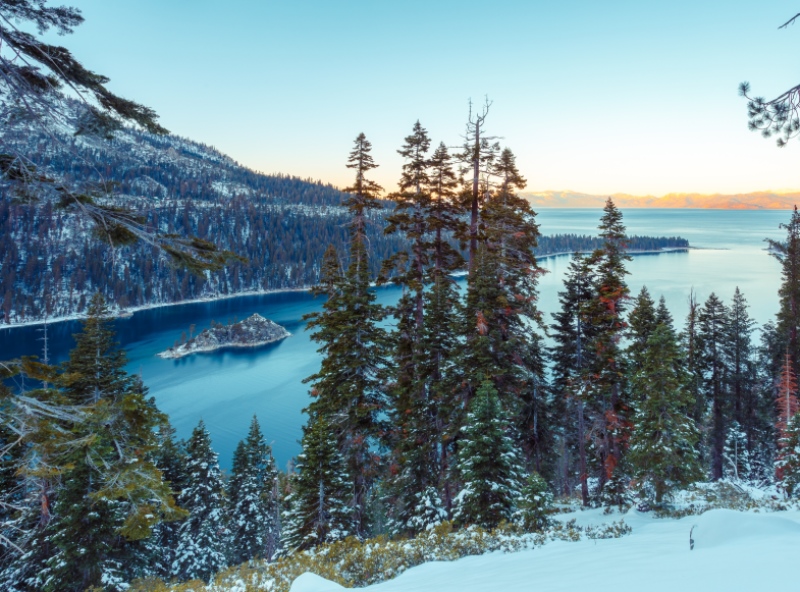 Dreaming of a day on the slopes and an evening tucked away by the fire with a hot chocolate? Even if you live in a cold weather climate, sometimes an escape to a winter wonderland destination can help beat the holiday blues.
If you and your family consistently make an annual pilgrimage to a favorite ski resort, it may be time to purchase your own vacation property. Not only will you have a property that perfectly suits your needs, but if you choose the right market, many of your costs can be defrayed through renting the property. With Airbnb and other services, there is more assistance than ever to help make sure the property doesn't stand empty when you're not using it.
When you're ready to make that purchase, discuss your financing options with a loanDepot Licensed Lending Officer, who can give options for refinancing with cash out.
In the meantime, consider these popular spots for your future winter wonderland home. Each location offers unique amenities and the list includes something for every budget.
Salt Lake City, Utah
Most folks think about Park City as the best place in Utah to look for a vacation home. But with prices in Park City at $605 per square foot, Salt Lake City is a much more affordable option ($261 per square foot). There is access to seven resorts within an hour's drive, and travel to and from Salt Lake is a breeze, as several major airlines use SLC as a hub.
Lake Tahoe, California
With over 300 inches of snow per year, Lake Tahoe is a ski buff's dream. Not only does Tahoe offer several ski mountain options, there's also a bustling night life and casinos for those that would rather spend their time at the slots instead of on the slopes. At an average price per square foot of $327, Lake Tahoe is right in the middle of the price range of the winter wonderland vacation home market.
Lake Placid, New York
If your family is interested in Olympic history and a wide variety of winter sports, look no further than Lake Placid, NY. As the host of the 1980 winter Olympic games, Lake Placid offers visitors tours of the famous "Miracle on Ice" arena or an option to take a run on the luge or bobsled tracks. With price per square foot listed at $287, Lake Placid is budget friendly and a great option for those that live on the East Coast.
Jackson Hole, Wyoming
Jackson Hole is famous for its breathtaking views and sweeping vistas. Nestled in between the Grand Tetons and the Gros Ventre Ranges, visitors to Jackson Hole have access to three ski resorts and the famous Yellowstone National Park. While this prime location comes at a cost ($618/square foot), there's just as much activity in summer as in winter, including hiking, rafting, and fly fishing.
Aspen, Colorado
If rubbing elbows with the rich and famous is at the top of your list, Aspen is the place for you. With an average price per square foot of almost $1500, only the very wealthy can afford properties in this area. However, you may bump into can Jack Nicholson in the ski lodge or Mariah Carey shopping in town. Aspen is equally busy in summer, hosting Food and Wine's annual event in June and a summer music festival.
Whether you and your family choose to head for northern New York or the wilds of Wyoming, give our team a call to help get you ready to buy the winter wonderland of your dreams. A loanDepot Licensed Lending Officer can help.
*Cost per square foot estimates based on information from Zillow.com.
RELATED TOPICS
Festive locations: loanDepot looks at classic holiday homes
Fannie and Freddie maximum conforming loan limits increase
Hidden Treasures: Ski resort-style living for less
Seasonal shopping: Keep yourself on track and out of trouble