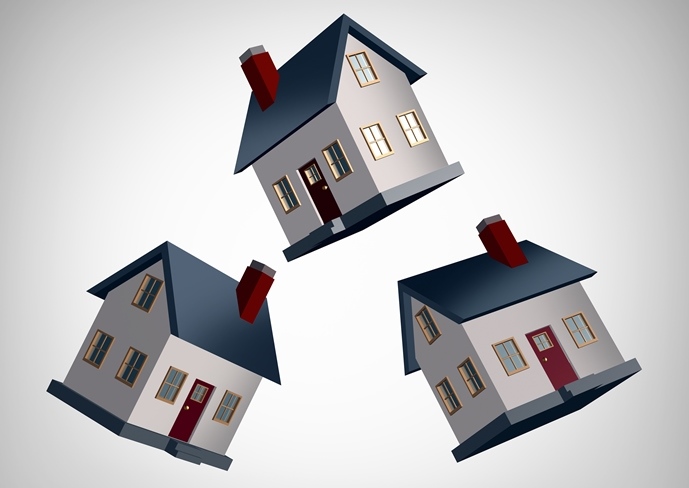 You only have to turn on the TV to see how popular house flipping is again. HGTV has three different shows on the practice alone. The current number of investors flipping homes now is nearing the numbers from 2007, but they but still trail the peak numbers of 2005 in most areas. Does this indicate a good or bad thing for the real estate market overall?
In general, a growing incidence of flippers means that investors are confident in the market. A high rate of flippers, however, can drive prices up too quickly, which creates a potential bubble. However, if done responsibly, it can be very profitable for the speculator and does help to rehabilitate regions.
If you equity in your current home and are considering investing it in a home to flip via a home equity loan or a cash-out refinance, is the market still a viable one to pursue? Speak with a loanDepot licensed loan officer for more information about the market and the current value of your house. Call today for more information.
The latest flipping numbers
RealtyTrac published its year-end summary for 2015: "Home Flipping Increases in 75 Percent of U.S. Markets" in early March. It said, 179,778 U.S. single family homes and condos were flipped in 2015, which was 5.5 percent of all single-family home and condo sales for the year.
Other key takeaways from the report included:
• The number of active home flippers is highest since 2007
• In 11 percent of markets, the share of homes flipped has risen above 2005 levels
• The average gross profit for homes flipped in 2015 was at a 10-year high, or $55,000
"As confidence in the housing recovery spreads, more real estate investors and would-be real estate investors are hopping on the home-flipping bandwagon," said Daren Blomquist, senior vice president at RealtyTrac. "Not only is the share of home flips on the rise again, but we also see the flipping trend trickling down to smaller investors who are completing fewer flips per year. The total number of investors who completed at least one flip in 2015 was at the highest level since 2007, and the number of flips per investor was at the lowest level since 2008."
Benefits of flipping
An influx of flippers can help rehabilitate a region where the homes have fallen into disrepair by providing much-needed facelifts. This can help raise property values and increase equity for those who already live there. That allows those homeowners to potentially access funds to fix up their houses and yards and the neighborhood improves.
The problem comes when it is done too aggressively, as it can drive up prices too fast and the market cannot sustain it. Already, we are on the edge of housing prices increasing too fast and a lack of inventory can result in sales going flat.
"When home flipping numbers go up, it is usually an indication that the housing market is in trouble," said Matthew Gardner, chief economist at Windermere Real Estate, who was quoted in the RealtyTrac report. "These sales artificially inflate home prices, making housing even less affordable for buyers and increasing the risk of a bubble."
RealtyTrac's Blomquist contends this doesn't seem to be the case in the current market, however. More inexperienced home flippers with a smaller financial cushion could be a sign of an over-speculative market, but the data indicates that flippers in 2015 continued to operate within relatively conservative margins," Blomquist said. "Homes flipped in 2015 were on average purchased at a 26 percent discount below estimated market value and re-sold by the flipper at a 5 percent premium above estimated market value.
Home equity products for flippers
There's no question that flipping homes requires money on the front end. To obtain funding for their first investment property, many would-be flippers tap into their home's equity via a home equity loan or a cash-out refinance.
Before diving in, do your homework and market research and proceed with caution. With today's low inventories and rapidly increasing prices, the climate for flipping should be solid, so long as the market maintains its current moderate-growth pace.
Call now to speak with a licensed loan officer for more information on a home equity loan.
Published March 29, 2016
RELATED TOPICS
Should you invest your equity in a second home?
Everything you need to know about mortgages and taxes
Ramping up to Tax Day: 7 ways to set yourself up to save
Home Loan 101: The most important purchase you'll ever make
Common mortgage finance myths debunked