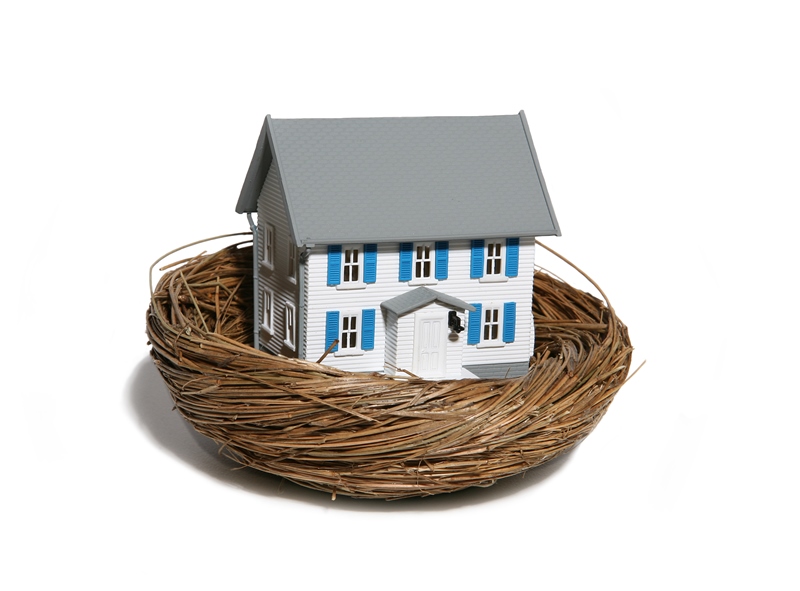 The selection of a second mortgage to draw upon your home's equity may seem simple enough. You want to borrow against the difference between what you owe on your mortgage and what your home is worth. For example, if your home is worth $400,000, but you owe $250,000, you have $150,000 in equity. Borrowing these funds tends to be a low-cost way to tap into your home's value. However, the terms of home equity loans or second mortgages can be a bit complex so you want to make sure you're prepared ahead of time.
For any questions regarding a home equity loan, speak to a loanDepot licensed loan officer today.
What is a standard second mortgage?
Homeowners can use second mortgages, also referred to as home equity loans, for many different needs. They work well as a tool for home repairs or renovations, consolidating debt, or even for the down payment on a second property. While there is no limit on the way you use the funds in many cases, it is important to take into consideration your long-term plans for the use of those funds and any future equity your home builds.
A standard home equity loan is known as a "closed-end second," meaning, you can't pay down the balance and then draw upon again it like you would with some other programs. You will take out a lump-sum loan with a fixed number of payments, which are set forth before you accept the loan. Because of this, you will want to be sure you know how much you will need before deciding on how much to borrow.
How to prepare for a home equity loan
Before applying, make sure to do due diligence and add up all the ways you plan to use the money. If the loan is for a home-improvement project, get at least three different estimates and give yourself a cushion, if possible, for unforeseen expenses and emergencies. Estimates generally aren't required for a standard home equity loan, but it is recommended so you know exactly what you'll need before deciding how much to borrow.
Also, take steps to optimize your credit, so you can get the best terms possible. If you are consolidating, add up every bill you want to pay off and make sure you have the current balance. Underestimating your car payoff amount by a few thousand dollars can put you in a situation where you are paying both loans concurrently, which can undermine your consolidation goals.
Terms and conditions to consider with a second mortgage
Prior to making this decision, you want to examine your options and make sure the terms are consistent with what you can manage for the life of the loan. Take into consideration your current equity, your future projected income, and goals you have for your home to calculate the amount you will need and feel comfortable with borrowing.
Another option you might consider when borrowing against your home's equity is a cash-out refinance. Refinancing your home is a bit different. It allows you to obtain a new mortgage to replace the current one (and can combine a first and second if you've already taken out a second loan). This gives you the opportunity to choose different loan terms, if you'd like. However, if you are content with the terms of your current first mortgage, a home equity loan can be an ideal option.
Which one is right for you?
Carefully consider the benefits of each of these options and the various factors involved with each.
Equity is powerful because it is an affordable type of mortgage loan. It gives you a security net as well, allowing you to tap into it when you need to do so. Carefully consider each of these second mortgage options before making your decision. A loanDepot licensed loan officer can help. Call now for more information.
Published February 22, 2016
RELATED TOPICS
Negotiate your renovation to get the most bang for your buck
Key ways homes show their age – and how to fix them
Plan now for summer backyard transformation
Romantic renovations: Add some spice to your space
Make preventative winter repairs with a home equity loan