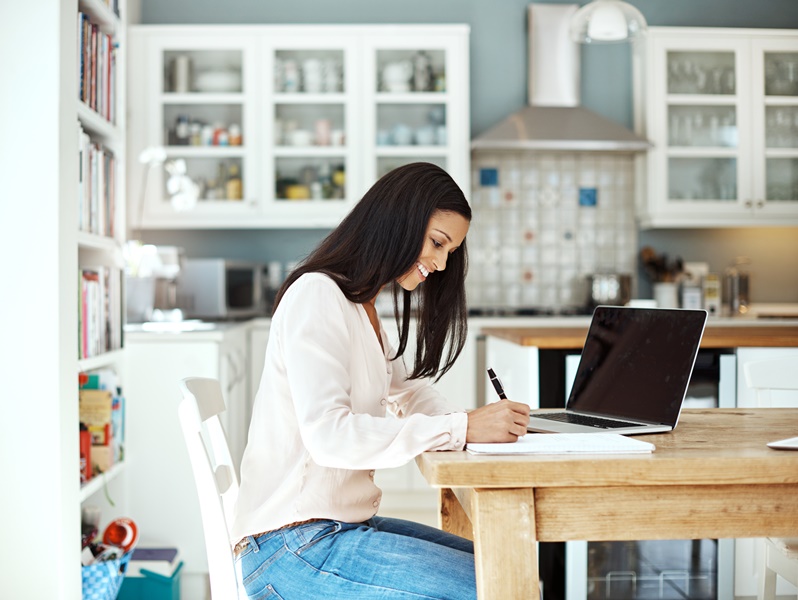 The new year comes with a number of resolutions: commit to a new gym membership, finally remodel your kitchen, try a new hobby, practice more frequent acts of gratitude. But here's another idea: how about finally working on getting your financial house in order? It might not be as enjoyable as installing granite countertops and modern kitchen appliances, but remodeling your "financial" house comes with a slew of benefits, from an increase in savings to more freedom and flexibility about major financial decisions down the road.
This is not easy, of course. Nor is losing those 30 pounds you want to lose but making small changes can offer big results. The main thing is, don't let a setback become a roadblock. Create manageable goals and commit to not beat yourself up if you have a setback. Each step is progress.
For information about what options are available to you regarding refinancing your home, speak with a loanDepot Licensed Lending Officer at 888.983.3240.
Here are some places where you can get started on the path to revamping your financial house.
Use tech to eliminate late payments
Take inventory of all your monthly bills, see if you have any outstanding payments that are due and take care of those straight away. Then, see where you can enroll in automatic payments for monthly bills to make the process more seamless. Also take a look at credit card debt and other types of debt to see if you can implement a plan to pay it off more aggressively.
Refinance your home
Review your mortgage terms and weigh whether it would be beneficial to refinance. It's likely you'll be able to land a lower interest rate, which would result in a lower monthly payment. You can adjust your home loan terms or the amount of time you'll have to pay off your loan. If you have 20 percent or more equity in your home after refinancing, you'll be able to eliminate private mortgage insurance (PMI), which would also help to lower your monthly payments.
Refinance your student loans
Check your loan terms for other types of debt, such as student loan debt, and see if there are better options available. Call around and find out if there's a lower interest rate you can lock in to lower your monthly payments.
Boost your emergency fund
Evaluate whether you can boost your savings, and allocate some of that to a dedicated emergency fund. This could help sidestep any potential financial derailments, should you run into a situation where you'll need some extra cash.
Seek opportunities to save or make extra money
Call around your cable service provider, home insurance provider, auto insurance provider and others to see if there's a way to land a better deal. Use grocery store apps that save deals and coupons for you. Do deliveries for services such as Postmates, GrubHub or DoorDash in your spare time. Consider driving for Uber or Lyft a couple nights a week.
Plan for retirement
Decide whether you are maxing out your 401K contribution at your current job if your employer offers it (if you're not, you should!). Also seek the help of a financial planner to discuss retirement planning strategies, as well as life insurance and other important financial milestones that you should consider.
Digitize important documents
Go through that filing cabinet and scan important documents so that you have a digital record of them. Save these on an external hard drive or in the cloud so that you can access them long after your home computer stops working.
Protect your security
With cybersecurity threats at an all-time high and more financial services moving online, be sure to take inventory of all your online financial accounts. Make sure you have complex passwords that are periodically changed. Also check your credit report regularly to be sure there aren't any red flags that could signal a risk of identity theft.
Set financial goals
Finally, look at your complete financial picture and see what kinds of long term goals you might want to set. Whether it's saving for an island getaway, boosting your children's college fund or buying a new home, find out what you really want and determine what you can do today to help make that happen in the future.
For ways you can save on your monthly home loan via a refinance, speak to a Licensed Lending Officer.
Published Dec. 19, 2017
RELATED TOPICS
Tips for buying or selling during the holidays
Find your winter wonderland vacation home
Seasonal shopping: Keep yourself on track and out of trouble
5 housing trends we can expect to continue or emerge in 2018