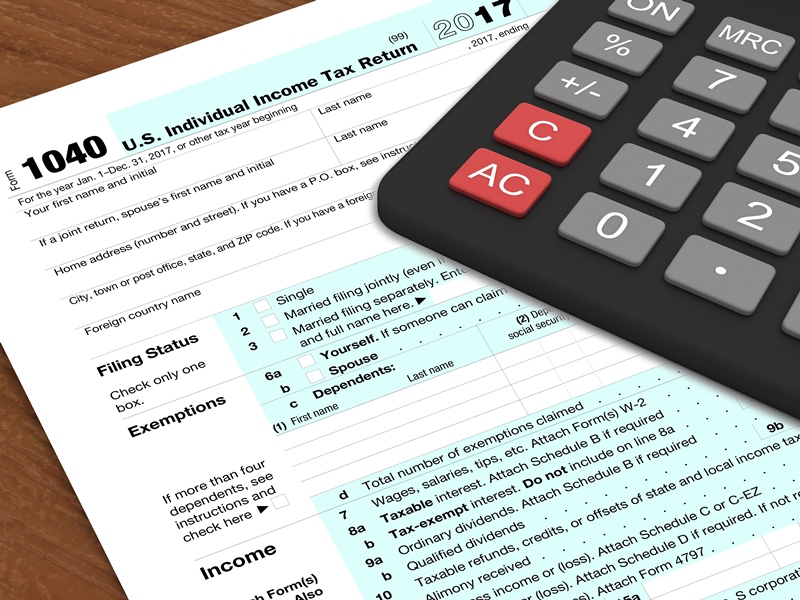 With the 2018 tax laws officially in effect, it's important for Americans to have a good understanding of how they will impact them and their future ability to write off certain things. While there are a number of new rules, some of the most significant changes will be for property owners.
There are a few key factors that will determine how it affects you and your family: the state in which you live, the value of the home you own or are planning to purchase, and the impact of the overall tax bill on your income. The three key changes to the tax law with regards to real estate are listed below.
Property tax deduction is lower
The Tax Cuts and Jobs Act, which is the legislation that supports the new tax bill, sets the new property tax deduction at $10,000. Homeowners living in California, New York and New Jersey had previously received additional tax breaks in the form of state and local tax (SALT) deductions. In 2017, the total amount of state income and property tax was deductible.
Under the new tax law, SALT deductions are still permitted, which includes property tax, but the amount is capped at $10,000. According to the Motley Fool, over four million Americans currently pay more than $10,000 in property tax. Homeowners that live on the coast will see the largest impacts based on estimated property values.
Some states are looking to create legislation to counteract the new tax bill changes, specifically the limits to SALT deductions. While nothing has been formally proposed yet, keep an eye on these state legislative motions for updates.
Mortgage interest deduction is capped at $750,000
Mortgage interest is a key deduction for most property owners. For people who purchased a home prior to Dec. 14, 2017, they are grandfathered in at the old mortgage interest deduction (MID) cap of $1 million. For homes purchased after Dec. 14, 2017, the MID will only apply to the first $750,000 of your loan.
There are two pieces of good news here. First, earlier versions of the tax bill only permitted mortgage deductions on the primary residence. Second, this cap will revert to the $1 million level in 2026, barring any changes to the legislation.
While this may not impact most Americans, it can put an additional squeeze on properties in the mid-value range, based on the $750,000 cap. In high-priced markets such as California, Hawaii and New York, this can prevent "move-up buyers" from going to the next level with their homes. The entry-level inventory is still extremely low and the market could be stressed even further as the buyers who could sell their starter homes to progress to the next price level opt not to leave.
Major changes in home equity interest deduction rules
The new tax bill has significant impacts on home equity loans. Interest from these loans is no longer deductible, for the most part. However, these deductions can still be made if they fit two criteria: the money is used to make "substantial improvements" on the home and the total of the first and second mortgages doesn't exceed the $750,000 mortgage interest deduction cap.
As long as homeowners follow the IRS rules and definition of a "capital improvement" as found in IRS Publication 530, the interest should still be deductible. If you have additional questions about how the tax laws may impact you, contact your tax preparer or accountant.
Even with the new tax laws, 2018 promises to be another hot year for the real estate market. If you're looking to buy a new home, speak to a loanDepot Licensed Lending Officer today.
This article is for informational purposes only and is not considered tax advice. Please consult your tax advisor for more information.
Published Feb. 6, 2018
RELATED TOPICS
Real estate and relationships: how to compromise when searching for a home
The hottest home decor and remodeling trends
Homeowner resolutions for 2018
Latest tech tools for the home