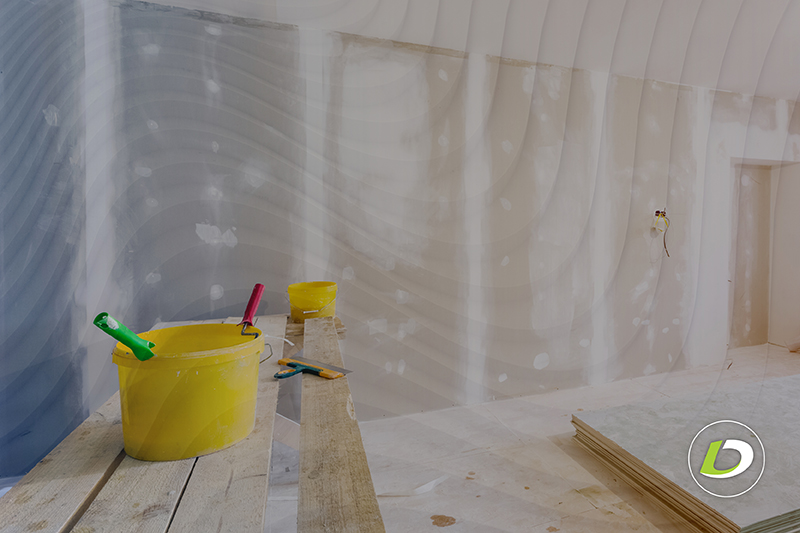 Making updates and upgrades to your home can help increase the value, give you the living space of your dreams and even make it easier to sell when you're ready. But tackling a home renovation project can be one of the most expensive and stressful undertakings for homeowners.
In an effort to minimize the bottom line and the ongoing frustrations of living in a construction zone, here are a few tips and strategies to help guide you toward a worry-free project.
Before you get started, you'll need to have financing in place. Speak with a licensed loan officer at loanDepot to learn about our home equity loan options. Call today.
Once you're ready to get started, keep these tips in mind to successfully manage your home renovation project:
Plan ahead
Once you've committed to taking on a renovation project, your first order of business is to start planning. Set your budget and choose products and materials before you dive in and start tearing out floors and cabinets.

Do research online, ask experts for opinions and advice, and head to your local hardware store to evaluate in-store options. Get an idea of what you would like to see from a design perspective, then find out what it will cost.
Use technology to help visualize your final project. There are apps that will calculate costs, simulate different looks and keep the project on schedule. These can help you communicate to your contractor exactly what you want and expect, minimizing communication problems on either side.
Do some of the work yourself
Unless you're working with an unlimited budget, do yourself a favor and try to knock out some of the work yourself before the contractor walks through the door. An easy way to add some sweat equity to the project is to handle the basic demolition work yourself.
It doesn't take a skilled expert to pull up carpet, rip out tile, or just move furniture out of the way. You just need to commit the time and effort. Even so, proceed with caution. You might want to leave the job of knocking down walls to the experts who know what those walls support. You can also save money by planning to handle the clean-up work at the end of the project.
Hire a reputable contractor
We all know someone that has mounted a flat-screen television on the wall or re-tiled their bathroom over a long weekend, but that doesn't necessarily mean they would be the right person to hire for your remodel.

When it comes to major home renovations, don't leave the success of your project up to a weekend warrior who may or may not do all the required work to code. Hire a reputable contractor instead.

Asking around for referrals of competent contractors from family and friends is a great place to start. Look for remodelers with several years of experience working on projects like yours and who have a solid record with the Better Business Bureau. You also want to find someone you like and trust, since you'll be working closely with them for a period of time in your own home.

When evaluating the candidates, try to visit some of their current projects to see how they maintain their job sites. Whether or not they keep an organized work environment will give you some key insight into how they would care for your home, if hired.
Get everything in writing
Before the first hammer swings, get a contract in place that spells out all the details of what is going to be done. That should include start and completion dates and all costs. Make sure there's as much detail in the contract as possible.
If you start a remodeling project without a contract or one that is light on specifics, you can expect to face delays, unexpected expenses, or even litigation if things end poorly. Save yourself the headache and get everything in writing upfront. Even if it feels nitpicky, you're better served being overly specific than leaving things to chance.
Be the boss
This is your home and your money. You have every right to check the crew's work at any point. Ask questions. If something looks wrong, follow your gut and ask about it. If the explanation isn't to your satisfaction, ask the contractor to do a walkthrough with you and ask about every issue.
If you begin to hear a lot of excuses and explanations about parts or equipment not coming in on time, make sure the crew knows you are tracking this. If delays are happening because of poor planning, you have a right to question it.
Home renovation projects don't have to be burdensome or full of surprise costs. By planning ahead, putting in some work yourself and hiring the right team, you should have success. Talk with a licensed loan officer from loanDepot about home equity loans and get that project started today. Call now for more information.
Published Feb. 28, 2017
RELATED TOPICS
Building the ultimate indoor man cave
Home renovations: to permit or not to permit
Home in on smart uses for a financial return
Best renovations for aging in your home
Technology helps homeowners visualize finished projects