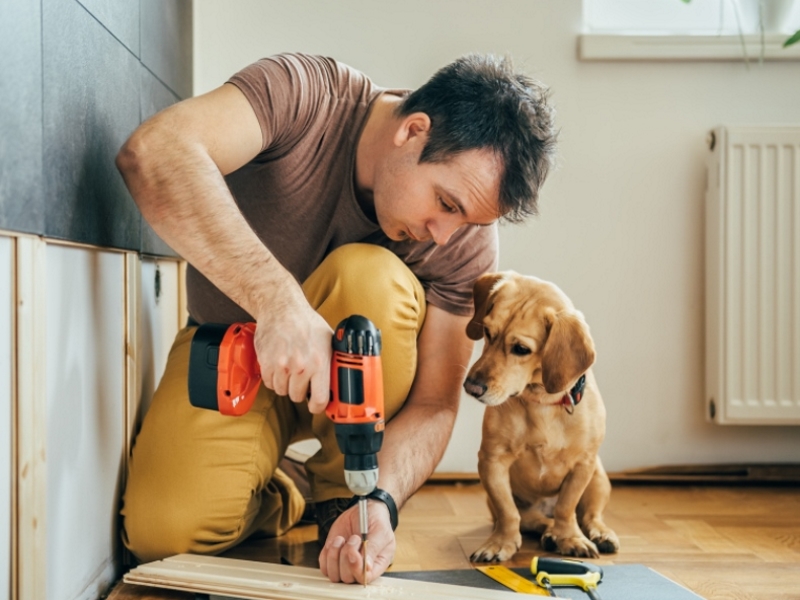 Are you a homeowner? Then we have good news: Property prices are rising, with 63 percent of U.S. homeowners seeing their equity increase last year. So, your home may be worth more, which means now could be a good time to get those long-overdue renovations and remodels done.
If you want to use your equity to make longed-for improvements, consider a home equity loan from loanDepot. A licensed loan officer can get you started today. Call today for more information.
To get those creative juices flowing, let's take a look at the most popular remodels and renovations around the country.
Aging in place
Approaching those golden years, but your house isn't quite up to par to accommodate your new lifestyle? You don't have to move. In fact, many people would rather modify their home to age in place comfortably.
Things like grab bars and task lighting are some of the simpler modifications, but other renovations can get much more expensive. Widening doorways and renovating kitchens and bathrooms for wheelchair accessibility are some of the larger tasks, as is remodeling a home for single-floor living. The Joint Center for Housing Studies of Harvard University reported 41 percent of contractors found this to be the most common specialty project renovation, so you could easily find experts familiar with this type of work.
Robo homes
No one wants to come home from a sweltering commute into an overheated house. Homeowners also want to keep an eye on their property while they're away. That's why automation renovations are increasingly popular. These systems make it possible for you to time your sprinklers and lights, view each room, control temperature and set or disable alarms. According to a Houzz Smart Home Trends survey, nearly half of homeowners lean toward incorporating smart home technology. Most said the upgrade is for home security, while other improvements included entertainment, climate control and lighting.
Going green
Switching to solar panels, using recycled building materials and installing energy-efficient appliances can save you money. In the long run, the greener your home, the more green in your wallet. In the short term, you can take advantage of rebates and discounts from the EnergyStar program.
Cooking (or eating takeout) in style
Even if you don't love to cook, the kitchen remains the heart of the home. It's the place to entertain, lounge, or wine and dine. That's why 10.2 million households undertook a kitchen remodel in 2015, with half of those budgeted for at least $15,000, according to the National Kitchen & Bath Association.
Better bathrooms
Like kitchens, bathroom remodels are a mainstay. According to a study by the American Institute of Architects, homeowners aren't adding newer bathrooms; they're enhancing and revamping the bathrooms already there. Popular bathroom designs of 2016 include doorless showers, walk-in showers, heated floors and water-saving toilets. On the price front, we've reported that bathroom remodel costs should cap out at five to ten percent of your home's value.
Making the jump
Before you start shopping for contractors, be sure to get everything in order. First, speak with a licensed loan officer at loanDepot for details about a home equity loan – or you can call us now. Then start planning. You'll want to know if you need a permit, hire a reliable builder, get everything in writing and do some legwork yourself.
RELATED TOPICS
Why Boomers are the new equity kings
Kitchen inspo: making it practical and personal
The hottest and coolest new appliances
Buying after bankruptcy may be possible sooner than you think