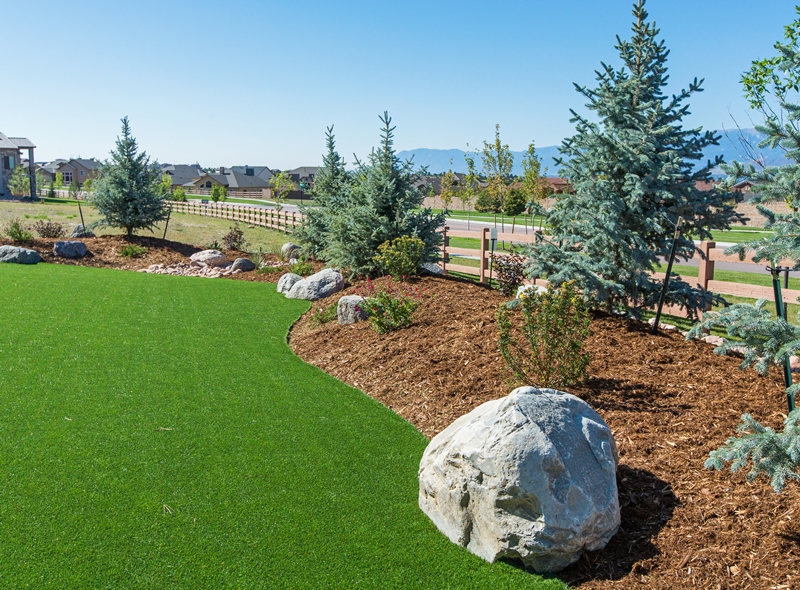 Crab grass. Bald patches. Dandelions. Clay. Do these lawn nuisances monopolize and undermine your weekends while you struggle to keep your yard looking lush and green? If you live in a drought-prone area, you can be fined for watering your lawn as much as is needed to keep it in good shape. Other times, there can be natural challenges, such as heavy-clay soil or bad drainage that result in uneven patches or aggressive weeds. What if there was a way to be done with it all and save significantly on water now into the foreseeable future?


Artificial turf isn't just for football fields and movie sets anymore
Whether you call it turf or fake grass, this is a trend that's moving from the gridiron into some of the most desirable residential neighborhoods. There are plenty of applications for it, it tends to be a moderately priced investment in the home, and it could even boost your home's value. If you haven't thought about getting rid of your grass just yet, but it's costing you time, money and frustration every year, now may be a great time to get started.
If you're considering a significant renovation like this, don't fret. A home equity loan from loanDepot could be the perfect way for you to get that easy, no-nonsense turf installed. Speak to a Licensed Lending Officer now by calling today.
Why replace your grass with turf?
The turf products available today provide a much more realistic look than in years past. Not only do they have that natural appearance of grass, but it also has the proper texture. Your children probably won't notice the difference from their backyard to their playground. But, why else should you invest in this seemingly unique update?
The benefits are numerous:
This is the ideal solution for those who want a beautiful, green lawn but live in a drought-prone area. If you live an area where landscaping drains your water allotment and runs up your bills, this is a fantastic solution.

It removes the need to constantly maintain your grass. No more long Saturday mornings will be lost to mowing, edging and weeding.

There's no need to pollute the planet with fertilizers any longer either. Other places you can save include professional landscaping, high-powered lawnmowers, and toxic weed killer.
Comparative costs
Investing in new landscaping, which is what turf will be like, can be expensive at first, but it ends up paying for itself in the long term by saving money on purchases, energy, and time. It's likely to cost between $5 and $20 per square foot to have turf installed. You may need other preparation, such as leveling the area, laying the drainage layers A variety of products exist and the quality will determine the end price.
Start with a small area of installation first. Instead of transforming your yard all at one time, you can gradually work into it. Doing this can give you time to see if you like the results. Turf works very well for specialized sections such as for a small putting green, a play area, or even a dog run. You can place it around the edges of your landscaping or pool for a simple way of maintaining these areas, too. If you do enjoy it, you can then expand it further.
Turf is growing in popularity because of how busy people are and how much it can cost to maintain a healthy, green lawn. If you're ready to think about the investment in it, check out loanDepot now for a no-risk, no-cost estimate on a home equity loan for this or any other home improvement project you have in mind.
A loanDepot Licensed Lending Officer can get you started. Give us a call today for more information.
Published Nov. 6, 2017
RELATED TOPICS
Trim trees to safeguard your property – and wallet
Condo – town home – house: which is right for you?
What's next for empty nesters?
Seal in warmth this winter with new windows