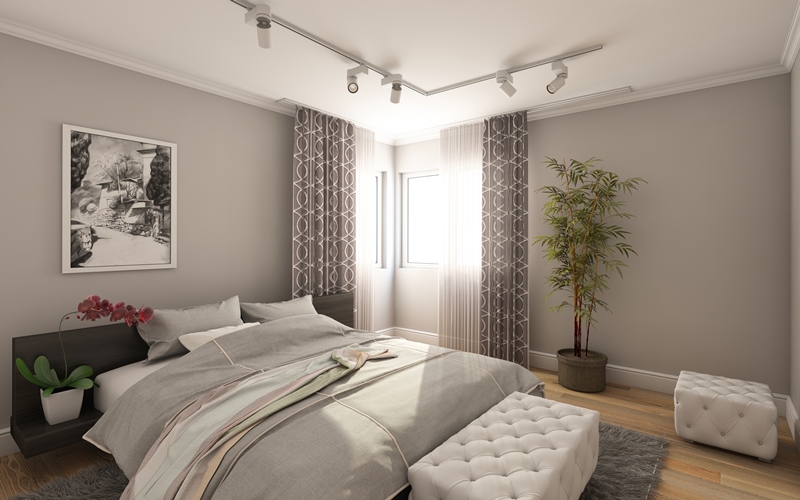 If you have an extra room and would like to earn additional income without the extended commitment of a boarder, short-term rentals through services such as Airbnb can be a lucrative option. A personal loan or home equity loan can be the ideal solution for getting your house "renter ready."
A loanDepot licensed loan officer can help clarify your options. Call today for more information.
Even if you don't live in a vacation or resort region, there are still plenty of people looking to rent a room as an alternative to booking a hotel for all types of travel. These can include weddings, funerals, class or family reunions, going to concerts or sporting events, or because it's central to two or more of their intended locations.
Key to extra cash
According to Airbnb's 2015 Summer Travel Report, nearly 17 million people used its services to stay with Airbnb hosts around the world last summer alone, and the average host earned approximately $7,350 in income by renting to travelers. That's an impressive extra income for space you likely aren't using anyway.
If you have an extra room (or more than one) and want to start earning extra cash, read on for more information and tips. Contrary to common belief, you do not have to vacate your property while your Airbnb renters are in your home.
Evaluate your space (critically)
Before you start creating your rental listing, take a good, objective look at your extra space. Could it benefit from some remodeling? Sometimes, updating furnishings, window treatments and paint in a spare bedroom may be all you need to do to feel good about inviting travelers to stay with you.
However, making more profound changes, such as putting in a private bathroom, separate entrance or even a kitchenette, could significantly increase the price you charge per night or week, and could drive increased interest for your space. Additionally, it would provide you and your family with more privacy and convenience as well.
A personal loan might be the ideal option for a "cosmetic" makeover, but if you want to do more extensive construction, a home equity loan can be the better choice. (Nice!)
Don't forget about taxes on the extra income!
If you rent out a room (or your entire house) for more than 14 days in a year, the income must be reported on your taxes. Some sites will help with this requirement by collecting tax information and providing income reports you can use when you file. But the responsibility for keeping accurate records and reporting the income is yours.
You'll also want to keep documentation for expenses incurred in getting your space ready to rent, and for ongoing maintenance, as you may be able to deduct a portion of those costs to lower your tax liability.
A word about zoning laws
Before you list your space and start taking short-term renters, make sure your town's ordinances allow you to do so, and double check that you are not violating any provisions of your homeowners association agreement, if applicable.
Take the plunge
By making your extra space available and attractive to potential renters, you can create a flexible extra income stream that can allow your home to make money for you. Call now to get a quote on a personal or home equity loan.
Published April 20, 2016
RELATED STORIES
Key ways your home shows it age and how to fix them
10 great renovation projects for $10k or less
Refinancing an investment property
How to get the most ROI with your home improvement dollars
4 simple steps in planning a home renovation