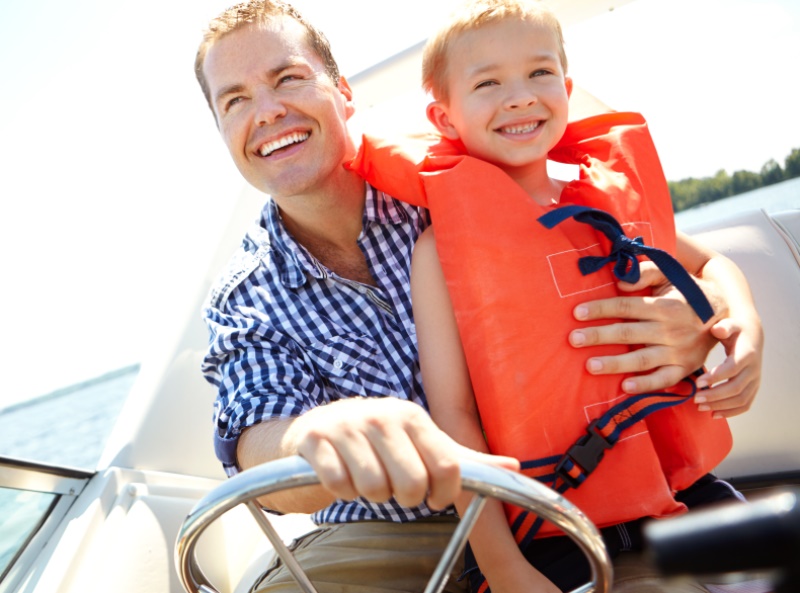 As the song "Pennies from Heaven" attests, if you want the things you love – you must have showers. Without money raining down from the skies, however, your dreams aren't likely to become a reality without a lot of saving or some savvy (and often expensive) financing.
Perhaps the big-ticket item you've been wanting is a boat that will launch the water-based lifestyle you've always dreamed of? Or you yearn for an RV that will be the family vacation home away from home for years to come. Is the object of your desire a classic sports car you've had your eye on since before you were old enough to drive? Or is it just time for that midlife "evolution" Harley-Davidson?
Sure, you can use traditional financing for these purchases, of course, but that might involve paying high interest to a dealer or your bank. What if you avoided a separate payment and high rates by paying for a significant item with a cash-out refinance? Since rates are still at historic lows, you can utilize your equity and still have one monthly payment. And the interest is tax deductible.
Once you've tapped the cash in your home, there is no restriction on what you can buy or do with the funds. Speak to a loanDepot Licensed Lending Officer to get more information and discuss your options regarding a cash-out refinance.
How a cash-out refinance works
This type of mortgage loan works to pay off your existing home loan with a new loan. In doing so, it allows you to tap into your home's current equity. You can use the money you take out for other purchases – such as buying a car or secondary real-estate investment. You can also use it for paying down debt or making long-needed home repairs.
Here's an example. You own a home that is currently worth $350,000. Your home loan balance is $170,000. The difference is $180,000 in equity. Then, let's say you want to buy a beautiful new Harley-Davidson Heritage Classic. You can use a cash-out mortgage to refinance your existing loan at approximately $195,000 to cover the cost of the motorcycle. You will still have one loan with, yes, a higher monthly payment. How high depends on your current interest rate and terms, how much money you plan to access and your new terms. Chances are, however, the payment will be less than your current mortgage plus a separate motorcycle payment would be.
The benefits of using a refinance
Why refi rather than use cash or credit? With monthly bills and the daily cost of living, many people aren't able to save fast enough to enjoy the long-term enjoyment a dream purchase can provide. And credit cards can be a slippery slope of high interest rates that offer no tax deduction. So there's no real upside to waiting for something you really want. When used responsibly, a cash-out refinance can offer several key benefits:
Because it is a refinancing of your existing mortgage, it's easier to obtain than other types of loan offers.

The interest rate will likely be much lower than that of credit cards or dealer financing.

You'll be able to buy that car, motorcycle or recreational vehicle for far less overall (when you factor in interest costs) than obtaining a loan from a dealership or bank.

When you repay the funds, you generally have options for the length of your new loan.

You don't have to worry about secondary payments. You'll still make just one mortgage payment a month.
Could refinancing your home loan with cash-out bring pennies from heaven for your dream purchase? Find out by asking a loanDepot Licensed Lending Officer today! Call now and take that first step.
Published Sept. 5, 2017
RELATED TOPICS
Take care of your home's best assets
Solar is set to soar
Investing in a home for your college student
Hidden Treasures: Summer 2017