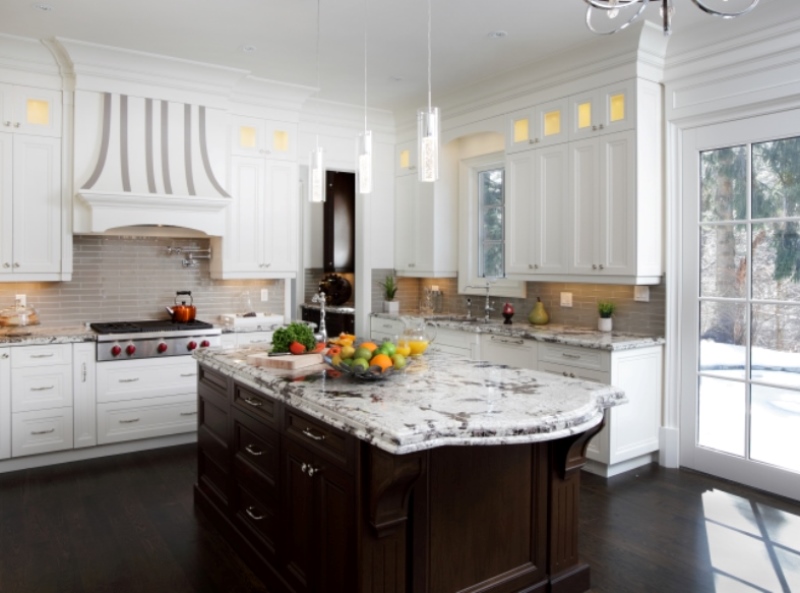 It's long been my observation that nostalgia runs in 20-year cycles. When I was a young kid in the '70s, the sitcom "Happy Days" and a healthy obsession for all-things '50s came with it. In the '80s, our influences for music and fashion drew from the 1960s. And the beat goes on – and the beat goes on – until today, where trends of the '90s are hot, and midcentury is the classic muse from which we take inspiration to update and repurpose.
Today's major trends represent and reflect the past, with a modern sleekness and design. We've infused ideas such as sustainability and technology to bring them up to date, but the homage is still evident in color trends and attitude.
If you're remodeling your existing home to bring it into the 21st century, call today to speak with Licensed Lending Officer at loanDepot for a home equity loan that can help finance your modernizing project.
The new look of kitchens
Kitchens have always been known as "the heart of the home," but today's kitchens tend to be every bit as comfortable as adjacent living and dining rooms. With open floor plans, kitchens also are as beautiful as they are functional.
For centuries, classic French kitchen counters have been fashioned from beautifully veined grey and white Carrara marble. Marble and stone mosaics graced walls and floors in ancient Pompeii; were popular in European castles; and are once again big news throughout the home. Wood floors, both highly polished parquet or highly distressed and hand-hewn, are popular in today's kitchens – and they're also practical, thanks to durable new finishes. There are few restrictions today, whether you consider your home a castle or a cottage!
Top trends for 2017
Eco-friendly materials, non-toxic finishes, energy- and water-saving concerns, softer, darker color schemes, beautiful forms, and ultimate comfort are all high on the list of desired features for today's buyers.
To stay in step with the times, consider these eight emerging trends, selected by top interior designers:
Greyed colors that range from dusky to dark

Softer, rounded forms, both in architecture and furniture

Locally-sourced products

"Relaxed minimalism"

Honest, natural materials and uncomplicated finishes

Darker or black metallics, for everything from kitchen appliances to light fixtures and cabinet pulls

Sophisticated pastels and "complicated" color schemes

The re-emergence of blush pink for paint, tile and other interior products
Home automation and smart technology
In addition to tactile materials, soothing colors, an integration of the built environment with the outdoors, and environmental consciousness, easy upkeep is important. Today's homeowners don't want to be slaves to home maintenance; they want to bring their technology home in ways that, a decade ago, were only imagined.
A majority of buyers today want, at a minimum, home security systems and automated temperature controls. But technology that allows the homeowner to manage and monitor everything from door locks to backyard irrigation via smart phone app is surprisingly affordable. Appliances that communicate with one another are today's reality. Home hubs currently remember an owner's preferences for lighting and home entertainment options. In the near future, machines are likely to anticipate, rather than simply respond to commands
It's an exciting time to think about home improvement. Whether you want to change your address or simply replace your countertop, there's a loan product that can make your dream a reality. Call loanDepot and speak with a Licensed Lending Officer today.
Published Sept. 14, 2017
RELATED TOPICS
The unfinished chronicles: get those projects done
Unique homes with unusual beginnings
Disaster Recovery: loanDepot is here to help
Take care of your home's best assets