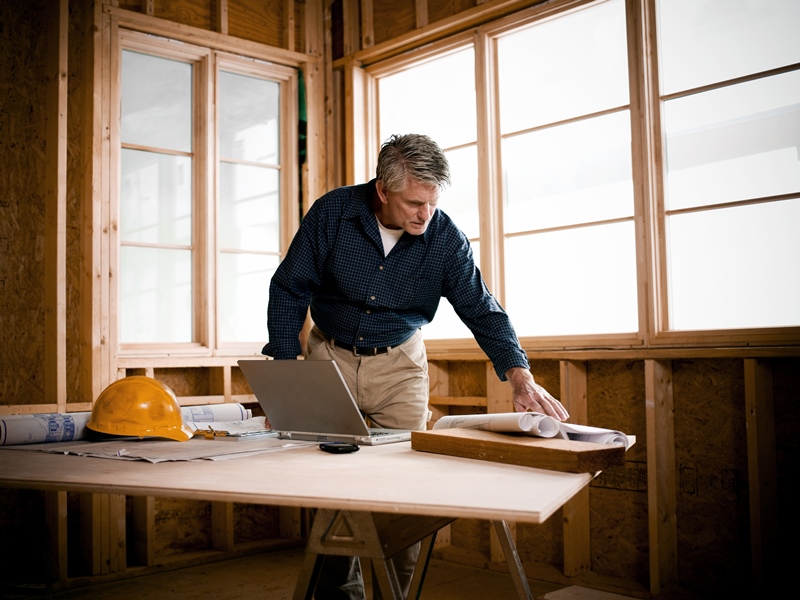 Each year in America, millions of building permits are issued to homeowners and contractors for renovation projects – ranging from installing an electrical outlet to adding a room. Not surprisingly, permits cost money. Many homeowners are reluctant to go through the paperwork and expense if the job is particularly small or if it's outside the radar of building inspectors or construction officials.
Yes, these permits can be a nuisance. But think carefully before you risk approving work that has not been properly permitted. One of the key benefits to a home improvement project is the value it can add to your home (in addition to the quality of living). If you cut a legal corner, you can undermine your return on investment (ROI). Simply, if the improvement isn't legally in the clear, it doesn't count toward your home's value.
Other repercussions linger. To get more insight and to discuss 203k financing options, speak with a licensed loan officer from loanDepot at (888) 983-3240.
Be safe and savvy
If you think a home improvement is too minor to need an OK from local officials, think again. Better to check it out. Then you don't run the risk having to remove the upgrades and pay a major fine. Plus, when selling your home, you'll need to disclose any upgrades that weren't permitted, and that can seriously jeopardize an appraisal and your deal. Many buyers might be reluctant to inherit the issue because it can cause them similar headaches.
The good news: Not every upgrade requires a permit. Just know the facts. Here's a quick rundown:
Improvements that probably DO require a permit
Structural changes to the foundation, walls, roof or supporting elements of your home, including adding new rooms and decks.
Electrical or plumbing changes, including moving outlets, adding new wiring or hard-wired fixtures, and moving or adding new plumbing.
Installing new windows, with cuts in the side of your home.
Adding new siding.
Installing a new heating and air conditioning system (HVAC) or water heater.
Fencing, although this can vary depending on your community.
Room or square-footage additions of any kind.
Garage conversion or guest home.
Cosmetic changes like painting and wallpapering.
Plumbing or electrical repairs.
Installing flooring materials like carpeting, hardwood, ceramic and vinyl.
Replacing faucets.
Replacing old counter tops.
Improvements that probably DON'T require a permit
Remember that building codes and permit requirements vary from one municipality to the next. So contact your town's construction or building code office to nail down the rules. Also, all the more reason to leave the big (or more technical) jobs to a licensed professional. It might cost a little bit more, but in the end, it will be money well spent.
Funding your renovation dreams
Whether you opt for a DIY renovation or you hire a pro, one of the best ways to make your home upgrades come true is with a home equity loan. Today's rates are still very low, but that may soon change. There's no better time than right now to tackle those renovation projects you've been dreaming of for so long.
Speak to a licensed loan officer at loanDepot to find out the best financing option for your needs. Call (888) 983-3240 or use our online contact form and we'll get back to you immediately.
Published on Dec. 14, 2016
RELATED TOPICS
Home in on smart uses for a financial windfall
Add value to your home with a new fireplace
6 easy ways to revive a dated living area
Find the ideal home for your current life stage
Start 2017 on right track by paying off high-interest debt