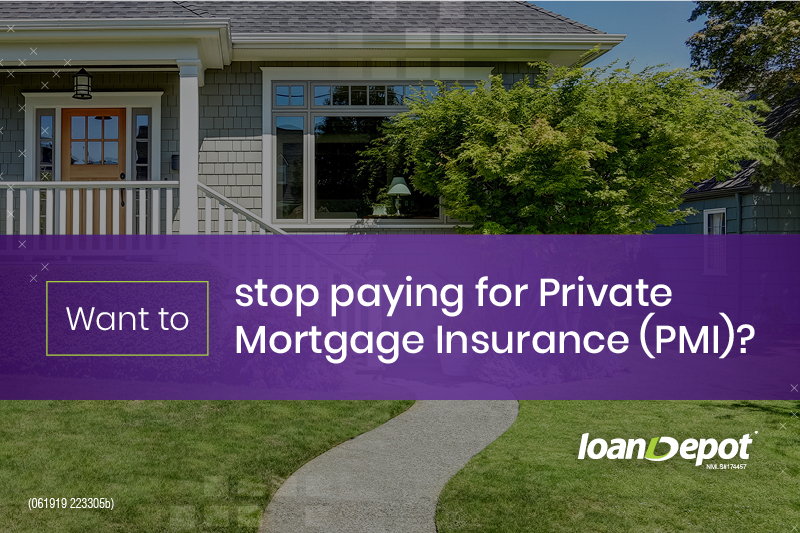 (Article Updated June 24, 2019)
If you bought your home with a down payment of less than 20 percent, your lender most likely placed private mortgage insurance, or PMI, on the owed balance. This is part of your monthly mortgage payment, but that's not necessarily a bad thing since it helped you get into your home.
But mortgage insurance can be costly—and you could be saving hundreds each month IF you have built the equity to do so. How much could that potentially be in savings? The average mortgage insurance premiums can be anywhere between 0.3 to 1.5 percent of the original loan amount each year. So, if you have a $200,000 loan with a PMI rate of 1 percent, it could be costing you as much as $2,000 a year.
With mortgage rates still relatively low, you may be eligible to take advantage of reducing your existing interest rate and potentially removing PMI. One of the ways to achieve both is through a home refinance.
Determining eligibility for PMI removal
To remove PMI, you must have a principal balance on your remaining loan equaling less than 78 percent of the original cost. For example, if you originally financed $300,000 to purchase your home, your loan balance must be $234,000 or less to qualify for the removal of the private mortgage insurance coverage.
If you want to speed up the removal process, you can refinance your home. Removal of PMI is a very common reason for refinancing, especially since home values have risen and interest rates have stayed low. If your credit has improved since you bought your home, even better. By securing a lower rate and opting-in for a new mortgage that is for 80 percent or less of your home's current value, you'll be able achieve both financial goals. Just be sure to factor in closing costs to get the whole picture.
Another way to cancel PMI sooner is to consider remodeling your home. If you add a room or put in another property improvement, like a pool or outdoor kitchen/patio, you're potentially increasing your home's market value. Once complete, you could ask for a recalculation of your home's loan-to-value ratio, which could move you into "no PMI needed" territory. If that sounds like a plan for you, you might want to ask about our innovative renovation loans.
Starting the refinance process
You can check loanDepot's refinance interest savings calculator to get a sense of the costs and what you may be eligible for if you choose to refinance. There are usually several options that can help you eliminate excess costs and pay off your loan as fast as possible.
Run the numbers and consider the possibilities. You could be PMI free much sooner than you may think and score a lower mortgage rate today – potentially saving you thousands of dollars over the life of your loan.
Ready to explore whether a refinance makes sense for you? Speak with a loanDepot loan consultant today!
Private mortgage insurance (PMI) is insurance coverage that homeowners are required to have if they're putting down less than 20% of the home's cost.
Originally Published February 2, 2016
RELATED TOPICS
Improve your spending habits one at a time
Can you finally stop renting in 2016?
What are the benefits of a cash-out refinance