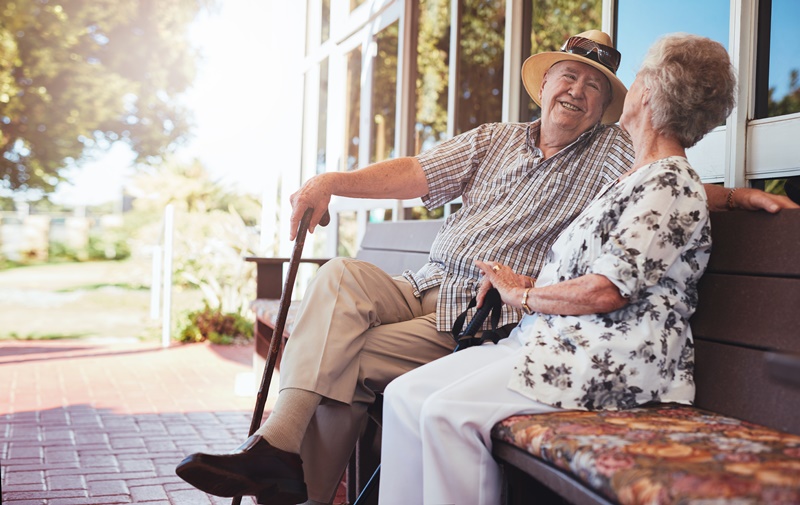 A potential housing disconnect lurks for many retirees or those nearing retirement. According to a 2016 AARP survey, nearly 9-in-10 people who are 65 or older want to stay in their homes throughout their older years. Now comes a problem: A study by Harvard's Joint Center for Housing Studies reports only a third of U.S. homes are equipped with the essential features that make "aging in place" feasible. These are: at least one no-step entry, and a bedroom and full bathroom on the entry level.
For anyone eager to age in place ─ as well as their children who want their own homes to always be accessible for their parents ─ there's good news. Thanks to historically low interest rates, now is a smart time to consider upgrades that allow for safe and graceful aging. Low interest rates, coupled with strong gains in home values, make it likely you can get a great rate on a home equity loan to finance renovation projects. For more information, speak with a licensed lending officer at loanDepot.
Safe for health and money
Renovating a home to be age-friendly can make plenty of financial sense when weighed against the cost of other later-life living arrangements. For example, the national average annual rent at an assisted living facility is more than $40,000. If you were to add a master suite to the ground floor to a home to make it more hospitable to an older you, the cost is around $115,000, according to Remodeling magazine. That's a significant financial commitment. But if having that master suite lets you stay put at least three years longer than you might otherwise, you've come out ahead.
Plus, making a home age-friendly increases the chances you'll stay put. Waiting until a tough time ─ a broken hip or a knee replacement ─ to start a major renovation is impractical, given the months from planning to permits to construction.
Focus on the best age-in-place features
Some age-in-place upgrades, such as grab bars in the bathroom and lever-handle doorknobs, cost relatively little and won't involve major construction.
According to a survey by HomeAdvisor, the most popular big-ticket projects taken on by age-in-placers include building a ramp entry to the house; creative landscaping can make this aesthetically appealing.
Other key renovations:
Widen interior doorways. This makes it possible to navigate with the assistance of a walker or wheelchair. Pencil in about $1,200 per door.
Add a bathroom on the entry level. The cost of renovating a bathroom typically runs from around $5,500 to $13,000, according to a HomeAdvisor. A new bathroom will obviously run even more.
Boost bathrooms. This is a high-risk area for falls. Some innovations you might consider are a raised-height toilet and the grab bars that are secured to blocking in the interior wall for maximum stability. A shower that requires no step up (or a low step) and has a bench is ideal. And be sure to install a handheld showerhead that can be used while seated.
Simplify the kitchen. Plan a lower countertop to make it easy to prepare a meal while seated – and let grandchildren to join in.
Click with stoves. Look for a stovetop with controls at the front, and check out new ovens that have French doors that swing to the sides, rather than the classic pull-down that make it harder to reach into the oven from a wheelchair.
For information on home equity loan products, speak to a loanDepot licensed loan officer.
Published Nov. 16, 2016
RELATED TOPICS
Technology helps homeowners visualize finished projects
Strategic ways to use home equity
Home upgrades that deliver a solid return
How a home equity loan can help mom