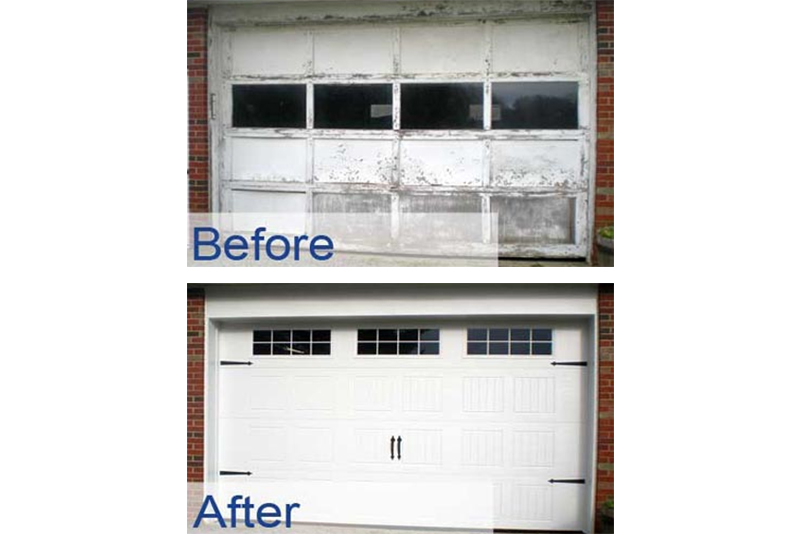 Home price appreciation is on the rise and sparking a new wave of renovation fever thanks to growth in home equity. When you turn on the TV, there's generally several programs devoted to shopping for the perfect home, home makeovers and remodels. These programs depict amazing transformations with the latest trends in home improvements. Ideally, these renovations provide homeowners significant enjoyment while living in the home, while drawing top-dollar later when they sell. A home equity loan can set you on your path to implementing these projects.
To determine which improvements bring the highest return on investment (ROI) in your specific geographic region, consult this convenient table. It doesn't provide specific facts and figures but it'll give you a sense of the ROI percentage for your potential improvements.
A loanDepot home equity loan can help you make these improvements. Speak with a licensed loan officer about your options today.
Here are some of the top projects that have proven to be sound financial investments:
Garage door
A complete garage door replacement has the best ROI in the South at 97 percent. This project involves removing and disposing of the existing garage door and tracks and installing a new door with galvanized-steel tracks. You can reuse an existing motorized opener. The new garage door is estimated as "embossed steel with two coats of baked-on paint, nylon rollers, and galvanized steel hinges." A 10-year limited warranty was included in the calculation, which contributes to the high rate of return.
Manufactured stone veneer
This project is popular in all regions of the U.S., but has the highest rate of return in the West with 80 percent. The project entails replacing 300-square-feet of vinyl siding from the bottom of a home with manufactured stone veneer. Other layers are added that include a water-resistive barrier over sheathing, a half-inch mortar scratch coat and setting bed and corrosion-resistant lath and fasteners.
Entry-door replacement (steel)
This project is another one that yielded an excellent return in every region of the United States. To yield the full value, the current entry door must be replaced with a 20-gauge steel door with dual-pane half-glass panel, jambs, and an aluminum threshold. The door should have a factory finish with the same color on both sides.
Attic insulation (fiberglass)
This energy-efficient improvement was at the top of the list in every region in the U.S., producing the best ROI of 30 projects in the study. RemodelMax estimated the project to cost approximately $1,268. Upon resale, the project should increase the price of a home by almost $1,500 for a return of over 116 percent.
Projects with a surprisingly low ROI
It might surprise you to learn that bathroom remodels bring a comparatively low ROI, averaging less than a 60-percent return on investment nationwide. Of course, pricier upgrades may not boost your selling price dollar for dollar but they can still add significantly to the "showing power" of your home.
If selling is in your immediate future, concentrate on upgrades that will give you the most bang for your buck. If you are planning to stay put for a while, choose the projects that you'll love and use. Not everything in life has to come with a "guaranteed profit" price tag. Whichever is your priority, a home equity loan can be your first step. Call now for more information.
Published April 27, 2016
RELATED TOPICS
Attic insulation to xeriscape - 10 money-saving home improvements
Cool home upgrades for a long, hot summer
Make extra money by renting a room without a long-term commitment
Tax deductions for home-based businesses: Playing by the IRS rules
Should you invest your equity in a second home?