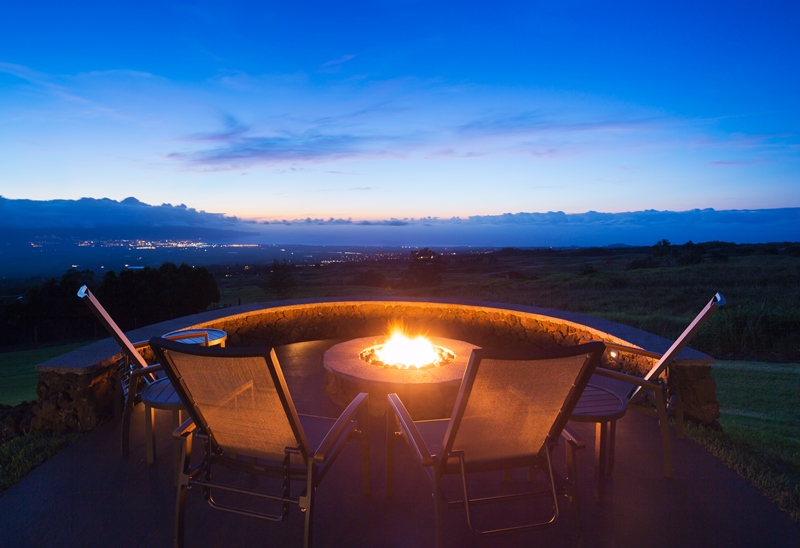 Remodeling and renovations often add value to your home, but how often do you plan a project that involves adding areas that foster closeness? Making a home more romantic or improving the ways you and your partner (or entire family) can relax and spend time together could help enhance your quality of life. And, with a home equity loan, you can easily transform your home into the ideal place for romance or just a lot of fun!
A home equity loan from loanDepot can be the solution to finance these dreams. Speak to a licensed loan officer today for more information.
Do you need a few ideas to get your home remodeling plans underway? Consider these fantastic upgrades that will add value to your home:
Stoke the fires
When done properly, a fireplace can create a cozy space to relax and spend time together. Imagine sipping wine as you gaze into the burning logs. On the other hand, it also adds the ability to reduce some of your home's energy costs and it's a fantastic selling feature. The investment in a $10,000 fireplace, for example, could even be matched up to 100 percent in an increase in your home's value.
Upgrade from bedroom to master suite
Step back to your master bedroom and consider just how romantic it is right now. The exercise bike, crammed-full closets, and the bathroom that lacks flattering lighting probably aren't giving you the cozy vibe you desire. Consider a master bedroom and bathroom renovation. You'll add significant value to your home, but you'll also be able to add features that make this space more relaxing. Built-in cabinetry, a Jacuzzi tub, rustic hardwood floors, and dimming lights are a few suggestions to help create the perfect atmosphere.
Create the ideal outdoor space
Perhaps your love life is struggling because you just don't have enough time to spend together. Make a few adjustments to the outdoor space around your home and you may find you don't want to leave.
Add an outdoor fire pit. A stone-walled fire pit adds value and also creates the ideal place to relax with friends and family all summer long.
Consider an outdoor spa. Modern products are easy to maintain and allow for the perfect way to unwind after a long day.
Step outside to do the cooking in your built-in outdoor kitchen space. Home remodeling projects like this create living areas where everyone can gather together and relax.
The heart of the home
As the saying goes, the 'kitchen is the heart of the home,' so who says it can't be romantic? In addition to being the energy hub of the house, it's where the nourishing and much of the nurturing take place. People naturally gravitate to the kitchen, so why not make it as comfortable and conducive to closeness as possible?
Consider opening up the floor plan so that energy and conversation flow freely. Even if you have a formal dining room, is there an area in the kitchen for a counter, nook or kitchen table? That's where family and company are likely to gather so make it open and inviting.
Other options
From a basement remodel to a room addition, there are dozens of ways you can make your home a space you long to be in every day. And, that could inspire a bit more romance for you as well. If it is time to consider a few upgrades that add value and quality of life to your home, a home equity loan can get you there. Call now for more information.
Published February 9, 2016
RELATED TOPICS
What affects mortgage interest rates?
Use a personal loan to increase your home's value
Plan the perfect proposal with a personal loan
Make preventative winter repairs with a home equity loan
5 great ways to use a home equity loan