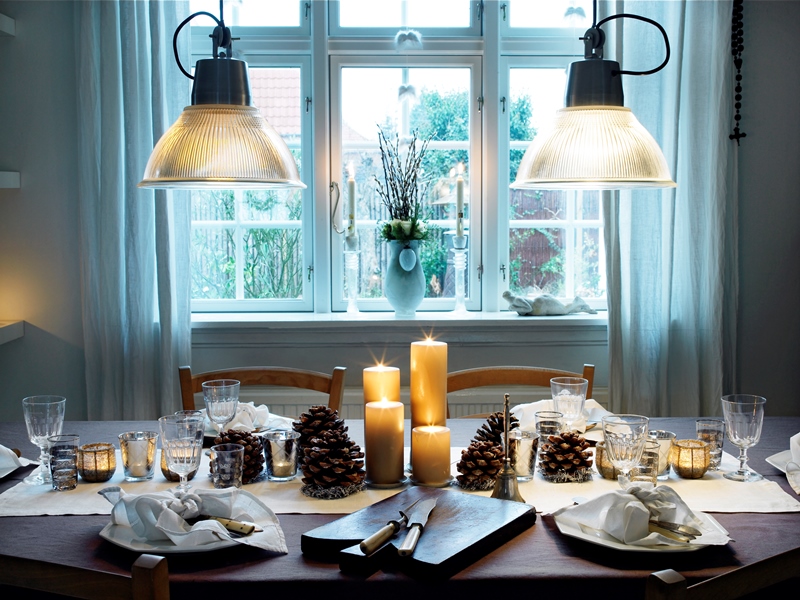 With winter just around the corner, we're all looking for ways to escape the cold. Seal in both warmth and savings by installing new energy-efficient windows in your home. Not only are they a great way to maximize efficiency, but they will also increase your home's value and curb appeal.
If you're ready to lock in your window savings, call to speak with a loanDepot licensed lending officer about a home equity loan today.
In the meantime, you can begin to evaluate which windows are right for your home. Here are four things to consider when selecting replacement windows:
Overall look and function
Windows can create a completely different aesthetic for your home, both inside and out. While you may choose a multi-paned window for a Cape Cod-style home, a modern home may call for windows with less little ornamentation to maintain the integrity of a clean-lined design. Different rooms may need different window styles. A larger bay window may be the perfect fit for a living or dining room, while a casement or double hung window may be best for a bedroom.
Efficiency
Did you know that single pane windows could be leaking up to 20 percent of your home's heating according to the Department of Energy? While federal tax credits for ENERGY STAR-certified windows ended in 2016, these windows will still help you save up to 31 percent on your energy bills. They can also help protect some of your favorite belongings. Whether it's your floors or carpets, couches or drapes, all of these items can fade or discolor after repeated exposure to direct sunlight. Choosing a window with a special coating can protect your furnishings and reduce fading without noticeably reducing visible light.
Materials

There are five common materials used for window frames. Selecting the right material for your home depends on which factors are most important to you.
Vinyl – One of the most energy-efficient choices because of its ability to trap air. Because it's made of a plastic material, vinyl does not fade, peel, or rot. Virtually maintenance free, vinyl is also more affordable than wood or fiberglass.

Wood – Provides natural beauty and warmth, though more vulnerable to weather. Wood frames need sanding and painting as part of regular maintenance. Traditionally, it is the most expensive option.

Fiberglass – A low maintenance alternative to traditional wood frames, with an aesthetic flexibility to match a house's architectural style. Fiberglass frames are very durable and can hold large expanses of glass.

Aluminum – Easy to maintain and an often less expensive option, aluminum is corrosion resistant, performs well in most climates, and has a slim profile with low sight lines.

Composite – A blend of wood and other materials, which is often provided as a stronger, more durable and low maintenance option than traditional wood windows.
Budget

It's important to consider long-term value when creating a budget for window replacement. In addition to savings on energy costs, new windows will help to increase the look and resale value of your home. It's estimated you may be able to recoup between 70-80 percent of your costs upon sale. Maintenance and replacement fees should also factor into your budget calculations.
Whether you're considering wood picture or aluminum-casement windows, let our team help get you started. Call and speak with a loanDepot Licensed Lending Officer about a home equity loan today.
Published Oct. 4, 2017
RELATED TOPICS
A field guide for first-time homebuyers
Earn money for your down payment with gigs that bolster your budget
What you need to know about flood insurance
Keep a close eye to end PMI