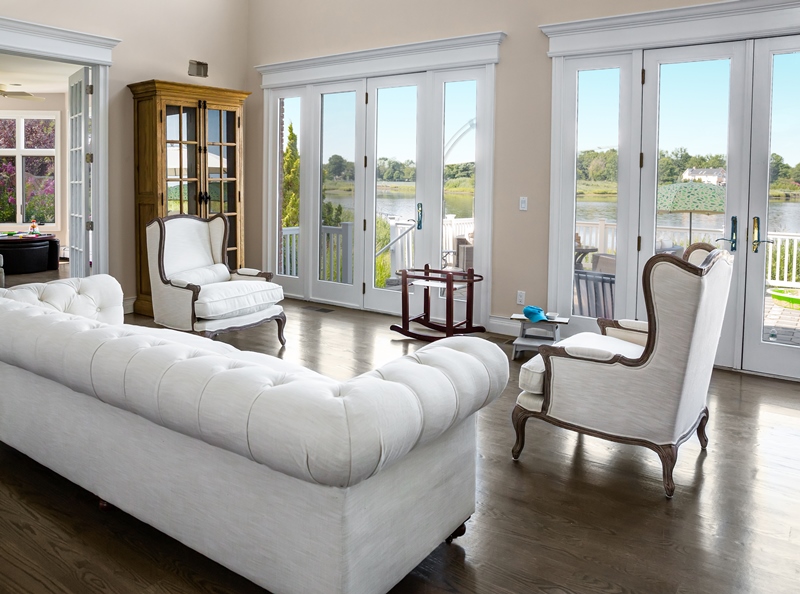 If we're being honest, the filing deadline is only significant for those who owe taxes. Those who are getting money back – or at least think they are – tend to get them done early. Why would you wait if you know there was some significant cash coming your way? If you've already received your return, or it's winding its way through processing, consider putting it towards a home improvement project you've been planning. There's no home project too big or too small that you can't at least get started, even with a modest refund.
A home equity loan from loanDepot can round out the rest of your budget. Speak with a Licensed Lending Officer today for more information.
Here are a few ideas on how to spend your tax refund on your home, so it gives you even a greater return in the future.
$500 tax refund or less

There are many things you can do with just a few hundred dollars to make a substantial improvement to your home. If you're looking for a big impact, low-cost option, consider a new coat of paint. Is your guest bathroom still painted Harvest Gold? Has your daughter outgrown her pink, princess bedroom?
A fresh coat of paint can dramatically change the feel of a room and, depending on the square footage, it can be relatively inexpensive. If you want to treat yourself, hire professional painters. You'll be thrilled that you don't have to pick up even one roll of blue painter's tape.
If you're happy with your interior paint, think about upgrading your curb appeal. Whether it's a new flower bed for a pop of color, replacing the light by your front door, or a new mailbox, curb appeal improvements almost always pay off. They carry a lot of clout for home values and, even if you're not selling, they'll make you happy every time you pull up to your home!
$1,000-$2,000

It's time to finally get rid of that acoustic ceiling. They've been there since you moved in and swore they'd be the first thing you tackled. Maybe you did one room and it was such a mess, you decided to turn a blind eye to the others? Now that you have some extra cash, how about giving them heave ho once and for all? You can add some crown molding or even wooden beams to transform the look of the room. Keep in mind that once upon a time, they may have been used to cover up cracks or other cosmetic issues, so be prepared for what you might find underneath. There are other ways to cover these issues now. Be forewarned that they often contain asbestos, so a professional should be called.
Kitchen remodels traditionally have a very high return on investment. While you may not have the money for a complete overhaul, you can consider refacing your cabinets. A little paint or stain and some new hardware can go a long way to making you feel like you stepped into a new kitchen.
If you find yourself with $2,000, it's possible you could tackle both your cabinets and your backsplash. There are some gorgeous marble, tile, or glass backsplash options you that can help to make your newly resurfaced cabinets pop.
$2,000-$3,000
Tired of your old sliding glass doors? French doors are a wonderful way to transform the entire look and feel of a room. In addition to a whole new mood, they greatly amplify the level of light and airiness. Two things you, as the current homeowner, and any future buyer, are sure to love.
$5,000 or more

If your refund is $5,000 or more, then let's get busy! Maybe it's time to install an outdoor kitchen, get that hot tub you've always dreamed about, or start that garage conversion you've been itching to do for years.
The return will get you started but a home equity loan will help you take the project all the way home. One of our Licensed Lending Officers can discuss your options. Give them a call today to review the best program for you.
RELATED TOPICS
Fixer-up! Get your home ready to sell this spring
How to create a Pinterest-worthy home
Spring revival: Get your outdoor areas ready to shine
Revisiting Fannie Mae and Freddie Mac – a homebuying primer