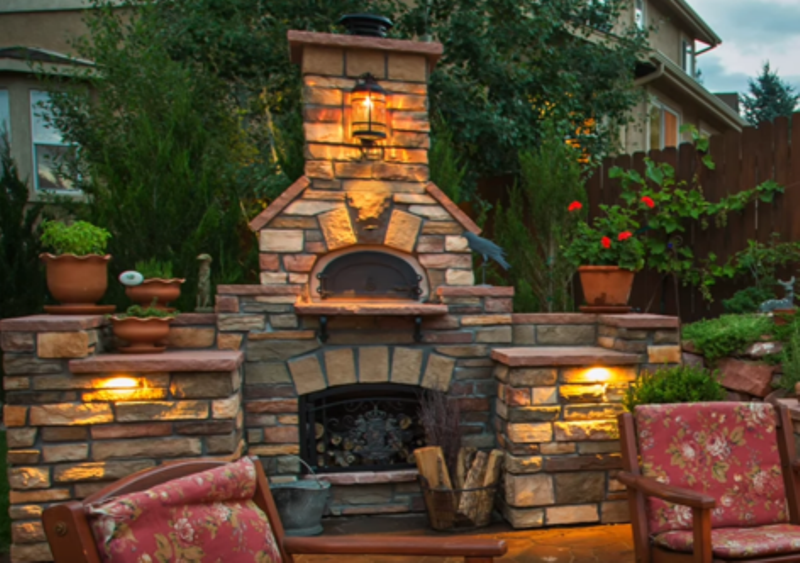 If warmer months are making you think about taking your next party to the backyard, you're not alone. Opening the doors and moving a party outside to a pool or patio is the fastest way to grow your guest list for your next shindig. And when you can enjoy warmer summer temperatures, wouldn't you want to take some of your cooking into the great outdoors to start the fun early?
Today's selection of available backyard kitchen appliances means that you can have practically everything you need at your fingertips ­­while enjoying fresh air and cooking to your heart's content. If you're reaching for the stars with your backyard dreams, a loanDepot home equity loan can provide the capital to help you take your place among the grill masters on your block. Call to speak with a licensed loan officer today.
The array of options now available means you can choose from a custom barbecue, outdoor pizza oven, fire pit, or a fully functioning kitchen complete with refrigerator and sink. There are so many options to help you create the al fresco-living design of your dreams.
In honor of patties and frankfurters everywhere, let's explore the finest barbecues and outdoor kitchens money can buy. As the centerpiece of your outdoor summer celebrations, these grills are sure to knock your neighbors' buns off and give you the chance to take your grill skills to new heights.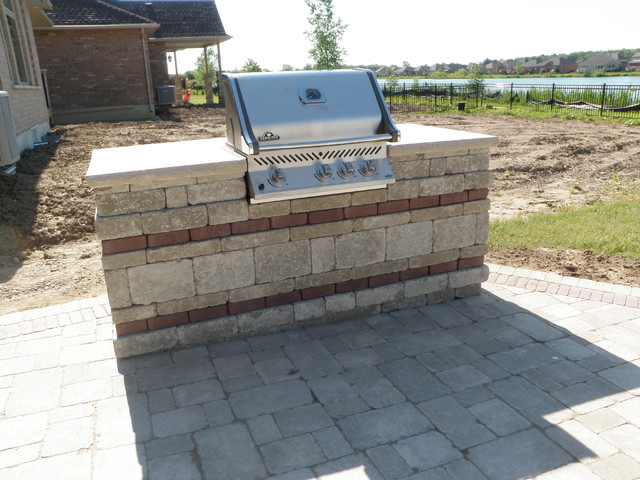 1. The built-in (less than $5,000): No one's backyard is complete without a built-in barbecue. In one weekend, you can also complete the installation yourself ­− perfect for the DIYer. Depending on the quality of the grill and other materials, this project should cost somewhere between $1,000 and $5,000.
2. The outdoor kitchen ($5,000 to $15,000): For the master griller who likes to entertain on occasion, an outdoor kitchen is one of the best ways to get everything needed to prep, cook, serve and clean up, all in one. Outdoor kitchens run the gamut on price due to a variety of features from barbecues and prepping sinks to built-in refrigerators and storage space. If you want all of the amenities of your indoor kitchen, you're still able to be at one with nature while never venturing too far from that big-screen TV.
3. The inside-out ($15,000+): The inside-out is a complete living space that's open to the elements in your own backyard. You name it, inside-outs can include it. From a fully functioning kitchen to a dining space with fire pit and even high-end luxuries like TVs and swim-up bars, the sky is truly the limit in these ultra-luxe hangouts. Shade control can keep you and your guests protected from the extremes so you can enjoy your inside-out kitchen and dining space all year round.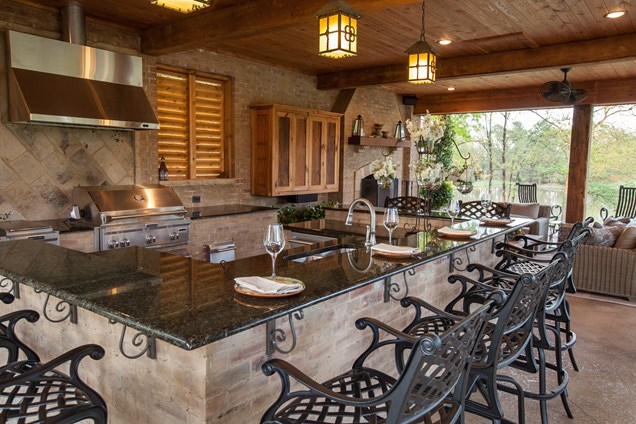 Regardless of your budget, there's a built-in barbecue for any yard. With a loanDepot home equity loan, your dream outdoor space is just a phone call away. We have loans and payment plans to fit any budget. Call one of our licensed loan officers today and get started on the backyard of your dreams.
Even if you get a late start, don't worry. This year's summer months will come and go, but a new outdoor kitchen is a lasting investment that can make your seasonal celebrations sizzle for many years to come.
Published June 1, 2017
RELATED TOPICS
Make your debt deductible with a cash-out refinance
Make over your master bath without getting soaked
It's a good time to refinance if you've weathered the storm
Energy-saving ideas from around the world