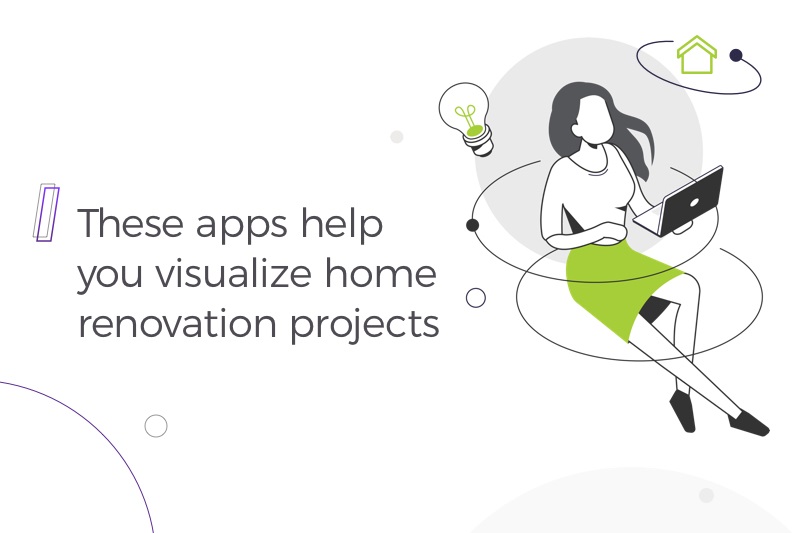 (Article updated on April 3, 2019)
The first step in tackling a home renovation project is visualizing what you want to accomplish. Once you know what you're hoping to achieve, you can create a task list to help you get there. Luckily, there are several free apps that enable you to explore your options while you assess your plans and budget.
From the comfort of your sofa, you can intuitively reconfigure rooms, change paint colors and flooring materials in a matter of seconds. Here are five of our faves:
Planner 5D
Planner 5D is one of the most advanced design tools available to homeowners. From floor plans and home designs to 3D renders and visualizations, this handy app enables you to easily and intuitively create your project and design rooms in intricate detail. The app even allows you to visualize the potential of your outdoor living space. Watch your backyard transform before your eyes by adding a lap pool or an outdoor barbeque.
Homestyler
Homestyler.com allows you to scan a picture of your rooms in their current state and then convert them to a 3D view of how the room will look as modifications are made. This software also has a floor planner that will show you how the flow of a room will change if you knock out or add walls.
Room Planner
Room Planner is a free app that is designed for do-it-yourselfers and professional remodelers alike. Not only are you able to visualize your dream space, you can change anything in the picture—from paint colors to furniture layout. And, best of all the app includes the most popular products from the IKEA catalog, and offers in-app purchasing, so you can go from design to delivered in one easy experience.
Co-construct
Remodeling or building a custom home? With Co-construct project management software, you can coordinate your projects, communicate with clients and crew and control your project finances all in one convenient spot. The software also enables you to check scheduling, track jobsite activity, share files and photos and forecast project costs.
Floor Plan Creator
Thinking about getting some new furniture, rearranging your living room or adding a room to your home? Try Floor Plan Creator, an Android tablet app that can help you with design and layout. You start with a raw space and can drag walls, windows, doors and furniture icons from the stock library. You can then enter the size of each object to scale for the space. Best of all? The app is free.
Ready to get started? Be sure to check with us about our loan options, including an FHA Home Renovation Loan, which can enable you to borrow money based on the future value of your home and amortize the cost of the repairs and upgrades into your investment.
Originally Published Nov. 14, 2016