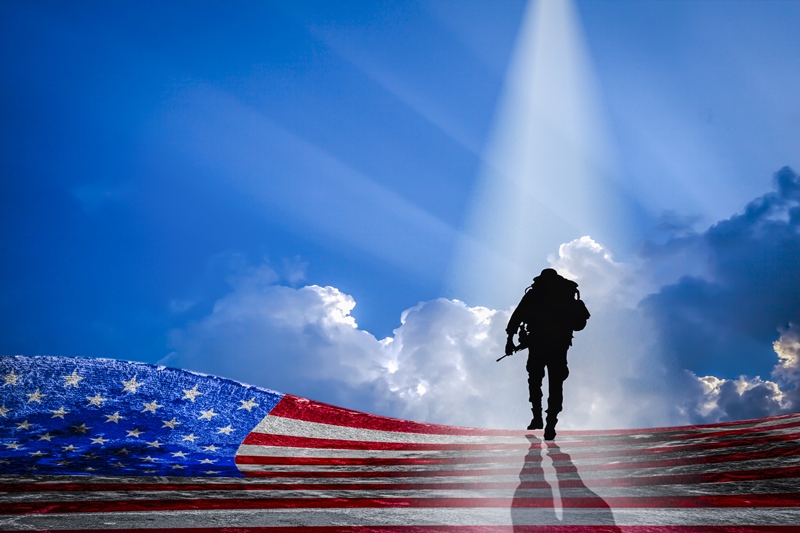 The VA Home Loan program is available to individuals who have served or are presently serving in the U.S. Military, members of the Selected Reserve and National Guard, eligible surviving spouses and other certain servicemembers.
To be eligible for a VA-guaranteed loan a Veteran must have satisfactory credit, sufficient income and a valid Certificate of Eligibility (COE).The Department of Veterans Affairs (VA) does not lend money for VA loans, but they guarantee a portion of the loan made by private lenders such as banks and mortgage companies in case the borrower defaults on the mortgage.
To learn more about locking in your financial future from a loanDepot licensed loan officer. Call and speak with one today. You can also check out our handy VA calculator to estimate your payments.
Those who are eligible for a VA loan include:
Veterans

Active-duty military personnel

Members of the Selected Reserve

Members of the National Guard

Eligible surviving spouses

Servicemembers in certain organizations
Advantages of a VA loan include:
Little to no down payment required. VA loans can be for the full reasonable value of the property. This is a huge benefit when conventional loans typically require a 10-20 percent down payment.
No private mortgage insurance (PMI) required. Mortgage insurance, which protects the lender, normally adds an additional monthly expense to a conventional loan when borrowers put less than 20 percent down. MI is not required with a VA loan.
Lower closing costs. The VA limits the fees that can be charged in closing costs that can save the borrower money when buying a new home or refinancing their existing home loan.
Fewer restrictions. VA loans are usually less restrictive than conventional loans. Although lenders generally have their internal requirements the VA Home Loan is a benefits program and there is some flexibility.
Easier to refinance. In general, you can usually refinance your home to a lower rate through the VA Interest Rate Reduction Refinance Loan (IRRRL), which allows you to refinance the existing VA-guaranteed loan quickly with a reduced funding fee.
Other VA Home Loan requisites:
Owner-occupancy is required. VA loans can only be used to purchase a home that you will personally occupy and not for example, an investment property.
Loan Fees: VA Loans carry a one-time funding fee that varies depending on the amount of down payment, if the loan is a purchase, refinance or IRRRL and the veteran's military category. Veterans receiving compensation for service-connected disabilities are exempt from paying this fee.
VA home loans can be used to:
Buy a 1-4 unit residential home or a VA-approved condominium

Construction of a new or existing home

Simultaneously purchase and improve a home

Improve a home by installing energy-related features or making energy efficient improvements

Buy a manufactured home
loanDepot offers the following U.S. Department of Veterans Affairs loan programs:
VA Purchase Loan: The VA's Purchase Loan is similar to a traditional home loan, although it carries a much more competitive rate and minimal down payment options.
Cash-Out Refinance Loan: Eligible Veterans can use a Cash-Out Refinance Loan to obtain funds from their home equity and use the funds to consolidate debts or pay college tuitions. An existing lien must be paid off whether it is a non-VA Loan or a VA Loan. There is no penalty to pay off a VA Loan early.
Interest Rate Reduction Refinance Loan (IRRRL): Also known as the streamlined refinance, the Interest Rate Reduction Refinance Loan allows for eligible Veterans to reduce their interest rate and lower their mortgage payment on already existing VA-guaranteed loans. Generally, no appraisal, credit information or underwriting is required on an IRRRL.
A loanDepot licensed loan officer can answer all your VA loan questions. Call now.
Updated: Dec. 21, 2017