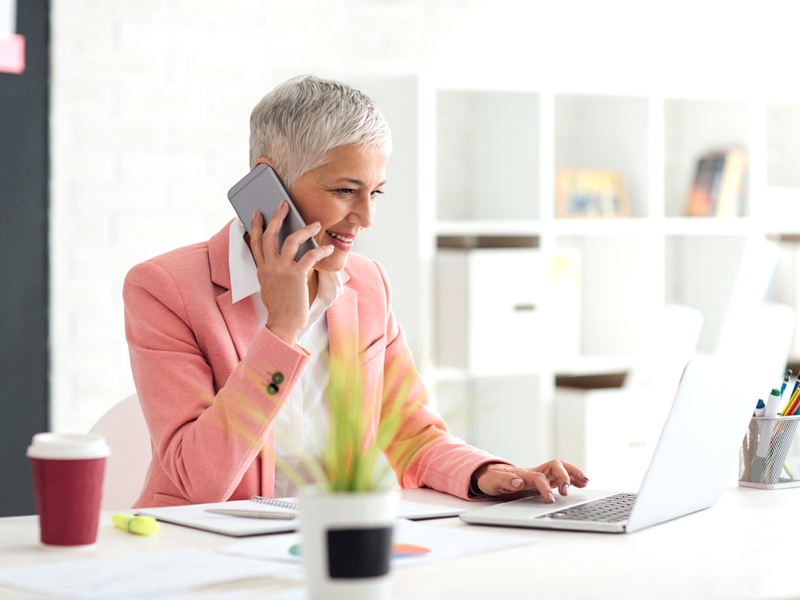 It's an enduring milestone in family life: children leave for college, get a place of their own, or start a career (possibly in a new city). This event might be delayed more than in generations past since kids tend to stay with their parents longer, even returning after college or living at home while they attend school and/or start their professional lives. At some point though, the day when they leave for good will likely come. Try not to think about it as an "empty nest," but new square footage in your home you can remodel, redecorate or repurpose to use however you wish.
For major renovations, a home equity loan might be just the impetus to get those creative juices flowing so you can create the space you will most enjoy. A loanDepot Licensed Lending Officer can help you access the cash you need with as little stress as possible.
Here are some ideas to transform your kid-centric home into the picture perfect residence you've always dreamed of:
Give bedrooms an overhaul
Think functionality when you revamp bedrooms. Add a desk and computer to a guest room so it can double as a study, for example, or replace a bed with a pull-out couch, media center and TV to add a second family room. Have you been considering a home gym? Now's the time to add some mirrors and workout equipment.
However, if you have children in college who will be returning home for weekends and breaks, you might want to hold off on anything too drastic, as you'll want your child to feel welcome and at home. On the other hand, if your children have moved on to their own homes with their own families, the sky's the limit … at least until your first grandchild is born.
Clear out clutter
Now's the time to clear out clutter around the house and reorganize. Start with the kids' belongings – toys, trophies, souvenirs – and put them in a bin for them to sort through. Then, move on to high-traffic areas like the foyer, mudroom and kitchen pantry. By removing old and unnecessary items, you'll free up space and perhaps even add a zen-like atmosphere to your home.
Begin the groundbreaking
Whether you've been waiting to update your master bathroom or finish your basement, an empty nest could make it easier to get the job done. Be sure to seek referrals from family members and friends who have recently renovated, and do your due diligence on the contractors you choose. Make sure to get everything in writing before the project begins.
Give home furnishings an update
You can finally splurge on that white sofa you've always loved, but worried your kids would ruin, or a new kitchen table in immaculate condition. The upside: if you have children moving into new homes, you can offload your old furniture to help them save money, while you get new stuff. Or if you have children still in school, you can consider selling furniture online or at a tag sale – which, in turn, could be used to help fund your student's books for next semester.
Consider downsizing
If you're ready to downsize – which could invite more freedom to take vacations or an opportunity to boost your retirement savings – you can start by reaching out to a licensed loanDepot loan officer at (888) 983-3240 to learn your lending options. Consider it an opportunity to take on a new adventure, seek out a smaller space with all the amenities you've desired or downsize and purchase a second home as well.
With these tips in mind, your empty nest will still be a cherished nest – and one that your family will continue to make new memories in over the years to come.
Published Oct 30, 2017
RELATED TOPICS
Hidden Treasures: Waterfront fall colors
Trim trees to safeguard your property – and wallet
Seal in warmth this winter with new windows
Fall fantasy – incorporate autumn colors inside and out