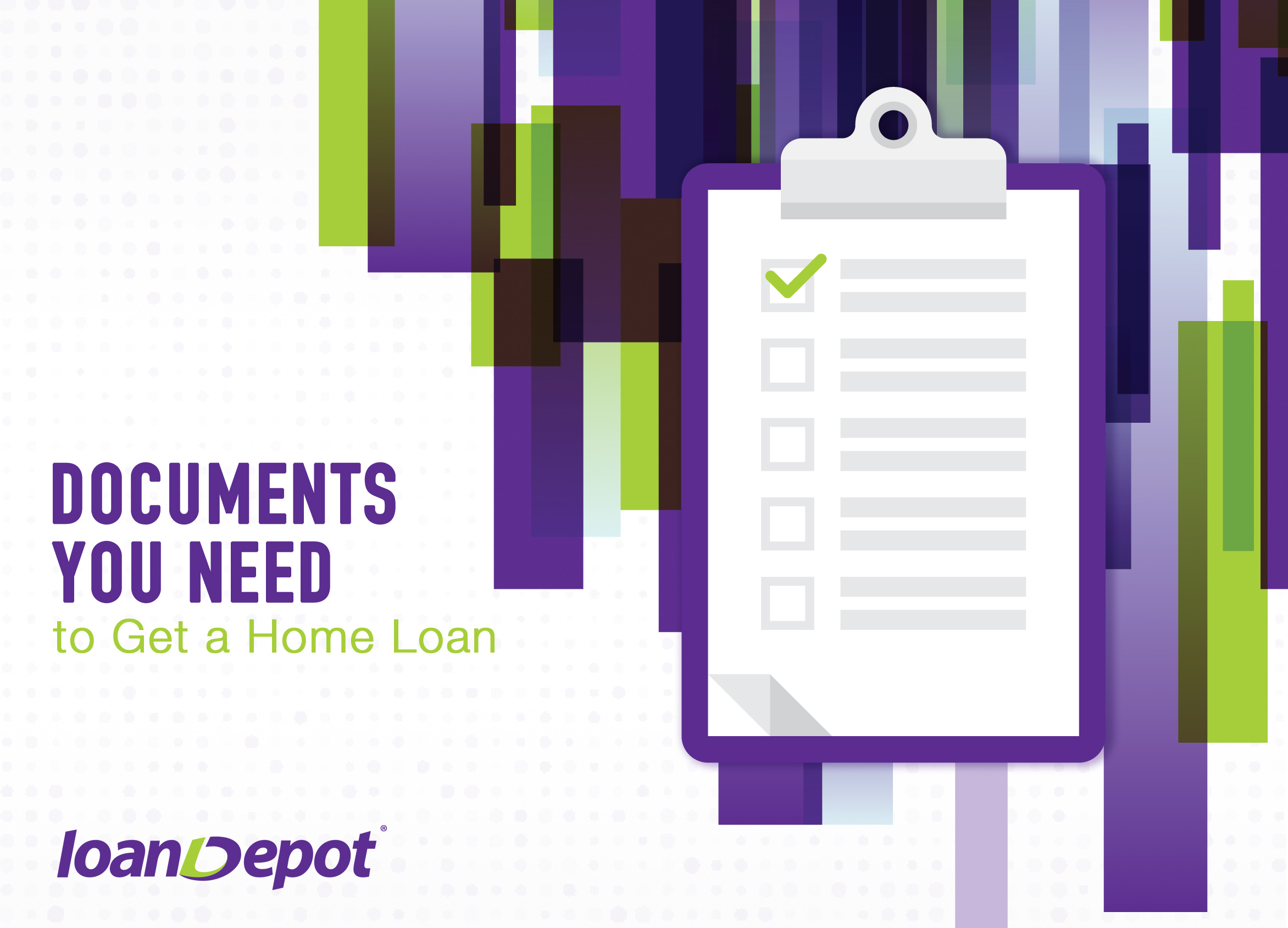 Before approving a mortgage, lenders require documentation in order to verify your identity and creditworthiness. Lenders want to see proof of income and assets, for example, to ensure you qualify for a loan.
Depending on the type of home loan, the process can take time. Being prepared can speed up several steps. It's wise to gather all the necessary documentation prior to applying for your loan.
The amount and types of information needed vary depending on the type of loan, but in general, here's an idea of what you'll need:
√ Tax returns for the past two years
√ W-2 forms for the past two years
√ Paycheck stubs from the past few months
√ Proof of previous mortgage or rent payments for the past year
√ A list of all your debts, including credit cards, student loans, auto loans and alimony
√ A list of all your assets, including bank statements, auto titles, real estate, and any investment accounts
Tax returns. Lenders require that you submit full tax returns that will be scrutinized for signs of loan fraud. Borrowers must sign IRS Form 4506-T, giving the lender permission to get your tax transcripts directly from the IRS for comparison. This is done to avoid fraud and has become standard practice in the industry. Tax documents should be maintained for three to seven years depending on your situation.
W-2 Forms. In addition to tax returns, lenders also want to see a copy of your most recent W-2s. Two years worth of W2s may be required under certain circumstances. If you have misplaced your copies, you have some choices for getting a replacement. The quickest and easiest means (also should be free) is to contact your employer or former employer. Also, the IRS can send of a complete copy of your old tax returns (which include a copy of your W2) for a fee, and this can take a long time to receive.
Paycheck stubs. Pay stubs are required to show the lender that you are still employed and still earning at least the same amount of money shown on your tax returns and loan application. Lenders will also perform an employment verification again shortly before final approval and closing of your loan. You should be able to obtain copies of your pay stub from your employer. If your current or previous employer used a system such as ADP, it will keep a record of all your paycheck stubs, even from previous jobs.
Rent/Mortgage Payments. Lenders may ask to see up to one year of consistent rent or mortgage payments to ensure you've paid on time. This can be done by providing canceled checks from your bank. If canceled checks or other documentation are unavailable, your landlord or current mortgage lender can a write a letter confirming you've paid on time.
List of debts. Now that you've told the lender exactly how much money you make on a regular basis, it's time to tell them how much you spend. In order to determine your debt-to-income ratio, a major factor in the approval of any loan, you must spell out all your debts, including credit cards, auto payments and student loans. Child support and alimony payments should also be listed here. Be honest, because the lender will cross reference what you submit with your credit report and bank statements.
List of assets. In order to prove your financial standing, including the source of your down payment, lenders require that you submit two months worth of bank statements. These documents will be scrutinized to ensure you're capable of repaying the loan. Lenders want to know whether you saved up the down payment yourself or received the amount another way. Lenders may also want to confirm that you have enough reserves to continue making your mortgage payment in the event of a financial emergency, so be prepared to show statements from investment and other types of savings accounts.
Those are the important documents any lender will require, however, other documents might be needed depending on your circumstances. If you're self employed or are buying a second home, for example, lenders perform a lot more due diligence.
Other documents you may need include:
√ A letter verifying gift funds are actually a gift and not a loan
√ A rental agreement if you're renting out a property
√ Proof of rental property income
√ Proof of your child's age if you're factoring child support as income
√ Bankruptcy discharge papers if you've ever filed for bankruptcy
RELATED TOPICS
Questions to ask a real estate agent when buying a home
Decoding lender lingo: The ABCs of mortgage acronyms
When's the best time to buy a home
What to know when using gift funds for down payment
7 ways to sink your loan application