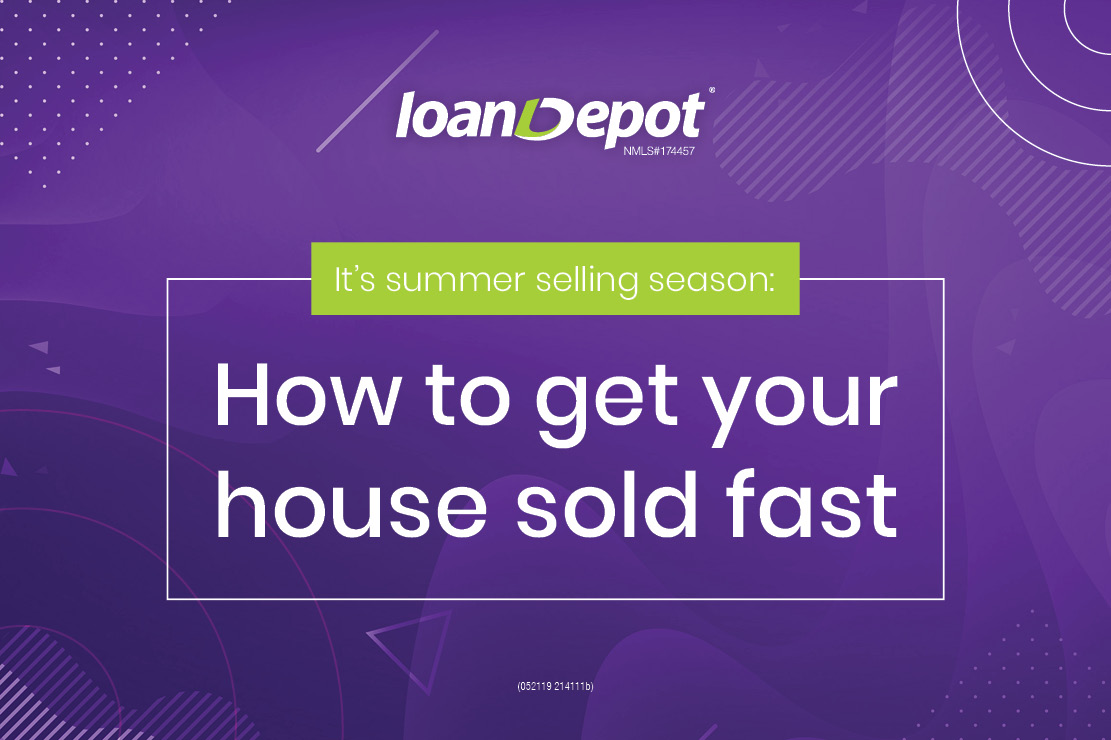 It's summer selling season, and you're ready to sell. If you are like most homeowners, you're hoping to sell your home at the best possible price. After all, no one wants to leave money on the table. So how do you ensure you're getting top dollar for your property? Check out our five practical tips for attracting more buyers and maximizing the sale price of your house:
1. Bring in the pros
Whether you are selling or buying a home, finding a reputable real estate agent is crucial to any successful transaction. A top agent who understands your local market will help you get top dollar for your home and move it off-market relatively quickly. The right agent also will be able to make the home selling process seamless. Get connected with a vetted, top real estate professional in your local area today.
2. Set the right price
Determining your ideal price is a science and an art. Missing the mark can sabotage your sales opportunities, but if done correctly, it can boost your profits and slash your time on the market. That's why finding an experienced local pro who can price your home using a sound strategy is vital to your success. An expert will run an in-depth analysis that not only includes comparable properties in your area but also considers current market conditions and local trends.
3. Stage for success
According to the National Association of Realtors, for every $100 invested in staging, the potential return is $400. With a relatively small investment of time and money, homes that are staged reap more rewards than those left in "as they are" condition. If you don't have the budget for professional staging, a top real estate pro can provide tips to show your home in the best light possible. A good place to start the staging process is to add a fresh coat of paint, add extra lighting to brighten the space, consider rearranging the furniture, and, of course, clutter removal.
4. Boost your curb appeal
You never get a chance to get a second first impression. That's why curb appeal is absolutely essential for buyers. If you neglect the outside of your home, you probably won't attract as many to the inside. Get more people in the door by:
· Mowing the lawn and trimming the bushes
· Planting flowers
· Power-washing your house and walkways
· Clean your windows
· Place a welcome mat on your front stoop
· If you have a porch, add outdoor furniture and potted plants
5. Consider minor renovations that add value
According to Remodeling magazine's 2019 Cost Versus Value Report, the returns on exterior replacement projects outperformed those of larger interior projects. These are the renovation projects that delivered the highest rate of return, along with the percentages recouped by home sellers:
· Garage door installation (97.5%)
· Manufactured stone veneer (94.9%)
· Minor kitchen remodel (80.5%)
· Siding replacement (75.6%)
· Wood deck addition (75.6%)
· Entry door replacement (74.9%)
If you are not willing to undergo any type of renovation, your best bet may be simply adding a fresh coat of paint. It's still one of the most cost-effective ways to give your home an instant facelift – as long as you choose the right color. Natural-looking colors, particularly shades of pale gray and blue, not only make the home feel lighter but also help buyers envision themselves in the space. Selling your home doesn't have to be difficult when done with the right strategy. A loanDepot licensed loan consultant can help connect you with a top agent and answer any mortgage financing questions as you embark on a journey to a new home.