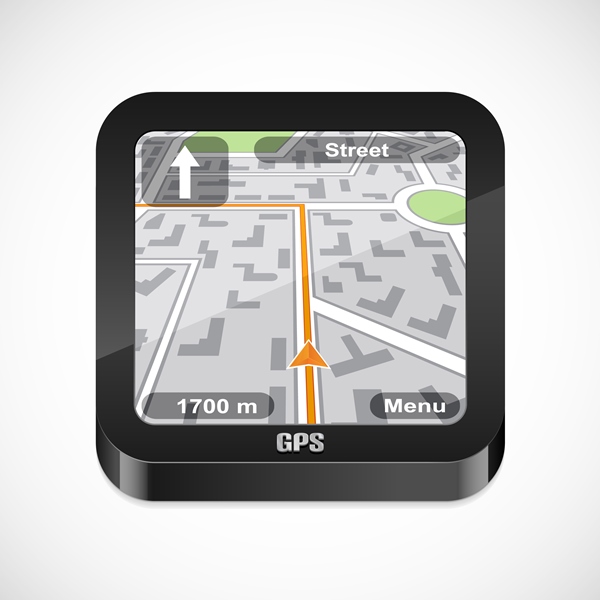 As a first-time homebuyer--or when buying in a competitive market--the homebuying process can seem daunting. But, with a little advance planning, it doesn't have to be. Save yourself time and money with these simple steps:
STEP 1: Determine the basics
Determining where you want (and can afford) to live can be one of the hardest aspects of buying a home. It's important to narrow your search as much as possible. But where do you start?
Get prequalified: The first step for any homebuyer should be to get prequalified with a lender. You may have an idea of what you can afford, but a prequalification will show sellers and real estate agents that you're serious about buying.
Find an agent: There's no such thing as one size fits all when it comes to real estate agents. Most agents specialize in a specific geographical area or industry sector, such as foreclosures or short sales. Finding the right agent for your needs will take lots of research. Referrals from friends and family can be a great place to start.
Start looking: Are you willing to commute to work every day? Are you working hybrid or remote? Do you want your kids in a specific school district? Or do you want to be close to family? Narrowing your home search will save you lots of headaches. Now that you know what you can afford to buy, it's a question of when and where.
Make an offer: Once you've found a home that will work for you and your family, it's time to make an offer. Work with your agent to determine a fair price (note: sometimes, depending on market conditions, it could be more than the initial asking price) and hash out an agreement. If the seller accepts your offer, you're typically required to make a deposit (the lender will require the initial deposit documentation) on the home and the process begins.
STEP 2: Due diligence
Now that your offer has been accepted, things start to get serious. You've agreed on a price, terms and closing date for the purchase. An escrow transaction is opened.
Seek legal advice: It's smart to have an attorney or licensed real estate professional review any contracts before you sign.
Book an inspection: If you're able, receiving a clean home inspection as a contingency of the sale is a great way to safeguard your investment. You typically have two weeks after the offer is accepted to conduct your due diligence on the property. If problems are found, you have the option to renegotiate the price and/or stipulate repairs to be made, accept the home as is (depending on the extent of the cost to cure any defects, the lender may not accept the property as is), or withdraw from the contract. However, in today's sometimes fast-paced, all-cash sales environment, big competition can drastically limit that time period. Many times the seller will conduct their own inspection prior to listing the home in order to speed along the process.
Sign the agreement: Once the house checks out and an attorney has reviewed the contract, it's time to sign. At this time your down payment is transferred into the escrow account.
Submit your loan application: After signing the purchase agreement, request your mortgage financing commitment letter from the lender. This 'mortgage contingency period' can take up to 45 days. An appraiser will assess the property value and condition to verify that the price you're paying is comparable to other values in the area.
STEP 3: Crossing your 'Ts'
Mortgage approved: Your lender will send you a letter that states your loan has been approved and will itemize all closing costs and residual fees. Closing costs can include lender fees, taxes and insurance.
Hire movers: Interview some reputable moving companies or call up a few of your close friends, because it's time to start packing.
Set up utilities: You will need to set up all the utilities at your new home, including gas, electric, cable and Internet. You will also need to turn off the utilities at your old place. It's important to note that some utility companies may require a deposit.
Change your address: Fill out a change of address card with the post office.
STEP 4: Touchdown
Schedule a walkthrough: A few days before the loan closes, schedule a walkthrough with the seller to ensure they will be out of the home in time and that the home is in the same condition it was when you signed the purchase agreement. This is also your last chance to ensure all requested repairs have been made.
Sign loan docs: The day has finally arrived. The home loan has been approved, the title has been cleared and the escrow account is ready to be funded. The last step is to sign all your loan documents. Meet with your agent and attorney at the title company or lender to review and sign loan documents. (In some cases, a notary public will come to your home or office or In today's financial-technology-driven world, digital or 'docu-signing' is a preferred method.) Once your docs have been signed, accepted and approved, the escrow company confirms that all checks or wires have cleared. The seller signs the deed, transferring ownership to you and the keys are yours.
Celebrate: Now's the time to pop the cork on that bottle of champagne you've been saving for a special occasion. Congratulations, you're now a homeowner! For more information, speak with a loanDepot licensed loan officer now.
RELATED TOPICS
Documents you need to get a home loan
For sale by owner: Pros and cons of selling your own home
7 ways to sink your home loan application