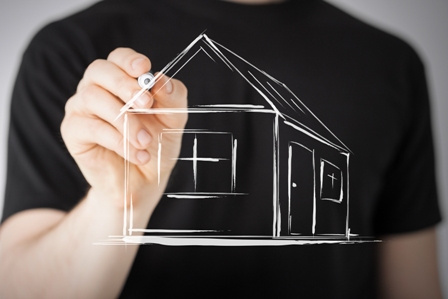 Despite historically low interest rates and looser restrictions from lenders, fewer Americans bought homes in November as sales slid to their lowest rate in six months, according to the National Association of Realtors. All major regions experienced a decline in sales compared to October.
But with first-time homebuyers making up 31 percent of sales – up from an average 29 percent – many economists are optimistic about 2015.
Total existing-home sales, which include single-family homes, townhouses and condos, fell 6.1% from 5.25 million in October to 4.93 million in November. Economists had predicted a drop in sales, but said inclement weather might have played a larger role than predicted.
Sales dropped to their lowest annualized pace since May (4.91 million) but are above year-over-year levels (up 2.1 percent from last November) for the second straight month, according to NAR.
Lawrence Yun, the association's chief economist, said sales activity was choppy throughout the country in November and housing inventory began its seasonal decline.
"Fewer people bought homes last month despite interest rates being at their lowest levels of the year," he said. "The stock market swings in October may have impacted some consumers' psyches and therefore led to fewer November closings. Furthermore, rising home values are causing more investors to retreat from the market."
Other economists said the unseasonably cold weather throughout Middle America and along the East Coast could have had an impact on sales as well. A sudden blast of cold weather and snowstorms at the end of November might have cut into sales, according to Ian Shepherdson, chief economist at Pantheon Macroeconomics. This November was the coldest since 2000, contributing to the slowest annualized sales pace since May.
The number of first-time homebuyers is still well below the 40 percent share that has been historically common, according to NAR. Yun said the modest percentage of first-time buyers is a sign that affordability remains an obstacle for many who would like to purchase a home but lack the savings or credit record to do so.
A loanDepot licensed loan officer can help with these and any other lending questions. Call (888) 983-3240 to speak with one today.
RELATED TOPICS
Fannie Mae launches 3% down home loans
Survey: Millennials want to buy homes
How U.S. mortgage rates are determined