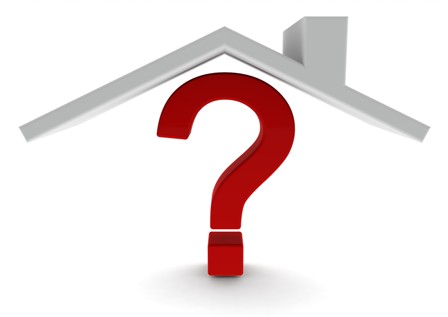 It's time again to play mortgage rate roulette and guess where rates are headed in the coming year.
All the major real estate organizations and commentators are saying rates will rise in 2015, with the various predictions generally ranging from 4.4 percent to 5.49 percent.
In 2014, rates for the most part ranged between 4 and 4.25 percent.
Why are the forecasts all pointing up for 2015? There are a number of reasons, and they largely revolve around the view that the economy is picking up after a sluggish year in 2014.
Let's start with home sales. For the year, existing home sales are likely to go from roughly 4.9 million units expected this year to 5.3 million in 2015, according to the National Association of Realtors. Not only that, NAR expects prices to increase 4 percent in 2015.
"The improving job market has consumers feeling more confident, and the rebound in home prices is building household wealth for homeowners and giving them the ability to sell after waiting the last few years," NAR Chief Economist Lawrence Yun said.
Alternatively, the double whammy of higher home prices and steeper mortgage rates will also affect affordability. Someone on the cusp of affordability today may be unable to purchase a home next year if both prices and rates go higher.
The Mortgage Bankers Association says mortgage originations will increase from $1 trillion in 2014 to $1.1 trillion next year and that mortgage rates will reach 5 percent. This is a cautious forecast, and with some reason: Opportunities to finance and refinance residential real estate are nearly at a standstill today. The MBA estimates that 80 percent of all loans now have a mortgage rate of 4.5 percent or less, meaning such borrowers will not refinance anytime soon. As to the remaining 20 percent of all borrowers with loans above 4.5 percent, in many cases they cannot refinance because they can't qualify due to tight lending standards or negative equity.
With the refinancing market down 60 percent this year, the real hope for mortgage lenders is with purchase money mortgages. You can bet that lenders are elated with NAR's prediction of an additional 400,000 existing home sales next year. At the same time, however, they are cautious because many transactions continue to be all-cash.
According to the National Association of Home Builders, interest rates are likely to reach 5.49 percent by the end of the year while single-family home building starts are expected to grow from 649,000 this year to 875,000 in 2015.
Freddie Mac sees "rates on the 30-year fixed mortgage gradually climbing, averaging 4.6 percent and rising to 5.0 percent by the end of next year," while Fannie Mae estimates that mortgage rates in 2015 will start at 4.4 percent and end at 4.7 percent.
The biggest variables for predicting rates may have very little to do with home sales or events inside the United States. Mortgage rates are a by-product of supply and demand, so when there's a lot of money in the system and not much demand, rates go down. Earlier in 2014, it was estimated that lenders were holding an additional $2 trillion in excess cash, a huge amount and enough to push down mortgage rates.
On the supply side, the money flowing into the mortgage lending system comes not just from the U.S. but from capital sources worldwide.
The European Central Bank was actually paying negative interest last year. That means if you deposited $1 million with the ECB you would get back something less, perhaps $999,000. Given tough economic times in much of the world, international investors such as pension funds, insurance companies and sovereign funds may want to send their money to the safe and stable U.S. market, even with minimal rates-of-return.
The combination of vast amounts of capital entering the mortgage marketplace and a stiff decline in home loan originations in 2014 resulted in rates in 2014 that were far lower than many expected. Could similar events happen in 2015? Possibly.
So, what will really happen to mortgage rates next year? The predictions point vaguely to rates of 5 percent or so by year-end, but keep in mind that mortgage rate forecasts and mortgage realities can end up being far apart.
A loanDepot licensed loan officer can help with these and any other lending questions. Call (888) 983-3240 to speak with one today.
RELATED TOPICS
How a borrower's loan rate is determined
How U.S. mortgage rates are established
5 ways to benefit from a home loan refinance
What not to do when applying for a mortgage
How to maximize your home appraisal value