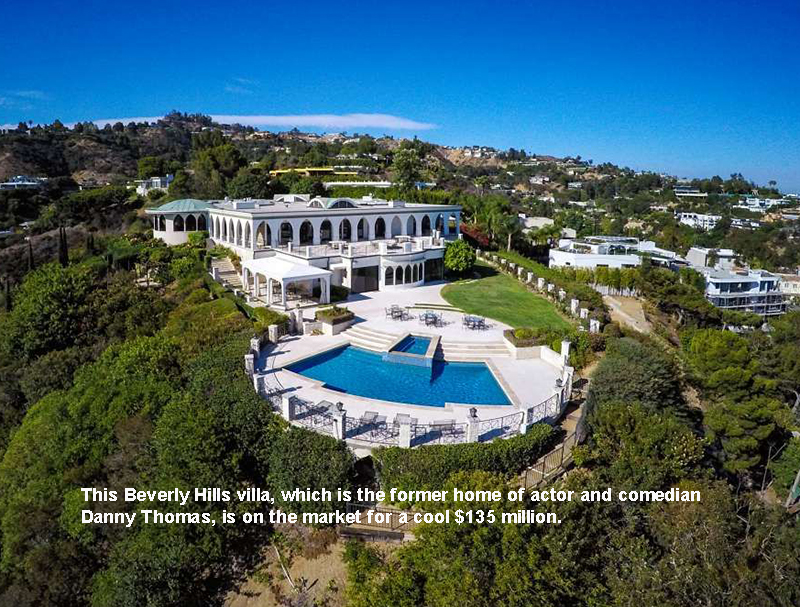 Wednesday's Powerball drawing is worth an estimated $1.5 billion – the largest jackpot in human history. Just thinking about what to do after winning that much money can be anxiety inducing.

There are plenty of things you could buy with your newfound wealth, like this lovely floating utopia many times over. However, since nearly a third of all lottery winners wind up bankrupt within a few years, you should be thinking about investing it.

If you got to keep all of your winnings, you'd be able to buy the new $1.3 billion San Francisco 49ers stadium – home of Super Bowl 50 – or even a low-end NFL football franchise, which range from $1.4 billion to $4 billion in value.

But you won't get to keep it all. If you opt for the upfront cash prize, you can expect to take home almost $900 million before taxes. After paying taxes, you'll probably be left with approximately $450 million. That can still buy a lot of luxurious real estate.

Here are five extravagant homes for sale that the Powerball winner could definitely afford:
Florida's French Riviera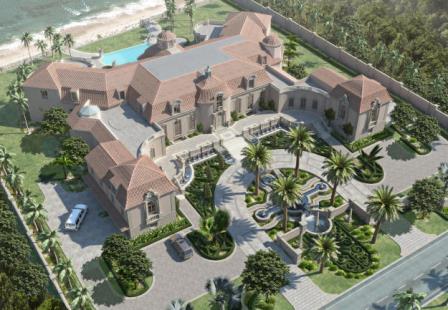 If custom construction is your style, this 35,993-square-foot home on Florida's Palm Beach is still under construction. For $80 million you're free to customize this home any way you like. With almost 250 feet of ocean frontage, the home features 8 bedrooms and 17 – yes seventeen – bathrooms, massage room, bowling alley, home theater, pub, game room, library, 8-car garage and much more. The French Riviera-inspired estate is the most expensive home in Florida.
Neverland Ranch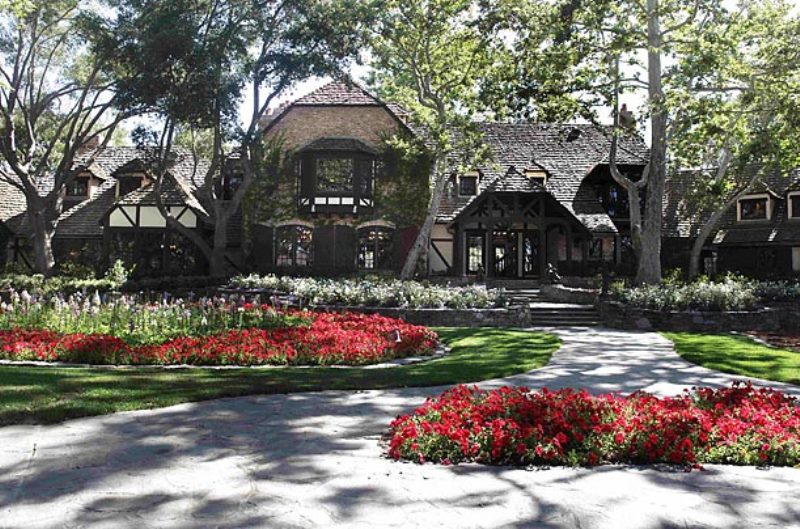 Nestled among the rolling hills of Santa Barbara's famous wine country and surrounded by 2,700 acres of vineyards, is Michael Jackson's notorious Neverland Ranch, now called Sycamore Valley Ranch. The $100 million pad fit for a (pop) king hit the market again last month and boasts 12,000 square feet of living space, including a 50-seat movie theater, two lakes and a train station modeled after the one at Disneyland. Unfortunately, the amusement park and petting zoo for which the estate is known have been removed.
Central Park views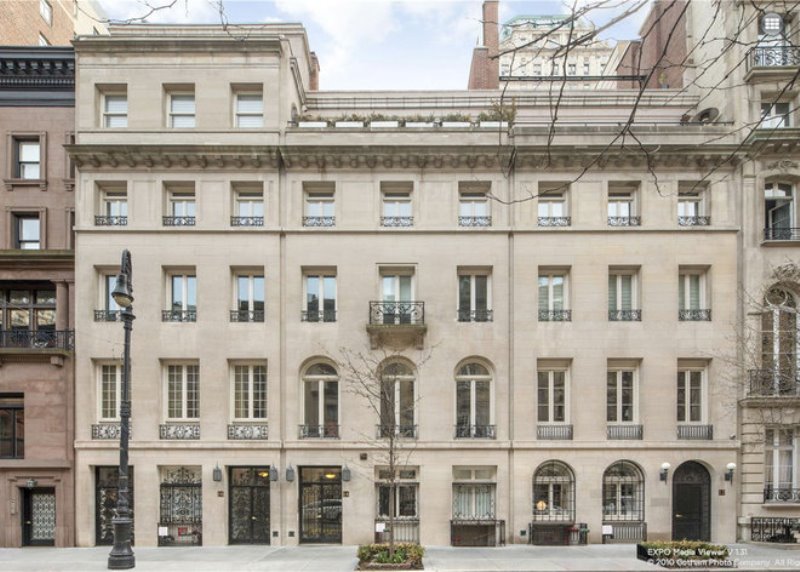 Just off Fifth Avenue and steps from Central Park on Manhattan's highly coveted Upper East Side, this 30,000-square-foot home was once eight separate town homes and it can be yours for just $120 million. Or you can rent it for $33,000 per month. Rising six stories tall and boasting an unprecedented 73 feet of prime frontage along 62nd Street, the building has been meticulously restored and features classic limestone facades and several balconies overlooking the block.
A Beverly Hills Villa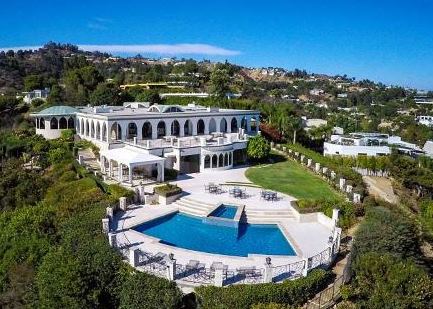 Also pictured at top of page, this 18,000-square-foot, 7 bedroom, 10 bathroom villa that offers breathtaking views of Los Angeles was once owned by entertainer and St. Jude Children's Hospital founder Danny Thomas. Perched upon two hilltop acres, the estate is listed for $135 million and has 360-degree views that include ocean, city and canyon. According to its listing, "designer details include gold leaf crown moldings, hand woven carpets and European details" and "the private grounds showcase the sunny swimmers pool, dining and viewing pavilions perfect for entertaining …."
The Playboy Mansion
Hugh Hefner's 20,000-square-foot Los Angeles mansion, known for its infamous parties and wild debauchery,
hit the market this month
for a cool $200 million, making it the most expensive home currently for sale in the U.S. The home features 29 rooms, a four-bedroom guest house, the world-famous grotto swimming pool and its own zoo. But there's one caveat to the sale: The 89-year-old Playboy patriarch, Hefner himself, is still living in the estate and any sale requires that he be able to continue to do so.
As that $1.3 billion starts to burn a hole in your pocket, you should know the cost of upkeep on an eight- or nine-figure home, including taxes, can easy top half a million dollars a year, depending on the amount of acreage.
Call
(888) 983-3240
for more information.
Published January 12, 2015
RELATED TOPICS
Top reasons 2016 is the right time to buy real estate
Report: Housing market makes a strong recovery
Power in hand: Top mobile financial apps for 2016
Resolve to get your financial house in order this year