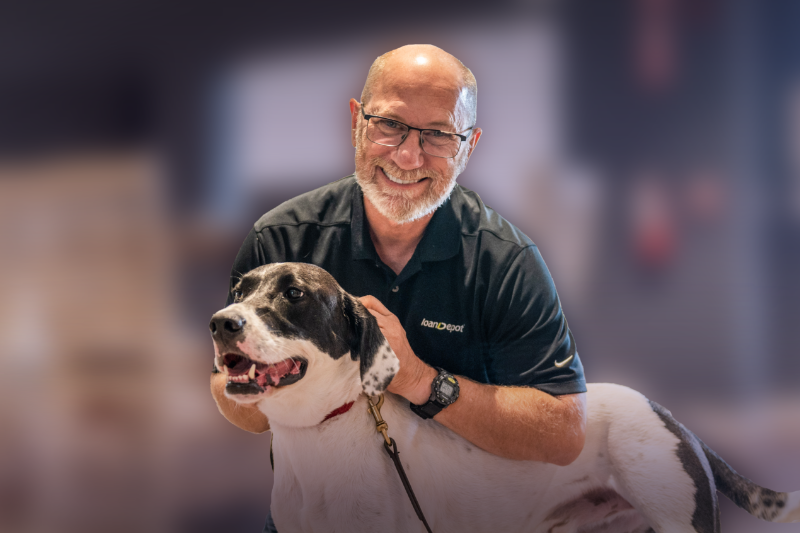 Sponsoring service dogs for veterans is a family effort for the Duez family.
Aaron, a sales manager in Jacksonville Beach, FL, and his family, have sponsored seven dogs to date, including their most recent, named Mello.
"We are so blessed to be able to support our veterans," explains Aaron."The non-profit I work with, K9s for Warriors, provides service dogs to veterans suffering from post-traumatic stress disorder to empower them to return to civilian life with dignity and independence. It costs about $25,000 to sponsor a service dog for a veteran. One of the coolest things about K9s for Warriors is that a majority of the dogs used for the program come from shelters. So, our work not only saves a life, but it also gives a shelter dog a new 'leash' on life. Even if the dog doesn't turn out to be cut out for life as a service dog, they are adopted by a loving family."
Mello was recently given to an Army veteran who, besides having PTSD, has suffered significant personal losses.
Says Aaron, "I can't imagine how he has made it through all that has happened to him recently, but Mello is making a big difference."
Now Aaron is supporting his daughter, Jolie, in raising their first puppy, named Troy. Just eight weeks old, Troy will stay with the Duez family until he is 18 months, at which time he will go back to K9s for Warriors to complete his service dog training.
"It will be hard to give up Troy after a year and a half, but as Jolie keeps telling me, it's for the bigger cause."
Bravo to Aaron and his daughter, Jolie, for their selfless support of veterans and their community.