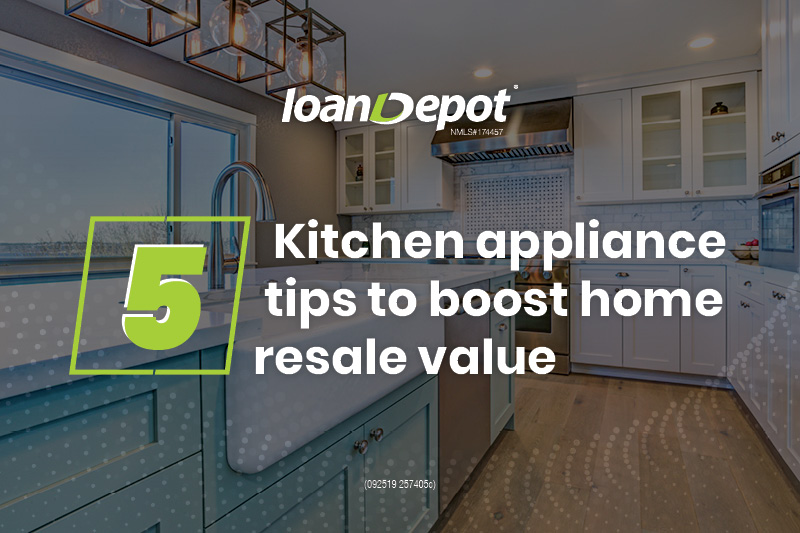 (Article Updated September 30, 2019)
Real estate brokers say kitchens sell homes. That means the refrigerator, dishwasher and stove you purchase today could affect your home's resale value in the future.
If you're ready to replace appliances that are outdated, unstylish, water-wasting, energy-hogging or simply not working well, you should consider how your choices will eventually add or detract from your home's value.
When evaluating home improvement choices, it's always important to take a close look at your personal goals for your home. If you plan on selling soon, or even in the next 10 years, return-on-investment and resale value are important considerations. If you plan on living in your home for the foreseeable future, choose what you love.


Here we discuss five kitchen appliance tips to ensure you get the best return on your investment:
1. Stick with what's familiar
Basic appliances that most people own will add more value to your home than esoteric gizmos you might fancy but that aren't what everybody else wants. Future buyers of your home might shy away from unusual appliances because they don't want them, don't know how to use them, or will have to do a lot of work or pay a contractor to remove them.

Be wary of features that require costly parts to operate. A refrigerator's built-in water filter could seem like a desirable option, until you or future buyers find out how much the filters cost and how often you'll have to replace them.

2. Keep the look traditional
If you plan to sell your home soon, look for appliances that are in style now. If you simply want to keep your options open, stick with what's traditional and avoid anything that seems trendy or just a fad. White appliances might seem dated, while stainless steel has been in style for many years. If you choose a bold color, research what's 'on trend,' as decorators say, and be prepared to do a color change with peel-and-stick fronts if you decide to sell your home.

3. Get professional advice
You can go to home improvement stores and ask the sales people what customers are currently purchasing, check out home design magazines, or visit new home communities and see what builders are using in their model homes. You can also ask real estate brokers at open houses what is popular with buyers. The more resources you consult, the better you'll understand what's in demand – and what's not.

4. Choose brand-name appliances
No-name manufacturers might make affordable, good-quality appliances, but brands no one has ever heard of could be a turn off for future buyers of your home even if the appliances work just fine. Find out which companies sell nationally or even internationally to get the broadest brand-name appeal.

5. Consider your home's price point
If you own a million-dollar home in a luxury market, buyers will expect your appliances to match that lifestyle. Look for commercial-grade, top-of-the-line and larger-sized models. Alternatively, if your home's a modest tract house or simple starter, your appliances should fit those home shoppers' expectations. No need to don't buy pricey high-end appliances for an entry-level home unless you're buying them just for yourself.

Smart purchases can enhance your home's resale value and work well for you until you decide to sell your home.
A loanDepot licensed loan consultant can help with these and any other lending questions.