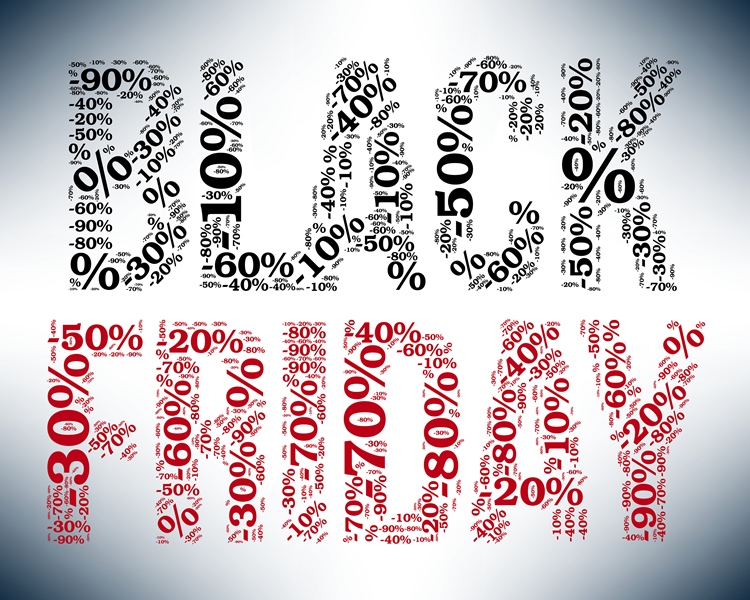 Despite fewer crowds this year, consumer spending soared to new heights as the holiday shopping season kicked off with Black Friday and Cyber Monday shopping deals, according to the National Retail Federation.
Weekend sales hit $8 billion with 121 million shoppers hunting for Black Friday bargains – 6 million fewer shoppers than last year.
So what gives? Better planning, said Matt Asay, head of mobile for Adobe. Retailers stretched their Black Friday deals out to the week or two before and Cyber Monday became Cyber Week.
The new strategy anticipates people's changing spending habits. Before Black Friday, Asay said, customers are spreading out their purchases and that instead of a spike all on one day, retailers are seeing a 'high plateau.'
And that's partially a generational shift, as young consumers tend to do more research online before buying, whether that purchase is online or in a brick and mortar store. For instance, an IAB survey found younger consumers tend to shop one place and buy elsewhere, while adults 34 and older are far more likely to convert within the same retail location even if they've been showrooming.
These changes mean retailers need a different approach depending on the consumer's age bracket, even during the mass-spending free-for-all Black Friday has become. While Millennials prefer mobile-driven tools, such as mobile payments and shopping apps that are harder to track, older shoppers are more likely to convert in store or later on the retailer's website.
This makes Baby Boomers a more appealing demographic for retailers. And even though they're just as likely, if not more likely, than other generations to shop online, Boomers have a higher conversion rate.
A loanDepot licensed loan officer can help with these and any other lending questions. Call (888) 983-3240 to speak with one today.
RELATED TOPICS
San Francisco Fed: Housing boom is not a bubble
FHA insurance fund hits federal mandate for first time
Third-quarter report: Home prices sustain steady growth
Recovering market creates hurdles for first-time homebuyers