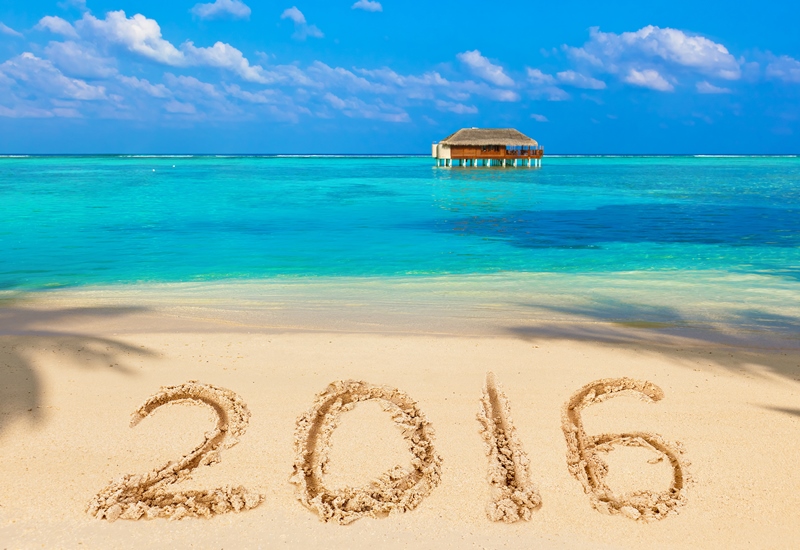 As the end of the year approaches, many Americans are thinking about what life in the New Year will be like. Nearly half of Americans will make a resolution to accomplish a long-awaited goal or finally kick a bad habit, according to Statistic Brain Research Institute. Starting to work toward achieving your dreams is a great way to begin the New Year.
A fresh year comes with new possibilities and it's never too early to get started on your dreams. Whether your goals are related to your health, finances, career or another aspect of your life, with some drive and goal-setting, you may be able to get closer than ever before to achieving them in 2016. A personal loan is a great way to jump-start progress on your ambitions this year, too. Call (888) 983-3240 for more information.
Setting goals you can achieve
According to the American Psychological Association, many people feel overwhelmed by the enormity of a big resolution. Setting smaller goals throughout the year as benchmarks can help to make reasonable changes over time.
Saving money is a common New Year's resolution. This usually entails a change in spending habits that doesn't come easily to some. Possible steps to take for this goal might include beginning by paying down one debt at a time then begin to budget more carefully. One way to start working toward better financial habits is to consolidate to pay down your existing debts with a personal loan.
Hang out your shingle
Another way to make a lifestyle change is to be specific about what you want to accomplish. For instance, maybe you've been dreaming for years of starting your own business but haven't had the seed money to take your first steps. With personal loans, individuals have access to cash like never before and the borrower is allowed to spend it at his or her own discretion (with a few minor caveats).
Not having startup capital has thwarted countless would-be entrepreneurs over the years. But now you can access seed money in the form of a personal loan and you don't need to go through an exhaustive process with the Small Business Administration or outside investors to do so. Be diligent about doing your market research and business plan, of course, as you are taking on the debt yourself. The profits can go right back to you, however, once your loan payment is paid each month.
This option can give you freedom in your life and career as never before. You can do what you love most and be your own boss but make sure to do due diligence every step of the way to set your startup company on a viable and profitable path from the beginning.
See the world
Most of us experienced a similar dynamic when we were young or in school – we couldn't travel as we wanted to because college was so expensive. The goal was to get done and get out and then we could pursue our dreams of seeing the world.
Except all too often, that's not how it works. We start a job, but don't have the vacation time or 'life expenses' kick in and before long, it's rent or a mortgage, car payments, healthcare costs, kids and who knows what else, eating away at our monthly budgets. And your dreams of seeing Paris, Rome or the South Pacific stay just that – dreams.
What if you decide to make that dream a reality this year? No more wistful gazing at other people's Flickr accounts or watching travel shows that only feed the yearning. Decide where you want to go and make an active plan to get there! Again, you have freedom with a personal loan, so the sky's the limit when deciding how you'll spend the money.
Make a game plan and – if used strategically – you could have half the trip paid off before you even leave. Know you have the means to get there and decide on your first-priority destination. Do you want to travel alone, with a partner, group or family? Do you want to get to multiple cities or immerse yourself in just a few? Should you take organized tours or explore on your own? Maybe it's a little of both?
Some organizations arrange service trips to help those in need. Another option is to go on a cruise. Research and let your imagination run wild with the possibilities. The more you prepare, the more efficient and economical you can make your trip and the more you can stretch your travel budget to get the most of your dream vacation.
Find ways to get it done
Once you know your goals and the benchmarks required to accomplish them, you will have to find ways to actually begin working toward them. Many times, goals that require startup collateral are held up for financial reasons. A personal loan, however, can jump start your success in the New Year. It can fund needed supplies, equipment and staff to begin your business.
If adjusting your spending habits and beginning to save is your goal for 2016, consider taking out a personal loan to pay down your debt load. This will help you to get organized and motivate you to budget more carefully and free your finances into the future, so you can spend on things you really want or save for your next life goal.
It's important to remember that resolutions aren't accomplished quickly. The ones that mean a lot to you will likely take hard work, careful planning and some sacrifice. However, if you are willing to put in the time and money, you are sure to experience a successful 2016.
A loanDepot licensed loan officer can help with these and any other lending questions. Call (888) 983-3240 to speak with one today.
RELATED TOPICS
Personal loans primer
Mortgage applications surge on news of Fed rate hike
9 helpful uses for an unsecured personal loan