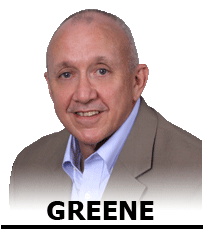 Courting Millennials and their potentially vast stores of commerce dollars has become the primary marketing focus of almost every business model in virtually every industry. The mortgage financing industry is no different and lenders are hard at work positioning themselves for this highly educated, technically savvy and socially conscious generation of homebuyers.
It is estimated that roughly two-thirds of Millennials are renters, which in large part explains why mortgage lenders have focused on this potentially significant pool of first time homebuyers.
I researched this post through the lens of a mortgage lending insider determined to find best fit fulfillment means for Millennials' mortgage wants and needs. There is certainly no shortage of demographic data to research this market segment, but my goal was to distill all of this information into what might be relevant for mortgage lenders. As it turns out, viable mortgage lending options already exist for these first-time homebuyers, but there are barriers to their pursuit of home ownership. Oh, and the delivery method of the lender marketing message has changed.
Reaching the millennial generation depends almost entirely on social media presence. According to U.S. Census Bureau statistics, there are more than 80 million Millennials and it is estimated that three quarters of them have created a profile on a social networking site. If you want to reach this segment of the population, that's where you need to be and the proliferation of lender related web pages is testimony that a marketing focus shift is already underway.
Millennials are smart and tech savvy
Millennials tend to be highly educated, they're smart, they are analytical, they research, compare and contrast, they ask questions and interpret information to make a best possible decision. Lender reps would do well to bring their A game to the preliminaries or be quickly eliminated from consideration. Sales tactics may be less effective than simple honesty when dealing with so much information analytics. Information and lots of it, is a differentiating weapon that lenders can use effectively in the race for Millennials' mortgage business. Expect the Millennial consumer to spend time as a web detective researching lender and lender rep reviews and reputations before making a buying decision.
The world wide web is the preferred platform for Millennials to conduct their financial affairs and traditional brick and mortar lenders have almost all established a significant virtual experience for borrower interface as a necessary means to compete. It is no surprise that online banking is how this generation manages its collective financial enterprise and many banks have created checking and savings account options with fee structures designed to capture those depository dollars.
Armed with smart phones, tablets and laptops, this tech savvy population can access, post, tweet and share information as it becomes available. Millennials will research and compare lender offerings of course, but they will go further, often shining a light on lender structure and social consciousness, who the lender does business with and if those partners and companies exercise responsible social conduct before making a final decision.
Millennials force businesses into 21st century
Millennials have forced mortgage lenders to become more technically proficient as well. Mortgage application and disclosure packages are being delivered for e-signatures using e-mail and web links, tools like Dropbox provide a secure and efficient means for submitting supporting income, asset and everything else documents. Smart phone APPs are used to photograph and upload documents and track progress through the approval process. The virtual lending platform means that ever evolving secure and efficient web based software is necessary and lenders are allocating significant resources to try and stay out front.
But there are issues which may be stalling the home buying aspirations of this cohort. The jobs market has not kept pace with the educational wherewithal of today's candidate pool, forcing an increase in underemployment for this generation. Add education debt to the equation and they simply do not yet have the buying power that they have studied for and aspired to achieve. As a result, Millennials may have developed a sense of personal austerity and practical money consciousness, effectively putting home ownership on the back burner.
The mortgage lending solution for the millennial generation has more than one answer. Fannie Mae, Freddie Mac and the FHA all offer low down payment mortgage financing. QM (Qualified Mortgage) and ATR (Ability-To-Repay rule) allow for overall debt ratios as high as 43% of total monthly income. Millennial first time homebuyers with limited down payments, underemployed incomes and student loans to repay may just be able to find mortgage financing and homeownership accessible after all. When they are ready of course.
A loanDepot licensed loan officer can help with these and any other lending questions. Call (888) 983-3240 to speak with one today.
Published July 27, 2015
RELATED TOPICS
Millennials pass Gen X in workforce
Millennials: The Bank of Mom and Dad is alive
Millennials by the numbers
1st-time homebuyer? Get your credit profile in order
FHA home loans require as little as 3.5% down payment