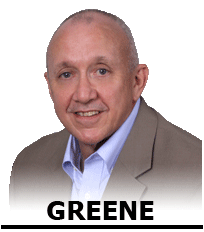 Coming soon to a lender near you are new and exciting Consumer Financial Protection Bureau-mandated TILA-RESPA Integrated Disclosures. Okay, so maybe not so exciting, but these new disclosures are easier for borrowers to read and understand, and offer the eyes-wide-open mortgage borrowing experience that is too often a moving target.
The Loan Estimate document is initially disclosed at the front end of the mortgage process and will replace both the TIL (Truth-In-Lending) and GFE (Good Faith Estimate) documents with clarity and plain language.
The Closing Disclosure arrives at the back end of the mortgage process, replacing the final TIL (Truth-In-Lending) and HUD1 Settlement Statement and is very similar in look, form and structure to the Loan Estimate. This will make it much easier for mortgage consumers to compare what they are getting with what they were offered.
These new disclosures will be the law of the land for all mortgage loan applications starting Aug. 1, 2015. Lenders will also be governed by strict timing and consumer review periods, and last-minute rush closings will be virtually eliminated.
The upside of the new Integrated Disclosures is the consumer-friendly, easy-to-understand presentation of material information describing the mortgage loan being considered. The Loan Estimate and the Closing Disclosure start with the most important information first and are designed to make it easier for consumers to understand the information.
Some information from the old disclosures is carried over and simplified. For instance; the Annual Percentage Rate (APR) is still used, but a simple, easy to understand explanation is given; "your costs over the loan term expressed as a rate. This is not your interest rate." A new calculation has been added called Total Interest Paid or TIP. This is described as "the total amount of interest that you will pay over the loan term as a percentage of your loan amount." This is an eye-opening number and will undoubtedly be a topic for discussion between borrowers and lender reps.
Also in the upside category is the uniformity of these new disclosures. The Loan Estimate closely resembles the Closing Disclosure, making it much easier for consumers to compare pricing information reviewed in the beginning of the mortgage process, with pricing information in place at the end before closing. And there are strict tolerances that exist for changes in cost estimates initially disclosed that increase in the final stages of the loan process. Some fees, specifically for services provided that the borrower cannot shop for (appraisal, credit report, flood certification, tax service fee, etc.) have a zero tolerance threshold, with the lender liable for any increased variance.
The Good Faith Estimate (GFE), Truth-In-Lending (TIL) statement and HUD1 Settlement Statement currently in use are not as easy for mortgage consumers to understand and compare for making well-informed financial decisions. They are well-intentioned and can be relatively easily deciphered with some study and query, but not nearly as plain and simple as the new Integrated Disclosures. Understanding your mortgage loan should not require a degree in finance, and the CFPB has fixed that.
The "downside" to all of this is time and timing, and this may only be a temporary downside. The Loan Estimate has to be delivered to the consumer three days before the lender can begin the formal application/approval process. This allows the potential borrower time to review and shop for mortgage financing using apples-to-apples comparison tools that are easier to understand.
The Closing Disclosure must also be delivered to the borrower at least three days prior to the closing. If certain material changes occur, an additional three day waiting/disclosure period may be required. The real estate and mortgage industries, in practice, often see last minute, day-before-closing changes, and up to now have been able to accommodate those changes and still employ sufficient heroics to close on schedule as planned. That ends on Aug. 1. Lenders, realtors, borrowers, attorneys, title companies and all other parties will be forced to better manage negotiations, changes, preparation and all other goings on that lead up to a successful closing, far more in advance than these industries are used to.
Like just about everything else, there will probably be lots of complaining and some ill will during the adjustment to this new CFPB change, but we will stretch and evolve and before you know it, this will all be just the new norm.
A loanDepot licensed loan officer can help with these and any other lending questions. Call (888) 983-3240 to speak with one today.