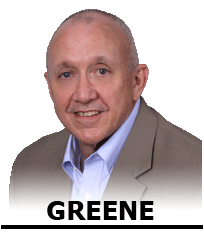 While there may be debate over the strength and pace of our current economic recovery, the improvement trend argument is over; fiscally, things are getting better. As a result, homebuyer activity is accelerating in many markets. Commuting proximity to cities, walkability, good schools, great architecture and generally attractive communities are starting to see more buyers than there are homes to buy. Economics 101, the Law of Supply and Demand, says that low supply and high demand means higher prices.
These markets force willing real estate consumers to don helmets and all manner of protective gear, fasten their seat belts and jump headlong into the winner-takes-all arena of the bidding war.
The tactical deployment of what-do-I-need-to-do-to-win strategies range from waiving inspection, appraisal and mortgage contingencies to all-cash, no-mortgage bids. In the end, it may not always be clear why one bid won out over all others. Potential home-buying bidders are often left frustrated and heartbroken; convinced they just lost the house in which they were destined to raise their family. Some wannabe homebuyers bid unsuccessfully many times before ultimately scoring the just-what-we-always-wanted perfect house.
So just how do you navigate the murky waters of the multiple-bid real estate wars without the requisite bid-lose/bid-win roller-coaster ride to victory? This question has lots of answers and I can only share some of what I have been a spectator to over the years. And I will tell you that there is one absolute truth that I have seen come to pass 11 out of 10 times, but first, some highlights from previous rodeos.
Competitive advantages in a bidding war
There are some basic bid parameters that buyers can adjust and structure as competitively as their circumstances allow. Things like down payments, loan programs (FHA and VA loans still make some Realtors and sellers nervous), having a house to sell, mortgage contingencies, closing dates and home inspection issues can be positioned as aggressively as buyers are willing to push their personal and financial risk aversion envelope. The two toughest obstacles to a successful bid seem to be (a) having a house to sell as a condition of closing and (b) having a small down payment. Think about it, if you were selling your house, would either of these things make you not want to look at other bids?
Beyond these basics is where potential homebuyers start wading into the deep end of the bidding war pool. Bigger down payments, not having a house to sell or not having to sell your house (there is a difference), being flexible with closing dates and of course the all-powerful waiver!
There is a pecking order in the bid waiving universe and it starts with the home inspection. This is when you have a home inspection to examine structural integrity and if something is less than it should be, you've already agreed not to make a big stink about it. The technical term here would be 'as is.'
Getting aggressive in a bidding war
Real estate consumers compelled to dial up the aggressive nature of their bid yet another notch have stepped up and waived the appraisal contingency. This means that if your 'gotta-have-it' dream house appraises for less than the agreed upon purchase price, then you are still contractually in the deal and will pony up more down payment to make up the difference. This is a viable strategy only for those already putting 20 percent or more down.
Waiving the mortgage contingency altogether means that you have agreed to purchase your 'this-is-the-one' house whether you get a mortgage or you don't. This is an aggressive strategy, especially now that mortgage financing can be more of an adventure to secure than ever before. A strong borrower profile is as necessary as the intestinal fortitude required to bid this strongly.
There are some winning strategies that are consistently successful but may not be so easy to execute for many would-be buyers. All cash offers tend to be pretty attractive to most sellers, and the highest price still reigns as a hard-to-beat feature of any offer. In fact, some highest price offers have been known to forgive things like modest down payments. Seller circumstances vary along a win-win/win-lose negotiating continuum and buyers can only offer up terms as aggressively as their financial wherewithal will allow.
It is hard for many buyers to not get emotionally involved when they see a property that checks a lot of the boxes on their wish list, especially if they have been active-duty soldiers in the bidding wars for longer than they may have wanted. Disappointment and discouragement arise out of failed expectations, and tempering your imagination from moving in before a contract is signed will go a long way towards maintaining formidable bidder credentials.
But that absolute truth that I have seen 11 out of 10 times is the moment a long suffering multiple-bid buyer is in contract on their new home, and realizes that this is the one, that all those other houses they lost out on were just houses, they were finally home.
A loanDepot licensed loan officer can help with these and any other lending questions. Call (888) 983-3240 to speak with one today.
Published June 29, 2015
RELATED STORIES
Greene: Get pre-qualified before housing hunting
Homebuying: Tips for a smooth closing
Greene: Credit scores and mortgage getting
Mortgage applications surge as interest rates rise
Greene: 'CIA' secrets of mortgage approval