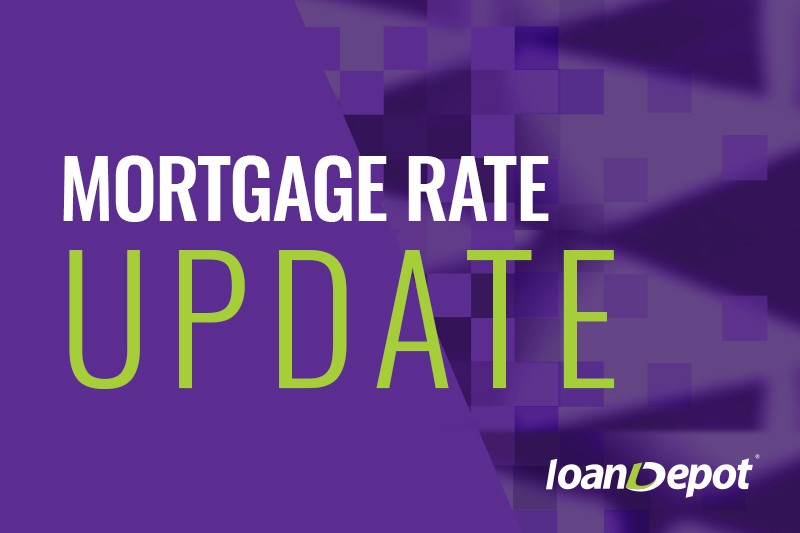 Mortgage rates dropped again this week! The 30-year fixed mortgage rate averaged 3.75% for the week ending July 4, a slight uptick from 3.73 percent prior week. By contrast, mortgage rates stood at 4.52% a year ago. Today's 31-month lows may soon unveil a new era of mortgage rates. After all, the gap between today's mortgage rates and a new low is only about 0.5%! The historic low for 30-year rates was 3.31% in November 2012.
Lowest rate levels since November 2016 have certainly created more refinance contenders than new home applicants, as shown by the uptick in refinance applications last week. The purchase market is still dealing with a limited amount of affordable inventory but for those buyers who are patient enough finding a home, and move quickly once they do so, will benefit from great savings over the long term if they lock in to today's rates.
loanDepot is prepared to help customers in a tight inventory market by allowing them a competitive advantage. Our fully digital mortgage, the mello smartloan™, validates our customers' data within minutes – making the process seamless and stress-free – and allows for fundings in as little as 8 days! That's powerful when you've got several others competing for the same home and potentially struggling with financing.