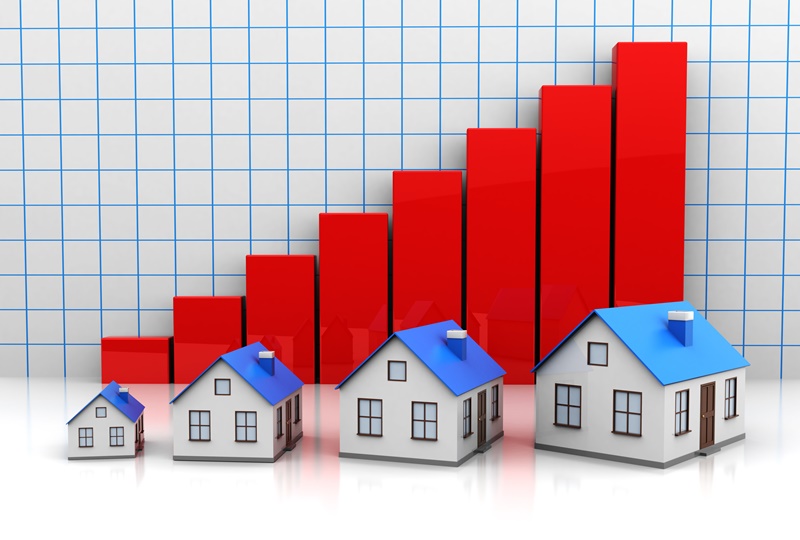 Home sales spiked in January to their highest level in six months as appreciation skyrocketed on limited inventory, according to the National Association of Realtors.
Total existing-home sales, which are completed transactions that include single-family homes, townhomes, condominiums and co-ops, inched 0.4 percent to a seasonally adjusted annual rate of 5.47 million in January from a downwardly revised 5.45 million in December.
NAR economist Lawrence Yun said existing sales kicked off 2016 on solid footing, rising to the strongest pace since July 2015 (5.48 million).
"The housing market has shown promising resilience in recent months, but home prices are still rising too fast because of ongoing supply constraints," he said. "Despite the global economic slowdown, the housing sector continues to recover and will likely help the U.S. economy avoid a recession."
Total housing inventory at the end of January increased 3.4 percent to 1.82 million existing homes available for sale, but is still 2.2 percent lower than a year ago (1.86 million). Unsold inventory is at a 4.0-month supply at the current sales pace, up slightly from 3.9 months in December 2015.
"The spring buying season is right around the corner and current supply levels aren't even close to what's needed to accommodate the subsequent growth in housing demand," said Yun. "Home prices ascending near or above double-digit appreciation aren't healthy – especially considering the fact that household income and wages are barely rising."
According to Freddie Mac, the average interest rate for a 30-year, conventional, fixed-rate mortgage stayed below 4 percent for the sixth consecutive month and declined in January to 3.87 (lowest since October 2015 at 3.80 percent) from 3.96 percent in December. The average interested rate lock for all of 2015 was 3.85 percent.
Here's a home sale breakdown by region:
January existing-home sales in the Northeast increased 2.7 percent to an annual rate of 760,000, and are now 20.6 percent above a year ago. The median price in the Northeast was $247,500, which is 0.9 percent above January 2015.
In the Midwest, existing-home sales rose 4.0 percent to an annual rate of 1.30 million in January, and are now 18.2 percent above January 2015. The median price in the Midwest was $164,300, up 8.7 percent from a year ago.
Existing-home sales in the South were at an annual rate of 2.24 million in January (unchanged from December) and are 5.7 percent above January 2015. The median price in the South was $184,800, up 8.5 percent from a year ago.
Existing-home sales in the West decreased 4.1 percent to an annual rate of 1.17 million in January, but are still 8.3 percent higher than a year ago. The median price in the West was $309,400, which is 7.4 percent above January 2015.
Call (888) 983-3240 for more information.

RELATED TOPICS
December home sales surge to close out 2015
Report: Housing market making strong recovery
The 2015 mortgage industry year in review
Mortgage applications surge on Fed rate hike
What do you really want in a home?