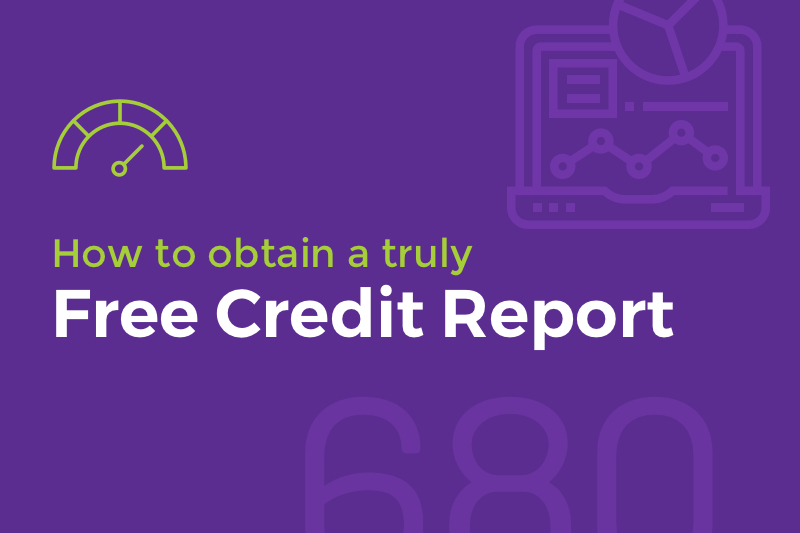 (Article Updated April 12, 2019)
Your credit report and score says a lot about your financial situation. Those two critical pieces of information can have a significant impact on your ability to apply for a home loan, finance a car and even get a job. Reviewing your credit report before making large purchases can give you more time to assess your financial health and correct errors. Luckily, you don't need to pay a fee to obtain a copy of your credit report; the federal government allows everyone to receive a free credit report annually from each of the three major credit monitoring agencies: TransUnion, Experian and Equifax. That's one from each company for a total of three. You can request those credit reports here.
Why do you want a copy of your credit report?
Financial institutions and lenders make decisions based on those credit reports, and it's your responsibility to make sure they are accurate. The Federal Trade Commission found that one in five Americans has an error on their credit report, causing them to be overcharged for various financial obligations such as credit card debts and auto loans. Challenging and correcting inaccurate information could increase your score and open doors to more competitive offers from lenders.
Staying up-to-date on your credit report can also protect you from the financial ruin of having your identity stolen. Data breaches in the US have grown in frequency and sophistication over the past few years given the migration of financial services to the internet. One of the largest coordinated attacks was the 2017 Equifax data breach, which compromised the personal information (social security numbers, birthdays, addresses and driver's license numbers) of 143 million customers according to usa.gov. Equifax has since provided affected customers with free monitoring services to ensure their credit profiles are not compromised. While no one can predict when the next cyber-attack will happen, paying close attention to your credit report is the best defense to catch inconsistencies and protect your identity before it's too late.
What types of information are on my credit report?
Your credit report is basically a narrative of your financial history, a bulk of data that lenders look out to decide whether they want to lend you more money. Personal data, credit lines, account balances, whether you pay your bills on time, history of bankruptcies, foreclosures, liens, wage garnishments, etc. are all the types of things you will see in your credit report. You should know what that snapshot looks like, long before you seek a loan to buy a home.
Credit Report vs. Credit Score: What's the Difference?
A credit report is different from a credit score. A credit score is a numerical value assigned to you based on your credit report. Although you can get a FICO® score "estimate," the actual score is not free or included in your free credit report.
A credit score from FICO, the Fair Isaac Corporation, is the preferred score used by virtually all lenders but is derived from the information in the free report.
Before FICO established a universal system for measuring credit risk, individual lenders would make decisions on whether to loan money based on their own in-house analysis. Scores would vary drastically, so FICO's predictive analysis has emerged as the accepted source for credit scores.
Biggest factors that affect credit score
There are five critical factors impact and contribute to your overall credit score.
Keep in mind that a credit score could differ depending on the day because each of the three companies that provide the reports, TransUnion, Experian and Equifax, present the data in the report slightly differently. On top of that, a score will vary depending on the type of loan you are seeking, since lending someone money to buy a home versus a car are two different types of decisions for lenders.
Companies in the business of selling you credit reports—the same companies that are required by law to give you one free annual report—benefit from the public's lack of knowledge or power that they are entitled to the information for free.
Stay ahead of the game by:
● Exercising your right to request a free annual credit report from each of the three leading credit reporting agencies: Experian, Equifax and TransUnion
● Reading your free report, making sure it's accurate, and disputing any inaccurate information
● Never paying for a "credit report"
When your credit score is in tip-top shape and you're ready to buy a home, speak with a loanDepot Licensed Lending Officer to get pre-approved for a home loan.
Originally Published April 13, 2015
loanDepot.com, LLC does not provide legal, investment, accounting or tax advice, please consult a financial expert for more information on this subject.